New powers are needed to stop stalkers and domestic abusers using courts as a "cynical and calculated" way to cause further distress to their victims, MPs have heard.
Plaid Cymru's Liz Saville Roberts said courts should be able to dismiss "meritless applications" where their purpose is to "harass or distress victims", amid concerns that "vexatious" claims are made through civil and family courts.
Her Courts (Abuse of Process) Bill, brought in through a 10-minute rule motion, would oblige applicants to "declare any unspent convictions and restrictions in relation to the respondent or similar convictions against other victims".
If proceedings continued in that circumstance, the respondent would be able to request special measures such as evidence being given behind a screen or by video link, Ms Saville Roberts said.
She told MPs how a stalker repeatedly brought "baseless, vexatious" claims through the civil court against a man, who she called Richard, and said: "Despite the fact that his stalker is subject to a restraining order, he is allowed to cross-examine Richard in the civil courts."
The Dwyfor Meirionnydd MP said: "The purpose of this Bill is to limit the ability of perpetrators of primarily domestic abuse, stalking and harassment their ability to use – indeed misuse or abuse – family and civil courts as a cynical and calculated method to cause further distress and to exercise deliberate control over the actions of their victims.
"This Bill also strengthens the sanctions available for a breach of a restraining order or other restrictive order.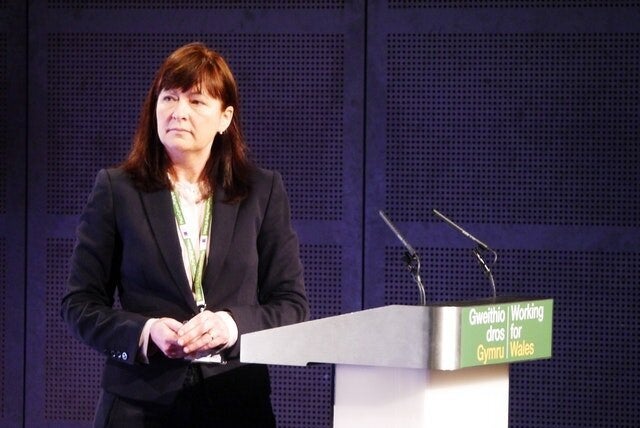 Liz Saville Roberts who wants to stop perpetrators using courts to cause further distress to victims (Plaid Cymru/PA)
"In the event of multiple breaches, the Bill introduces a presumption of custody.
"The Bill gives the court itself the power to dismiss any meritless applications where it is apparent that their purpose is to harass or distress victims under the guise of an appeal to justice in matters relating to civil or family court jurisdiction."
Ms Saville Roberts said there was cross-party support for the Bill's objectives.
It was listed for a second reading on March 16 but has many hurdles to clear to become law.