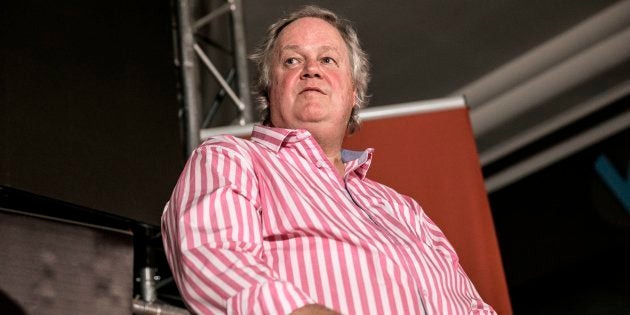 The South African National Editors' Forum (Sanef) says a police probe into investigative journalists Jacques Pauw and Pieter-Louis Myburgh is "nothing short of intimidation".
The organisation will not yet intervene in the matter but said it is keeping a close eye on developments around the case.
Speaking to HuffPost SA, Sanef deputy chairperson Katy Katopodis said the police probe was "shocking".
"I think what is happening is shocking. It is nothing short of intimidation and we need to ask ourselves what and who is behind this. We are not going to intervene as such but we are watching developments closely," Katopodis said.
"What is worrying is it is not entirely clear what is going on... There is a lot that is unanswered. It is very important that journalists be allowed to do their work in a free environment. I hope that these intimidation tactics don't stop investigative journalists in the future."
Pauw and Myburgh, who is a journalist at News24, have both exposed allegedly corrupt relationships involving President Jacob Zuma in their recently published books.
The pair received a letter from a police colonel in Durban requesting an urgent meeting. It is not clear why they have been summoned and if they are being charged, and what those charges might be. The meeting is expected to take place this week.
National police spokesman, Brigadier Vish Naidoo, said he was unable to comment on the matter.
"We generally do not comment on matters that are under investigation, especially if suspects have not appeared in a court of law. Therefore, if there is such an investigation taking place in this matter, we are not at liberty to comment," he said.