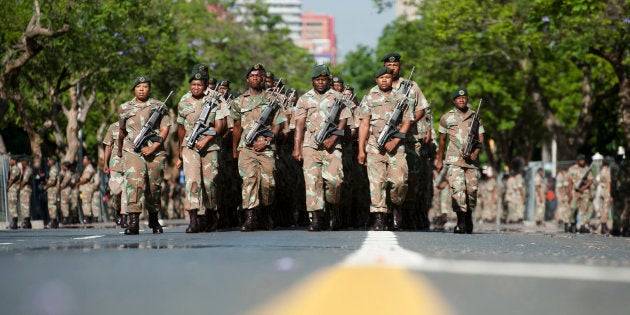 The concern emanating from the formulation of regulations for a state of emergency may stem from the distrust of President Jacob Zuma and his decisions rather than the protocol itself.
This is according to Institute of Security Studies expert, Jakkie Cilliers, who said in principle there was nothing untoward about the South African National Defence Force putting together a contingency plan.
"In principle, I have no problem with this decision. As far as I know, the SANDF had a workshop on the regulations for a national state of emergency and this information was leaked to journalists... It is the SANDF's job to plan for and put contingencies in place for a national state of emergency," Cilliers said.
Earlier this week, Rapport, a sister publication of News24 and HuffPost SA, reported that according to the draft regulations, any security official will have far-reaching powers to act within his or her own judgement, arrest people, search property or cut communication channels such as cellphones or the internet.
According to the report, which cited an internal memorandum from the military, Zuma appointed a team to compose the regulations, but it is dragging its feet. The Presidency has since denied Zuma's involvement.
"It may be the distrust of [Zuma] and his presidency that is causing all the concern... It is believed this is a ploy by him to put some effort into preparing for any fall outs come the ANC's national conference or the national election in 2019," Cilliers said.
"But the Department of Defence is so dysfunctional so I doubt it. I would normally suspect that they are just doing their job. But given the lack of integrity from the president and the ANC, maybe I am being naive."
Cilliers said the Constitution was clear on what was allowed in the event of a state of emergency.
"The ANC has on every occasion abided to court decisions and the judiciary... Zuma would need parliamentary approval and his decision can be overturned by a judge...The Department of Defence is just doing contingency planning. But the reported draft regulations are excessive, they seem a bit harsh," he said.