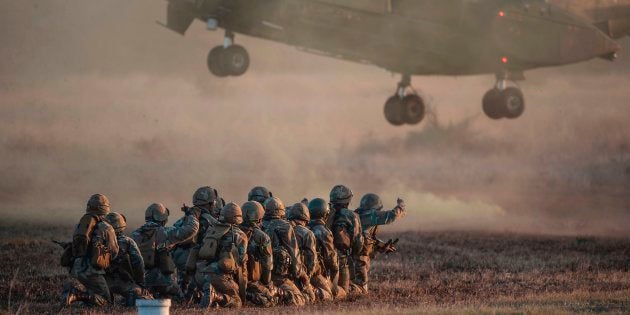 South Africa reeled on Monday night when Rapport broke the story that the military had convened a task team to urgently begin formulating regulations for a state of emergency.
South Africa's relatively peaceful and stable democracy has an emergency law, which was promulgated in 1997, but regulations had never been passed to give effect to it.
The Presidency has denied that President Jacob Zuma had asked for the task team to be convened. But the Union Buildings may not know what its leader is doing. The report "Betrayal" by a group of academics, which was released in May 2017, found that Zuma increasingly runs the country through a series of kitchen cabinets where decisions are taken out of formal structures and processes.
Could the preparation for a state of emergency be coming through a kitchen cabinet linked to a new Mpumalanga-based centre of power?
It's not that outlandish an idea if you've been listening to former state security minister David Mahlobo -- who hails from Mpumalanga -- since 2016 as he has ratcheted up the alleged risk of a third force destabilising the state.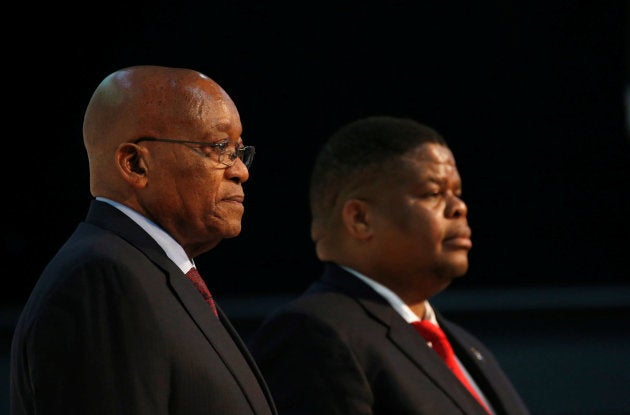 In April 2016, Mahlobo railed against nongovernmental organisations (NGOs). "Not everybody is our friend. The forces that are opposed to us are hard at work. Our NGOs play an important part in South Africa, but there are those who work to destabilise the state. [Some are] just security agents that are being used for covert operations."
In March 2017, Mahlobo called for social media to be regulated and, in 2015, he was allegedly responsible for jamming the signal to prevent the coverage of Zuma's seismic state of the nation address that was disrupted by the Economic Freedom Fighters in Parliament's first big act of resistance to the leader. This followed former public protector Thuli Madonsela's report, which found that Zuma had unlawfully benefited from the multimillion-rand renovations to his Nkandla estate.
Mahlobo is no longer state security minister, but he has put in place a proxy at the intelligence ministry.
Mahlobo said in March that social media was used to peddle false information. One of the draft emergency regulations being considered is to cut communication channels such as cellphones and the internet.
In July, Mahlobo said the ANC believed the threat of regime change was real and that South Africa already displayed some of the elements of a "colour revolution". The colour revolutions refer to uprisings and changes to the government through nonviolent means around the world. Some examples include the Orange Revolution in Ukraine in 2005, the Purple Revolution in Iraq in 2005, The Jasmine Revolution in Tunisia and the Saffron Revolution of Myanmar. Most recently, Macedonia had a so-called "Colourful Revolution" because protestors threw a rainbow of paintballs at government buildings in protest.
Mahlobo is no longer state security minister, but he has put in place a proxy at the intelligence ministry in the form of fellow Mpumalanga politician Bongani Bongo. Both Mahlobo and Bongo are deployed to the national Cabinet by Mpumalanga premier David Mabuza, who has emerged as the most powerful figure in this week's elective national conference of the ANC.
This Mpumalanga axis is Zuma's powerful new centre. The Sunday Times reported at the weekend that Zuma was disappointed at how the party's KwaZulu-Natal strongmen had not secured a sufficient provincial victory for Nkosazana Dlamini-Zuma to ensure she triumphs this weekend.
The Mpumalanga crew is now the means by which Zuma could forestall the hastened end to his presidency.
Mabuza appears to be a shoo-in for the role of ANC deputy president -- he has many more votes than any other candidate. The idea of a state of emergency may be linked to the conference. If the Mpumalanga axis does not get its way, it may be planning to do things by any means necessary.
News24 and Rapport reported that some of the regulations of a state of emergency include:
Security officials will have far-reaching powers of arrest, search and seizure to restore law and order using proportional force.
Cutting communication channels such as phones and the internet.
A state of emergency may not last longer than three months.