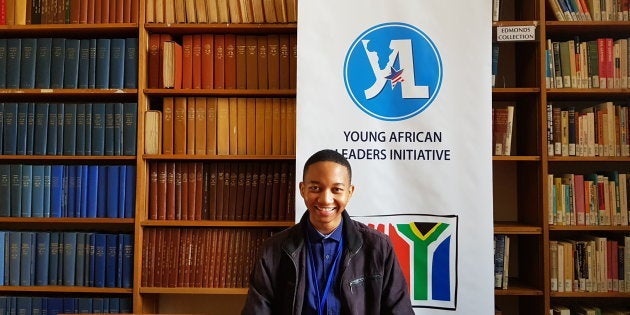 Lorhan Maraba, 18, from Roodepoort south of Johannesburg, was one of the inspiring game changers who presented at the South African Institute of International Affairs (SAIIA) Wildlife Youth Forum, produced with the support of the U.S. Mission to South Africa.
The forum brought together some of the continent's groundbreaking young environmental activists last week at Wits University, where Maraba presented his research about illegal mining taking place near his area.
Maraba investigated the security and environmental impact of the illegal mines in Toekomsrus, just a few kilometres from the suburban area where he lives.
He went undercover to see first-hand how the embattled miners -- many of whom have turned to illegal mining after being retrenched from their jobs at now-defunct neighbouring mines -- survive the life-threatening conditions they work under.
"Desperation and poverty drives people to do things they would never do in their everyday lives," Maraba says.
Watch the video below to find out more about his inspiring story.