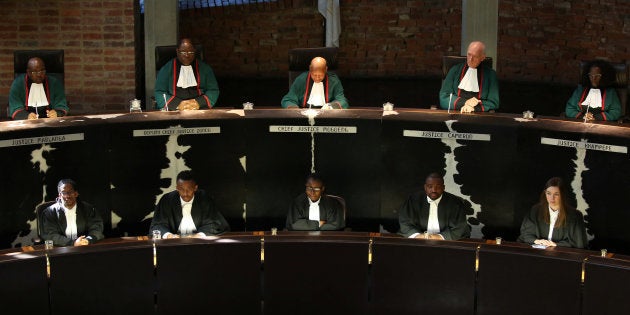 The Constitutional Court will today (Friday) hand down judgment on whether parliament must start impeachment proceedings against President Jacob Zuma.
eNCA reported that the application to the court was brought by the EFF and other opposition parties, after the Constitutional Court found that Zuma had failed to uphold the constitution in his handling of the Nkandla matter. Judgment was reserved in September.
Earlier, the court found that Zuma had failed to uphold the constitution by failing to implement the public protector's remedial action as stipulated in her Nkandla report that he pay back a reasonable amount of money for the nonsecurity upgrades at his home.
According to News24, judgment is expected at 10am on "whether the national assembly failed to put in place mechanisms to hold the president accountable". The application was brought in February.
Opposition parties had argued that the speaker of the national assembly had a duty to take action against Zuma after the court ruling.
"We approach the Constitutional Court as a last resort based on the belief that Zuma's conduct around the Nkandla matter, both inside and outside of parliament, renders him unfit to hold the high office of president of the Republic of South Africa," EFF leader Julius Malema said at the time.
After the court ruling on Nkandla, national treasury determined that Zuma should pay back R7.8-million, which he did in September 2016.
According to TimesLive, the hearing in February ran to ten hours of arguments, as lawyers for opposition parties tried to convince the justices that they should find that parliament had failed in its duties to hold Zuma to account. But the court expressed concern that it was being asked to interfere with parliament's business, in violation of the separation of powers principle.