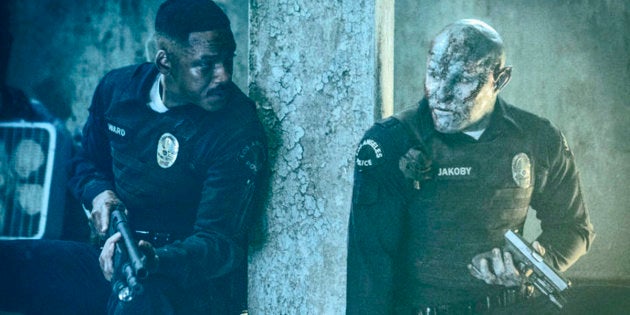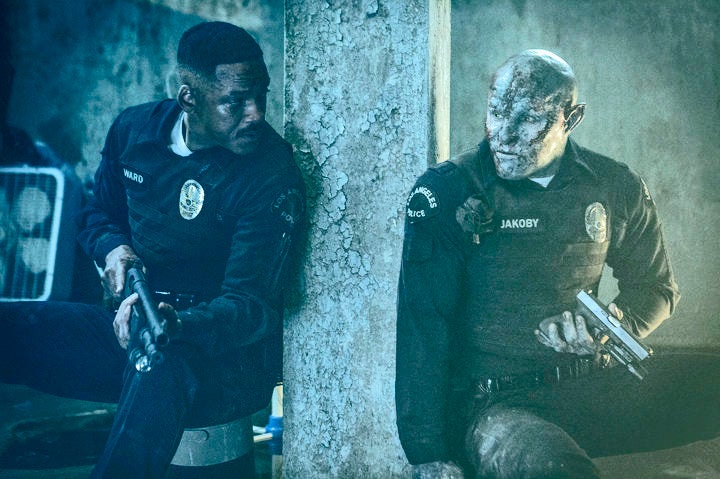 One of awards season's mysteries is whether "Mudbound" will collect Oscar nominations. It's not so much a question of quality. Dee Rees' searing portrait of racial tensions in World War II–era Mississippi has netted sterling reviews since screening at Sundance in January. The movie was thought to be the festival's premier awards hopeful, an instant candidate for Best Picture ― until it sold to Netflix for a hefty $12.5 million.
The questions then became: What would life on a streaming platform would look like? Would people actually watch "Mudbound" there? We may never know, since Netflix doesn't publicize ratings data. And would enough Oscar voters ― Christopher Nolan, for example ― overcome their resistance to this brave new world, where high-caliber movies might not receive traditional theatrical distribution? We'll find out when nominations are announced Jan. 23, but based on buzz and predictive precursor prizes, its odds are wobbly.
"Mudbound" symbolizes the tug-of-war that's been mounting ever since Netflix started competing with old-school studios to shoulder original projects starring and directed by A-list talent. The streaming outfit isn't hurting for prestige. In addition to Dee Rees and her cast, it counts Angelina Jolie, Noah Baumbach, Ava DuVernay, Adam Sandler, Jane Fonda, Brad Pitt, Jessica Williams, John Boyega, Robert Redford and Bong Joon-ho among its starry workforce. Instead, Netflix's hurdle is less tangible, and more difficult to overcome.
Despite the aforementioned glitterati, few of Netflix's films feel like events. As contemporary home-viewing habits threaten multiplexes ― this summer suffered the weakest ticket sales in more than a decade ― America's pre-eminent streaming service is financing exclusive movies at a breakneck pace, and then dumping them unceremoniously in a boundless sea of content. Soon enough, the Peak TV phenomenon will become Peak Movies, something franchise-dependent Hollywood can't afford to endure.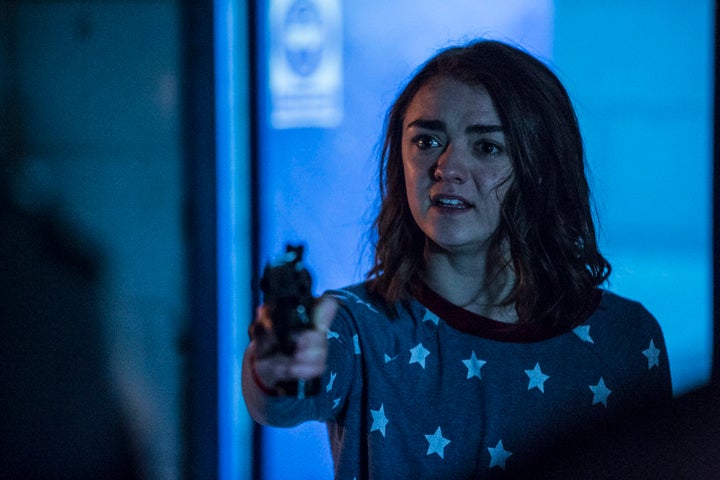 Netflix's executives maintain that the more-is-better model doesn't necessitate immediate viewership the way opening-weekend receipts determine, say, the success of a new "Star Wars" installment. They sort of have to claim that: In 2017 alone, Netflix debuted 56 original movies, not including documentaries, while steadily chipping away at its library of non-originals. That's three or four times more than studios like Warner Bros. (17), Paramount (10), Disney (8) and A24 (15). Five of the 12 titles on Fox's slate this year didn't crack $50 million at the domestic box office, so imagine how many of those 56 Netflix movies produced middling viewership stats. (In 2018, that production count will rise to 80, according to content chief Ted Sarandos.)
And while Netflix has undoubtedly provided an outlet for burgeoning filmmakers whose work isn't commercial enough for a studio greenlight, it's also premiered tripe like "A Christmas Prince," a slipshod rom-com that would be at home on Lifetime, and "iBoy," a chintzy superhero thriller that wasted Maisie Williams, known for starring on one of television's most popular shows ("Game of Thrones").
Whether "A Christmas Prince," "iBoy" or any other titles are advertised on your personal Netflix interface is based on an algorithm that predicts your interests. There's a solid chance you haven't heard of half of the year's Netflix originals, either because they weren't significantly spotlighted on your homepage and/or weren't given banner marketing campaigns elsewhere. Even I haven't heard of a handful, and I see movies for a living.
These dynamics have escalated for the better part of two years. (It's worth noting that Netflix has technically housed originals since 2005, when it co-distributed Mark and Jay Duplass' debut joint, "The Puffy Chair." But another decade passed before the company really began contending with big-boy Hollywood.) In late 2015, the streaming service released its first major fiction features: the Idris Elba war drama "Beasts of No Nation" (a failed Oscar bid) and the rowdy Adam Sandler comedy "The Ridiculous 6." In March 2016, Netflix shelled out a massive $90 million to acquire the Will Smith crime-fantasy vehicle "Bright" ― approximately what "Alien: Covenant" and "The Greatest Showman" cost. Hoping to launch the type of franchise that every studio wants these days, Netflix reportedly outbid Warner Bros. and MGM, which would have given the movie a traditional, and presumably high-profile, theatrical bow. In the months since, Netflix's roster has ballooned at relentless rates. (Coming soon: Martin Scorsese!)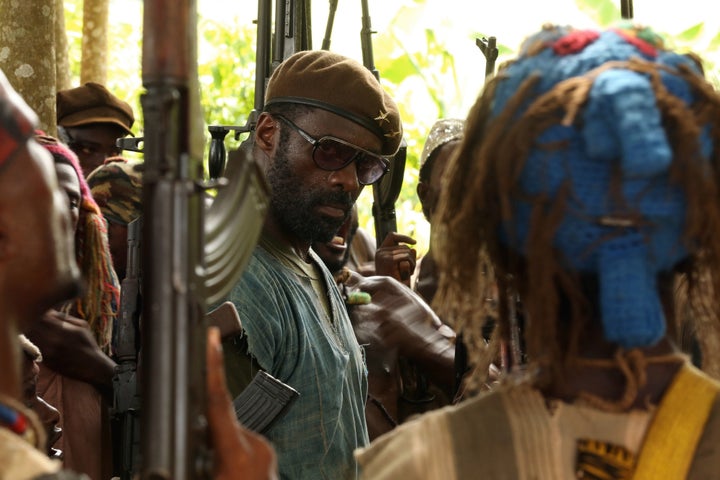 On Dec. 22, "Bright" finally premiered. Most reviews were ruthless; IndieWire called it the worst movie of 2017. Netflix has been actively promoting the David Ayer–directed spectacle since February, first via a teaser trailer that launched online, just like any other teaser trailer. In March, according to a fascinating report published last week on The Verge, the company used its algorithmic targeting for initial in-house promotion. If you watch a lot of genre fare with action and sci-fi trappings, for example, you may have seen a "Bright" clip automatically play at the end of a program. That mathematical promotional blitz intensified over the past few weeks, but Smith, a longtime box-office draw, hasn't made press rounds to discuss the movie, which will spend the next few weeks competing with the excess of holiday cash grabs and Oscar contenders flooding theaters. This is the closest Netflix has come to making a blockbuster, and while Nielsen estimates it performed decently in its first few days, one has to wonder how many under-promoted movies went ignored so it could be a hit.
For a corporation that spent a reported $7 billion on original content this year (and will spend $8 billion next year), maybe a long-tail strategy works. Maybe instant eyeballs aren't essential to the bottom line, particularly for movies. (Netflix's TV catalog is a whole other story.) After all, home rentals ― via video stores or online ― have long been a fundamental piece of the moneymaking pie. And the creative pie, too. How many flicks have become modern classics thanks to VHS, DVD or digital access?
But if Netflix wants to be a reliable purveyor of quality cinema, programming 56 (or 80!) originals in a year isn't the way to accomplish it. Too much money will be spent on subpar material, and too many titles ― good and bad ― will get buried in the glut. Which is ultimately a disservice to the directors and actors and crews responsible for making these movies, and, in turn, a disservice to the 104 million subscribers, no matter how hungry they are for more, more, more. It leaves the impression that Netflix favors quantity over quality, that it's a capitalistic pit where art floats into the ether, rarely to be heard from again.
Netflix isn't getting it all wrong, of course. Many directors, including Ayer and Rees, have extolled the company's hands-off role in their artistic processes. For the many filmmakers who've seen their projects micromanaged by studio executives, that's catnip. Bong, for example, battled the now-disgraced Harvey Weinstein on his previous movie, "Snowpiercer"; when Bong declined to make the 20 minutes' worth of cuts that Weinstein demanded, Weinstein punished him by nixing the film's wide release. With "Okja," easily Netflix's best original feature of 2017, Bong was given only one parameter: He needed to shoot on 4K instead of his desired 35mm. Otherwise, he had carte blanch. To wit, a streaming platform like Netflix (or Amazon or Apple) doesn't have to sand off a film's edges to earn a family-friendly MPAA rating or satisfy all demographics or contain wall-to-wall CGI that will convince people it's flashy enough to merit a trip to the multiplex.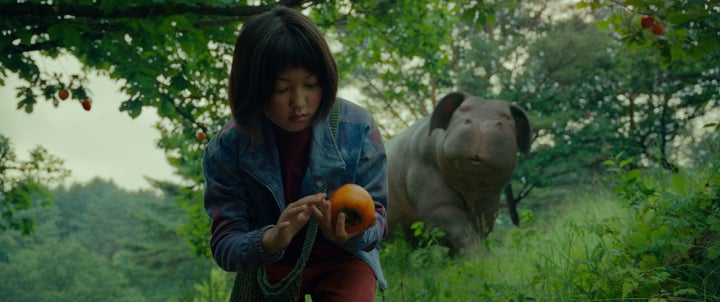 More directors should be allowed to exact their vision without intrusive oversight. But they should also be given top-tier marketing infrastructures and rollouts that at least attempt to capture the buzz (and, at times, awards potential) that big-screen analogues can foment. And if Netflix isn't prepared to put the marketing juice behind originals, it at least needs to be less algorithmic in its design and more selective in its greenlighting.
Like Noah Baumbach's "The Meyerowitz Stories (New and Selected)," "Okja" is an anomaly. It premiered at the Cannes Film Festival (where streaming snobs jeered when the Netflix title card appeared onscreen) and adopted a lofty press tour that included junkets and other conventional strategies. For comparison's sake, just look at the two movies released right before "Okja." Neither "Shimmer Lake" (a bank-heist mystery starring Benjamin Walker and Wyatt Russell) nor "You Get Me" (a teen-relationship thriller starring Bella Thorne) clocked enough reviews to merit a "critical consensus" summary on Rotten Tomatoes. In other words, they were DOA. Netflix's subscription-based business may not suffer much as a result, but its image as a respectable distributor does. I still can't wrap my head around how the clever crime comedy "I Don't Feel at Home in This World Anymore" won one of Sundance's top prizes, only to disappear into the Netflix void one month later.
Netflix is young, so let's be generous and call this a learning curve. No one will master the uncharted territory of streaming overnight. But the relationship between theaters and Netflix isn't getting better ― massive chains like AMC and Regal still won't program Netflix's movies because the company insists on releasing them simultaneously, instead of providing an exclusivity window, à la Amazon. Maintaining American moviegoing's luster starts with the suits who determine what stories see the light of day. As viewing habits shift toward easier user access, any organization responsible for 56 movies ― half of which you've never heard of ― must be conscientious of how they land. Are they appealing? Can they spark a national conversation? Are they decent enough to help secure more work for the principal players involved? And can they earn the attention ― from the Oscars and beyond ― that they'd receive if released under different circumstances?
For "Mudbound," and too many others, time will tell.