A Sinn Fein MP who posted a social media video of him with a loaf of Kingsmill bread on his head on the anniversary of the Kingsmill massacre, has been suspended from all party activity for three months, he has confirmed.
Barry McElduff said he apologised "unreservedly" after he was summoned to meet senior party figures at their offices in west Belfast.
He said: "Although I genuinely meant no offence, I accept that my actions were ill-judged and, while unintended, caused deep and unnecessary hurt and pain to the Kingsmill families."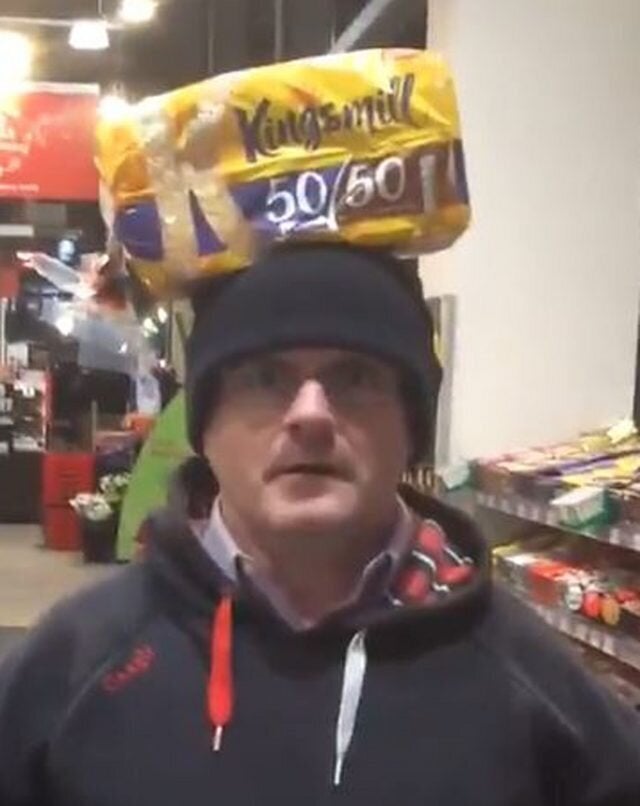 Photo from the Twitter feed of Sinn Fein MP Barry McElduff showing him with a Kingsmill-branded loaf on his head on the anniversary of the Kingsmill massacre (Twitter/PA)
The well-known Kingsmill brand of bread shares a name with the south Armagh village that witnessed one of the most notorious incidents of the Troubles in 1976, when gunmen stopped a van carrying textile workers on their way home, identified the Protestant occupants, lined them up at the side of the road and shot them.
Mr McElduff said in a statement: "I apologise unreservedly for this.
"In recognising the serious consequences of my actions, I fully accept the party's decision to suspend me from all party activity for a period of three months."
Party chairman Declan Kearney said the West Tyrone MP had fallen well short of the standards Sinn Fein expects of its members.
Before Monday's meeting, Mr Kearney became the first senior leadership figure to comment on the weekend furore.
"What has happened is absolutely inexcusable and indefensible and the party is taking this matter very seriously indeed," he said.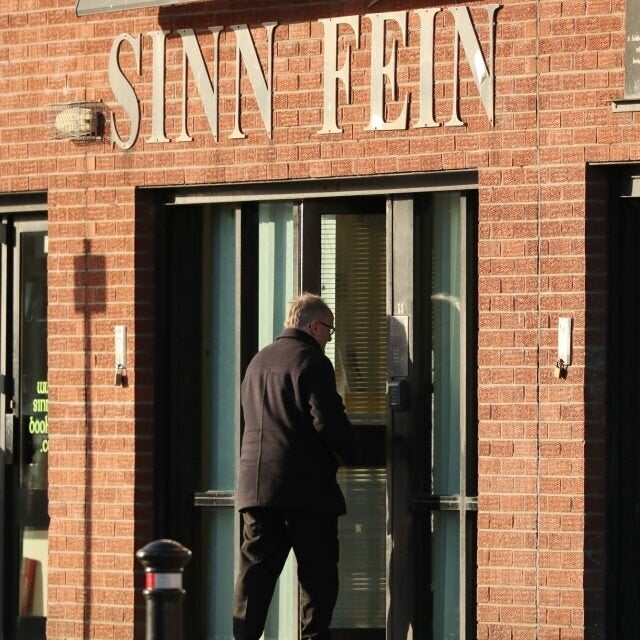 Barry McElduff arrives at Sinn Fein's headquarters in Belfast (Niall Carson/PA)
He added that Sinn Fein wished to express "deep and sincere regret".
"What happened is absolutely irresponsible," he told BBC Radio Ulster.
"Barry McElduff has already made an unreserved apology and that was the correct thing to do in the circumstances.
"The reality is huge offence has been caused and I and Sinn Fein strongly disapprove of what has happened."
Mr Kearney said Sinn Fein accepted that the incident had caused "maximum hurt" to the Kingsmill families.
"Sinn Fein expects the highest standards of not only our members but also our very senior elected representatives and what has happened here clearly falls well short of those standards," he added.
Sinn Fein's former Stormont finance minister, Mairtin O Muilleoir, also apologised for retweeting the video.
Mr Kearney said Mr O Muilleoir had offered the party an explanation for the retweet.