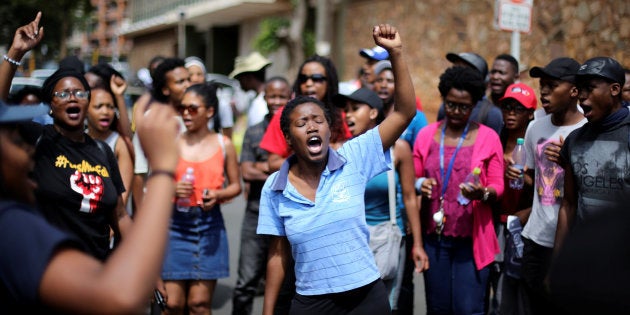 Universities that still have space will be allowing prospective students to apply for courses and will possibly be providing assistance for these matriculants. The majority of institutions are starting their registration process this week.
USAF CEO, Professor Ahmed Bawa, told HuffPost: "Prospective students will be able to go to universities, where they will be able to use computer labs to apply to the institution, or use the central applications clearing house (CACH) system implemented by the DHET [department of higher eduction and training]."
The programme shares pupils' matric results with public and private further and higher education institutions across the country. These include technical and vocational training (TVET) colleges, universities, sector education and training authorities (SETAs) and registered private higher institutions.
It assists those who have not been accepted at institutions to find a space that is still available at another institution.
Bawa could not, however, divulge which universities would be going ahead with the process.
Last week, USAF announced that it would not be allowing any walk-ins at universities.
EFF leader Julius Malema said he would be staging a walk-in at Wits University to apply for his masters, despite the institution having decided not allow walk-ins.
Malema was speaking on Polokwane's urban radio station' Energy FM' on Monday morning.
The majority of universities have refused to allow this system, saying it creates chaos.