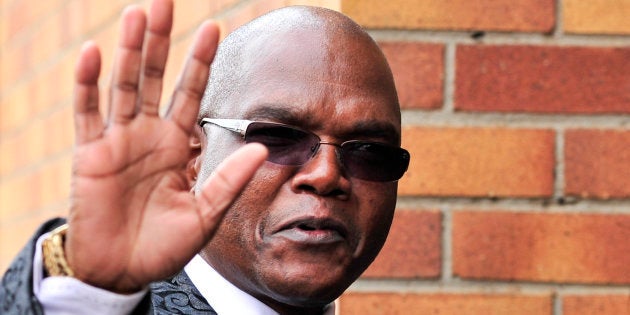 Lieutenant-General Richard Mdluli has long been the "bogeyman" of the South African criminal justice system. In any scandal in the police or the prosecuting authority, he plays the protagonist or, at the very least, a supporting role.
It is because of him that the National Prosecuting Authority (NPA) has been cracked down the middle, with senior members either in the camp that has bent over backwards to protect him, or that which believes he should face the full might of the law.
It is also because of him that the police's crime intelligence (CI) unit is essentially defunct and incapacitated, doing very little intelligence work on organised crime and instead focusing on personal vendettas and political agendas.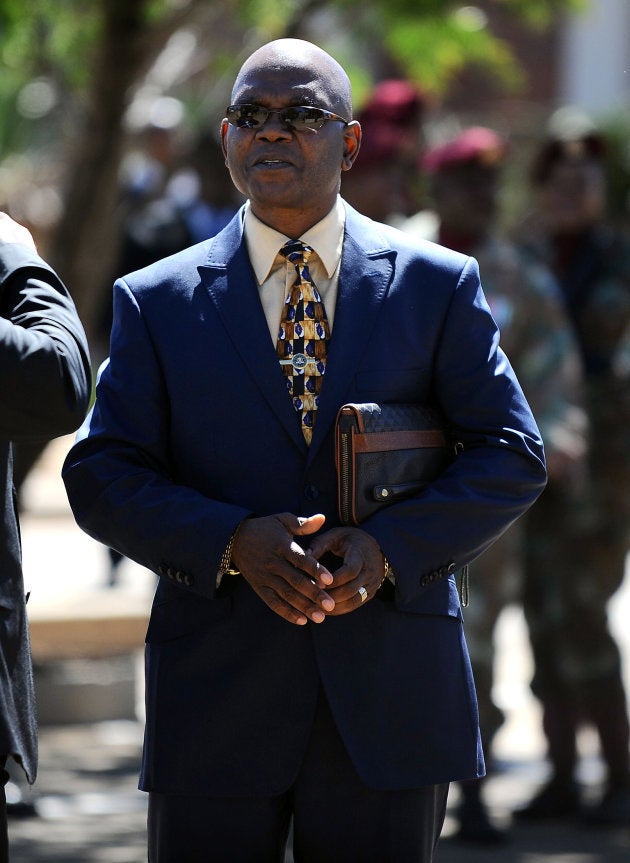 It is under his watch that the secret slush fund was allegedly pillaged, with millions being spent on cars, overseas trips and houses. Fake agents were paid small fortunes.
Mdluli was twice suspended, in 2011 and 2012, but he has always seemed to enjoy the highest level of political protection. For nearly seven years he was on fully paid leave and earned over R8-million in salary, a performance bonus for sitting on his couch, as well as benefits. That was as of July last year.
There have also long been rumours that despite being on leave, he has still been running CI. Every day a car comes to fetch him, and he's driven to a safe house, where he has been calling the shots. During his suspension there have been a total of 12 acting commanders at CI.
Police minister Fikile Mbalula has been under immense pressure to clean out the rot at the SAPS – most notably, he has been under pressure to get rid of Mdluli.
Now he has finally acted, announcing at a press conference that Mdluli will be "relieved of his duties" by mutual agreement. Initially, this announcement was met by celebrations, and the minister was lauded – finally, he had acted. He was sweeping clean at CI. In the space of 24 hours, rogue cop and convicted criminal Morris "Captain KGB" Tshabalala, a Mdluli ally, had been taken into custody, and now Mdluli was gone.
Mbalula is clearly riding the Nasrec wave, buoyed by Cyril Ramaphosa's message of good governance. Perhaps Mbalula is attempting to ingratiate himself with the new regime, having so vocally backed CR's opponent, NDZ. Whatever his motive, this was good news.
I too was guilty of that premature applause. But upon closer inspection, we shouldn't be all that excited about the outcome.
Mdluli is going off on pension. This means he will still be earning a monthly income. He was due to go on retirement this year anyway, as he turns sixty. That has just been moved forward by a few months by mutual agreement.
Mbalula gets to make a big announcement and appears to be acting against Mdluli, but in reality it's a win-win.
Also, Mdluli is yet to be charged with fraud and corruption, despite there being a prima facie case against him. Charges were previously withdrawn while the NPA firmed up its case against him, and prosecutors are now sitting around waiting for who knows what.
It is this very case that corruption-busting prosecutor Glynnis Breytenbach lost her job over. She maintains that there is without a doubt a winnable case against Mdluli, based on evidence that he defrauded the secret fund.
Mdluli has also avoided a murder charge. He is currently on trial in the High Court in Johannesburg in connection with the 1999 death of Oupa Ramogibe, who was his ex-girlfriend's husband. He is facing charges of assault and kidnapping, although Breytenbach and others believe he should be on trial for murder.
Judgment in that trial is expected next month. Don't forget the extreme lengths to which prosecuting officials went to protect Mdluli from standing trial in both these cases. Freedom Under Law had to go to court to overturn decisions not to charge him.
Mdluli has always maintained that there is a political conspiracy against him. He even has a name for it - Ulibambe lingashoni, which loosely translated means "Don't let the sun set".
It seems now that the sun is finally setting on Richard Mdluli. He is taking his pension and riding off into the sunset.
But you can be sure this will not be the last you hear of him. He has left a trail of destruction at the NPA and the police in his wake, and the cost of that far exceeds the R8-million he has pocketed in the process.
Mandy Wiener is currently writing a book about the relationship between the police and organised crime – "Ministry of Crime: An Underworld Explored" – out later this year.