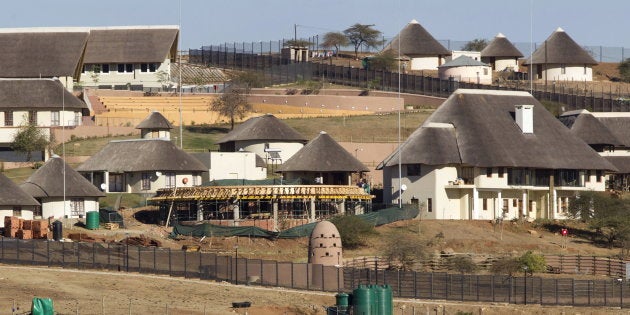 President Jacob Zuma has revived the debate on his Nkandla homestead, telling a group of high school pupils in KwaZulu-Natal on Wednesday that he was "being arrested for building my home", according to TimesLive.
Zuma was reportedly addressing Bhuqwini Gigh School learners. He was accompanied by former SAA chairperson Dudu Myeni, who is also the chair of the Jacob Zuma Foundation.
Zuma's remarks about Nkandla reportedly followed his comments about education, that he did not like people who went to study in urban areas but forgot where they came from.
"That is why I built a home in Nkandla even though now I am being arrested for building my home. I built my own home. But some say he can't build such a big home in Nkandla. You must be arrested because you are building your father's home. I am happy when I am home."
Zuma also told the pupils that he had instructed members of government to stop certain programmes so that free higher education could be funded. Without specifying which projects would be stopped, he reportedly said: "You can't say there is no money for education. I've told those who are looking at the finances to stop other government programmes to get money for free education because there are things that won't take us anywhere."
On December 16, during the ANC's elective conference, Zuma announced that there would be free higher education for poor and working-class families from 2018.
He said that while he was not able to obtain a formal education, he understood the importance of education and made plans to get educated regardless.
"When I reached a stage where I could not get education' I decided to educate myself. I took many decisions on how I was going to educate myself," Zuma reportedly said.