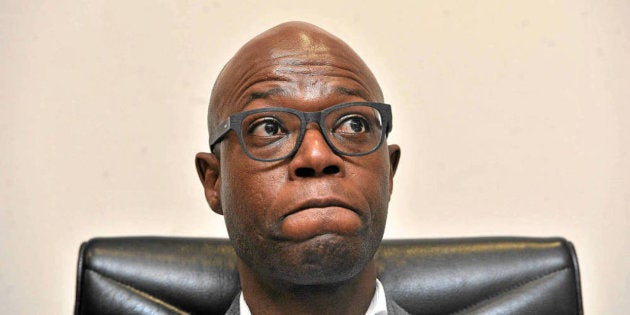 Eskom executive Matshela Koko has been suspended again, Eyewitness News (EWN) reported. In a tweet on Wednesday night, Koko confirmed that he had received notice of his suspension from Eskom. Eskom spokesperson Khulu Phasiwe reportedly confirmed this.
Koko said he faced new charges, after being cleared of charges related to allegations that he failed to declare a conflict of interest when a tender was awarded to a company in which his stepdaughter was involved.
Last week, Business Day reported that Eskom was trying to reach a golden handshake deal with Koko, who has refused to resign even when Eskom asked him to. But this would reportedly have been in contravention of the Public Finance Management Act (PMFA) because Eskom did not take disciplinary and criminal action against Koko as recommended by independent forensic investigations. These investigations recommended charges against Koko and others for their role in facilitating a R1.6-billion unlawful payment to McKinsey and the Gupta-linked firm Trillian.
Phasiwe told Fin24 that he could not go into the details of the new charges against Koko as this was an internal matter.
"In terms of the letter that was given to him today, I won't be able to go into detail to it. This is an internal matter and he wants to go public about it," Phasiwe reportedly said.
Koko was reportedly given an ultimatum by the Eskom board to either resign or be fired shortly after being reinstated on January 3. But he went to the Labour Court which issued an interim order restraining Eskom from firing him on January 26.