When your hairline starts receding or thinning it can feel as though you no longer have control over the type of style you can rock and your options at the hairdressers are limited.
But there are ways to work with your changing hairline that will earn you compliments, as Prince William showed when he sported a short crop that complimented his thinning hair.
Ok, so not everyone is privy to the adoration that is associated with being born royal, but there are options for anyone dealing with going bald - it's all in the styling, as Mark Maciver knows too well. Maciver, A.K.A SliderCuts, is a barber and celebrity hair stylist (who has styled the likes of Stormzy, Tinie Tempah and Anthony Joshua) who believes in tackling issues around hair through education.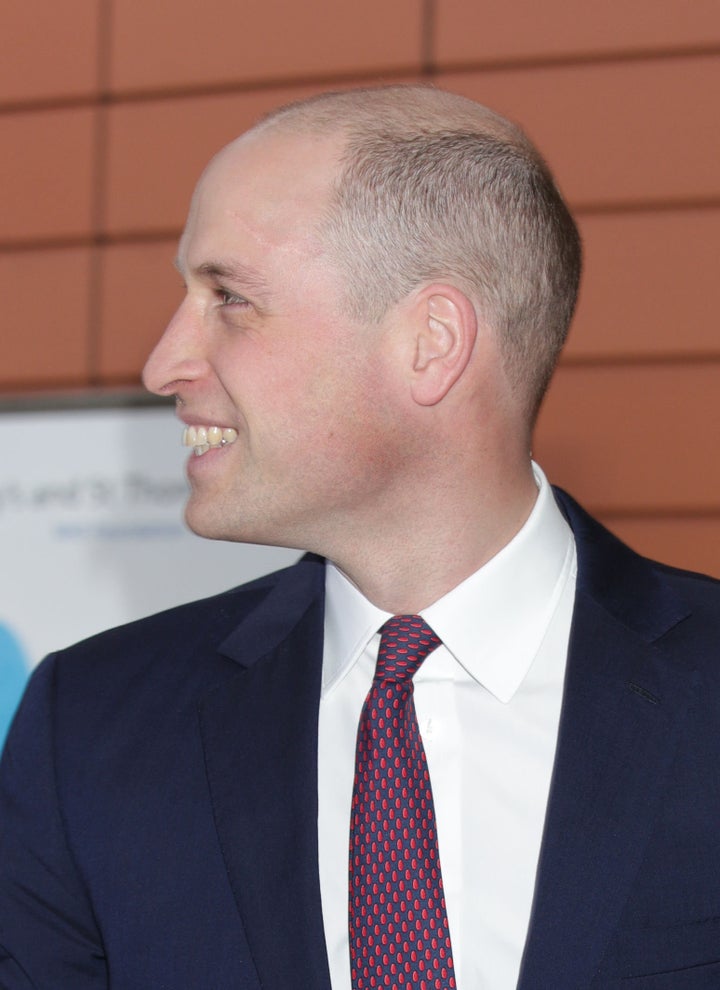 We caught up with Maciver to get his advice on how to style out a receding hairline, so any balding areas appear like they were always meant to be there.
"Remember, there are so many different hairstyles that will suit whatever situation you're in," he assures.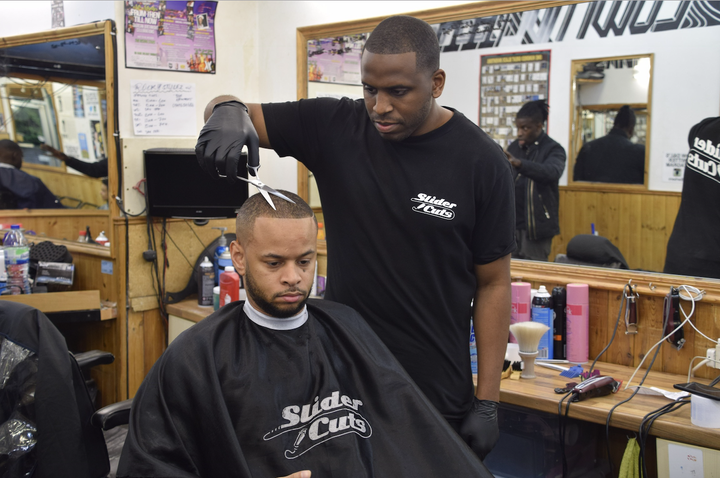 Don't Lose Your Individuality
Whether you're balding in the centre or dealing with a receding hairline, go for a style that looks good on you and not somebody else.
"Quite often clients come in with pictures of other people's hairstyles they'd like to have, but can't get due to hair colour, head shape, hair line, lack of hair, skin tone, hair texture and other variances," Maciver explains. "So you have to work with your barber or hairdresser to find what style works best for you, in terms of helping to blend in the hair loss or save your hairline."
Know When To Pull The Plug
Sometimes, the best option is just to take it all off.
"In some cases, not doing so would be like wearing a medium T-shirt, when you're actually a double XL; you know it doesn't fit right, but you're still trying to hold on to something that is no longer there," Maciver says. "You just end up drawing attention to the thing you're trying to hide. So embrace where you're at and be honest with yourself, if you want to be the best version of yourself."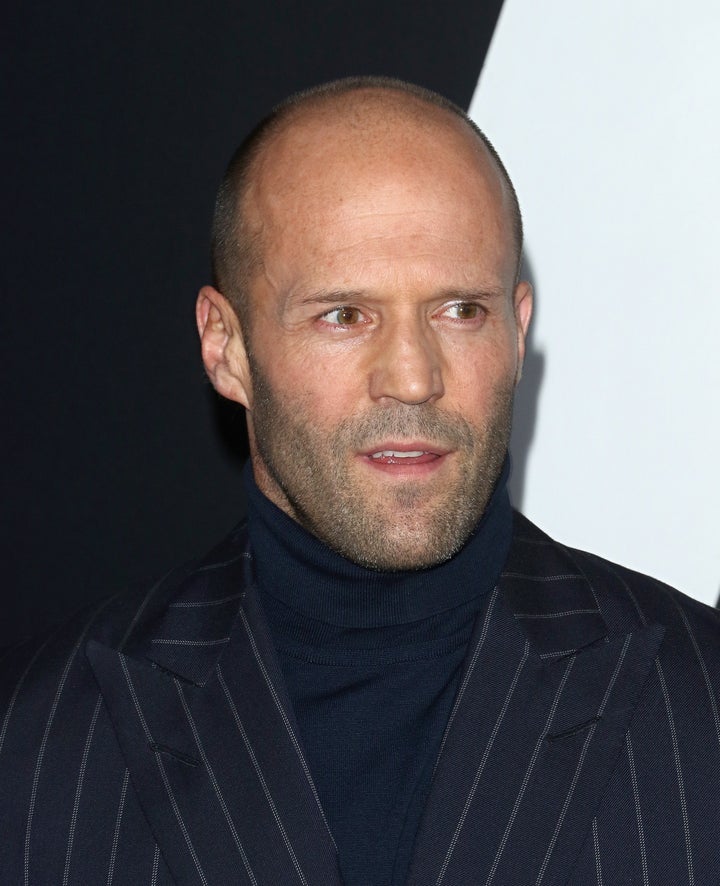 Make Thinning Hair Look Dense By Employing Smart Techniques
"For me, if someone's hairline is light in certain areas – so it's thinning – the technique I would follow is to not touch the hair that is thinning. This way, I make it look as dense as possible," Maciver explains.
"I cut around the area; cutting it slightly lower to create the image of it looking the same level all around and a lot more even. It's not solely about running the clipper through the hair; it's about looking to see what is more dense or thin and then lowering the dense areas and leaving the thinner areas to best create the look of evenness."
Don't Get Hung Up On The Numbers
"It's important to remember that it's not just about getting a number one or a number two," explains Maciver. "Haircut numbers are helpful, but also sometimes unhelpful; as a number one may look very different on two different people depending on their hair texture, skin colour or curl pattern.
"So it's not about the numbers, it's about understanding what they want and trying to get as close as possible to that. It might be that you take it down to a lower level to give the illusion that it's all the same level. It doesn't matter if it is technically the same level, but it does matter that it looks the same level."
Comb-Overs Don't Have To Be Bad Jokes
And let's not forget the solid, old-school techniques that have been used for years – the toupees and the comb overs.
"We may laugh at these, but in fact, the comb over method can be used on afro hair - although it's not so much a comb over, but more so a comb forward," Maciver explains. "Let's say someone has a thinning hairline, where possible, I would take hair from behind and comb it forward to cover up another area and make their hairline stand out more – and not make the area look so patchy."
SliderCuts will be hosting an Afro barbering masterclass at the end of March, where he'll be teaching both the techniques of afro barbering and the business side of barbering. Find out more via www.slidercuts.com.