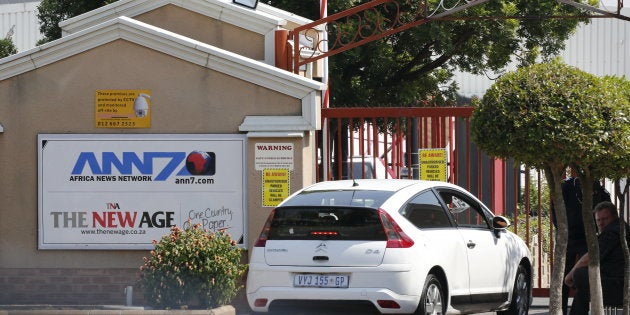 The director-general of home affairs, Mkuseli Apleni, says no staff members were detained at the ANN7 office during a raid on this week, according to eNCA. This is despite claims by the home affairs spokespwrson, Mayihlome Tshwete, that four people who did not have the necessary documentation were detained by home affairs officials.
Apleni reportedly said officials followed up on a 2016 visit on Tuesday, and that they would return on Thursday.
"What happened yesterday while we were waiting for the information [was that] people had to leave. We said, 'No, remain until we get what we are able to get'. Once we were done we released them. So they were not arrested, but it was a question of saying we are still wanting to verify this so that when we release you have got some information," he reportedly said.
According to TimesLive, on Tuesday, Tshwete reportedly said: "Yes' I can confirm that home affairs continued its operation at ANN7 and several workers have been detained while [the department] inspects documentation."
TimesLive also reported that according to "insiders", the four detained officials were from India and should have had work permits.
ANN7 owner Mzwanele Manyi reportedly said there had been a communication breakdown between the department and the channel.
"We changed lawyers as the group and in that change of lawyers' something happened where they perhaps thought, 'Why are we changing lawyers?' or whatever, but the bottom line is the duty of submitting documents carried on. There was no disruption with that. So from where sit as an organisation' we were on that process to go and drop off documents so they can inspect'" said Manyi.
"Immigration officers just descended here, without notice. "Instead, they come to a formal business with people with proper documentation and they just want to harass us. I am being harassed," he reportedly said.
On Twitter, he also denied that any ANN7 staff were detained.