Tributes have been paid to a two-year-old girl who died after being rescued from a car found in a river in Wales.
Kiara Moore, who would have celebrated her third birthday next Tuesday, died at the University Hospital of Wales after being recovered from a silver Mini in the River Teifi in Cardigan.
Some social media posts claimed a silver Mini had been stolen from the town with a girl in it, but Dyfed-Powys Police were unable to confirm that on Tuesday morning.
The force said it received a call about a missing vehicle at 3.30pm and posted on its Twitter page that the Mini had been located at 5.11pm.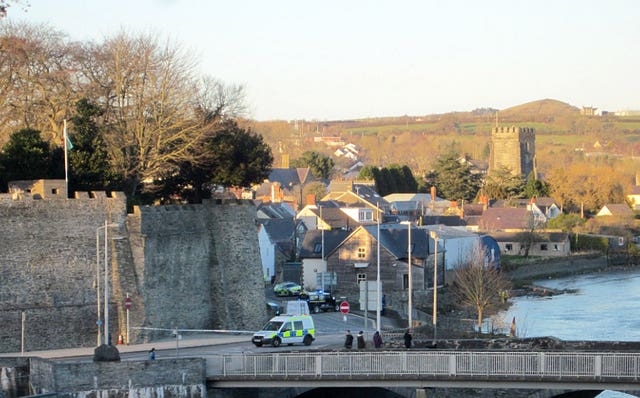 Officers were praised by the girl's family for their efforts to rescue her.
In a tweet Dyfed-Powys said: "Sadly, we confirm that Kiara Moore, aged 2 (27/3/15) was pronounced dead at the UHW, Cardiff, last night, having being recovered from a car in the River Teifi, Cardigan yesterday afternoon (19th March 2018). Kiara's family is being supported by specialist officers."
On the Facebook page of Kiara's mother, Kim Rowlands, there was an outpouring of sympathy for the family following the death of the toddler.
In one post Siwan Fflur said the news was devastating, adding: "I can't believe it. I'm so sorry for you! She was an amazing little girl who I will never forget.
"My heart goes out to you and your family, sending all my love."
Another post said: "Kim I'm so sorry to hear the news this morning about your beautiful little girl. Thinking of you all and sending lots of love."
And one wrote person: "Don't know where to begin, words can't describe how deeply saddened by this awful news about your little princess."
Friend of the family, Anthony Davies, said: "We are all absolutely lost for words Kim nothing can be of comfort at this terrible time.
"Our deepest and heartfelt sympathy, thoughts and prayers are with you and your family at such an awful and heartbreaking time."
Dyfed-Powys Police deputy chief constable Darren Davies wrote on Twitter that the outcome of the incident was "tragic", and offered his sincerest condolences to the family.
He added: "Incredibly bravery and selflessness shown by officers who entered the water and rescued the child."
Kiara's father, Jet Moore, said his daughter had "an amazing but short life" in a post on Facebook.
He added: "Thank you all for your help this evening. A mega thank you the officers who jumped in the river and the rest of the emergency services for all they did."
Officers said they were continuing to investigate the circumstances of the incident and appealed for witnesses who may have seen the vehicle enter the river between 3.30pm and 4.50pm on Monday to call 101, quoting incident 216 of 19/03/2018.