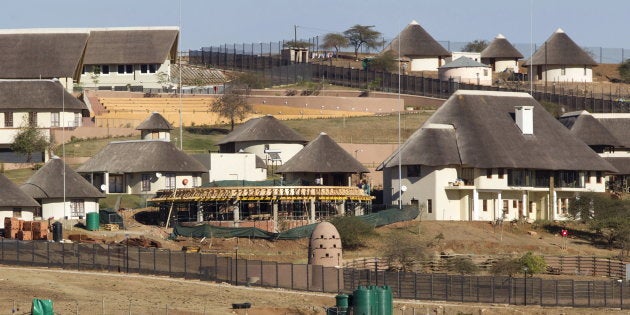 In case you were wondering what he's been up to, former president Jacob Zuma is a happy man, despite his reluctance to leave office until being forced to do so in February. In an interview with the Sunday Tribune, Zuma's brother, Khaya Zuma, said the former president spends his days relaxing, watching livestock and reminiscing about his childhood.
He reportedly said that Zuma is like former president Robert Mugabe, having been pushed out of his position – but that Zuma, unlike his Zimbabwean counterpart, is not bitter.
"We sit under the tree and watch livestock grazing in the fields in our beautiful village of KwaNxamalala with my brother. Those are priceless moments we share lately. He is a happy man," Khaya Zuma reportedly said.
He also denied reports that animals were left abandoned at Nkandla. The SPCA reportedly obtained a court order to inspect the premises after inspectors were denied entry, following complaints that the animals were in bad shape.
Zuma reportedly said this was "utter nonsense".
He added," We spend a lot of time with my brother reflecting on our childhood days. We didn't have time when he was president to talk because he was always busy."
Zuma's days of relaxation, however, may be numbered. On Monday, his lawyer, Michael Hulley, confirmed to News24 that the former president had received a summons to appear in court in Durban on April 6.
Hullay also said that Zuma's legal team is preparing an application to review the NDPP's decision to prosecute Zuma on fraud and corruption charges.
An indictment was also served on French arms company Thales, accused of being behind the alleged bribes paid to Zuma to ensure the arms deal company was never investigated.
"The state is ready to proceed," Hawks spokesperson Hangwani Mulaudzi told EWN.