Homeboy is gonna like ... get it, or maybe he already did.
Exes Bella Hadid and The Weeknd have apparently rekindled their romance – they were spotted kissing at the Coachella Valley Music and Arts Festival over the weekend, according to multiple outlets.
The supermodel and the RnB singer apparently packed on the PDA during rapper Travis Scott's set at Poppy nightclub's Coachella pop-up. Onlookers declared that they "definitely looked like they were fully back together," according to People.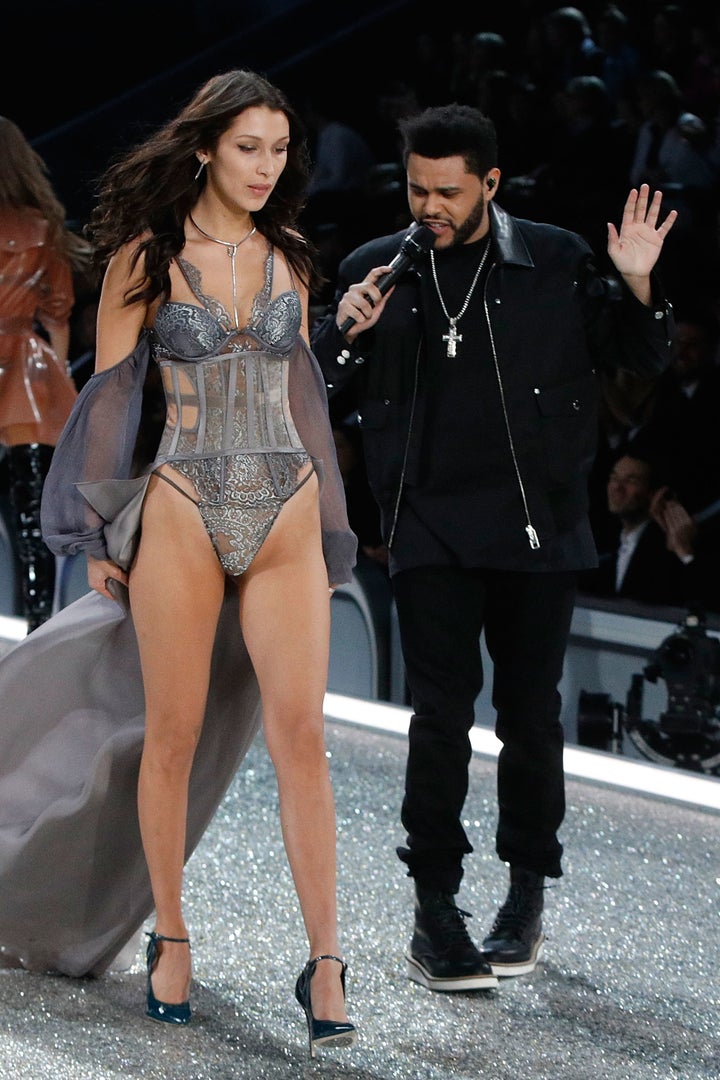 In 2016, the two split after 18 months together, reportedly due to their busy schedules, only to reunite as exes on the Victoria's Secret runway for a fashion show ― stars, they're just like us.
The "Starboy" singer went on to date Selena Gomez, but the two ended their relationship in October 2017, and the former Disney star got back together with ex Justin Bieber shortly afterwards.
Gomez and The Weeknd "have been going back and forth for a few months about their relationship", a source told People about the split at the time. "It's been hard with him being on tour and her shooting in New York. That wasn't easy on them."
The Weeknd's new heartbreak-tinged album is rumoured to be about Gomez.
During his Coachella set on Friday night, the singer got emotional while performing his new track "Call Out My Name", belting out lyrics like, "We found each other / I helped you out of a broken place / You gave me comfort / But falling for you was my mistake."
But don't feel too bad for The Weeknd, as he and Hadid are reportedly inching back to a full-blown relationship after reconnecting in recent months.
"They are just getting back to a good place," a source told E! News. "She loves hanging out with Abel [The Weeknd's birth name], and they always have fun together – and [she] is very hopeful of their future relationship."
As The Weeknd himself says, I feel it coming ...