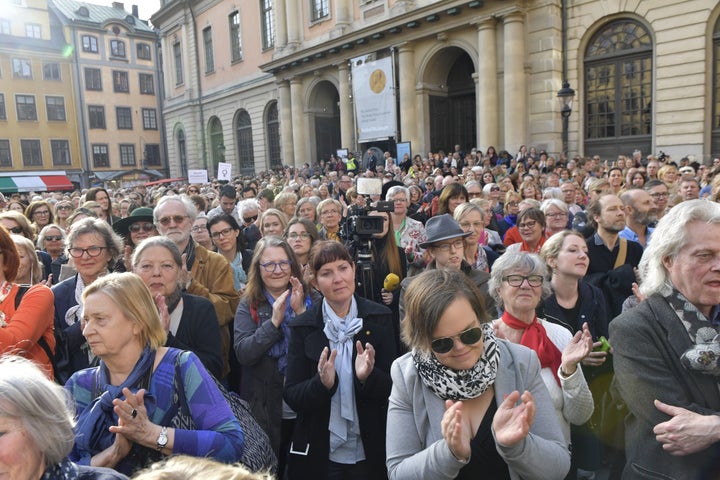 This year's Nobel Prize for literature has been postponed after a sexual assault scandal at the Swedish Academy, organisers have announced.
The prize will be awarded in 2019 instead, the Swedish Academy has said, amid an argument over how accusations against the husband of one its members were handled.
The scandal has seen a string of Swedish Academy board members resign.
"The crisis in the Swedish Academy has adversely affected the Nobel Prize," the Nobel Foundation said.
"Their decision underscores the seriousness of the situation and will help safeguard the long-term reputation of the Nobel Prize.
"None of this impacts the awarding of the 2018 Nobel Prizes in other prize categories."
In November, French photographer Jean-Claude Arnault was accused of sexual assault. His wife, poet Katarina Frostenson, is a member of the Swedish academy.
Since then, three of the prize jurors have resigned over the decision not to expel Frostenson.