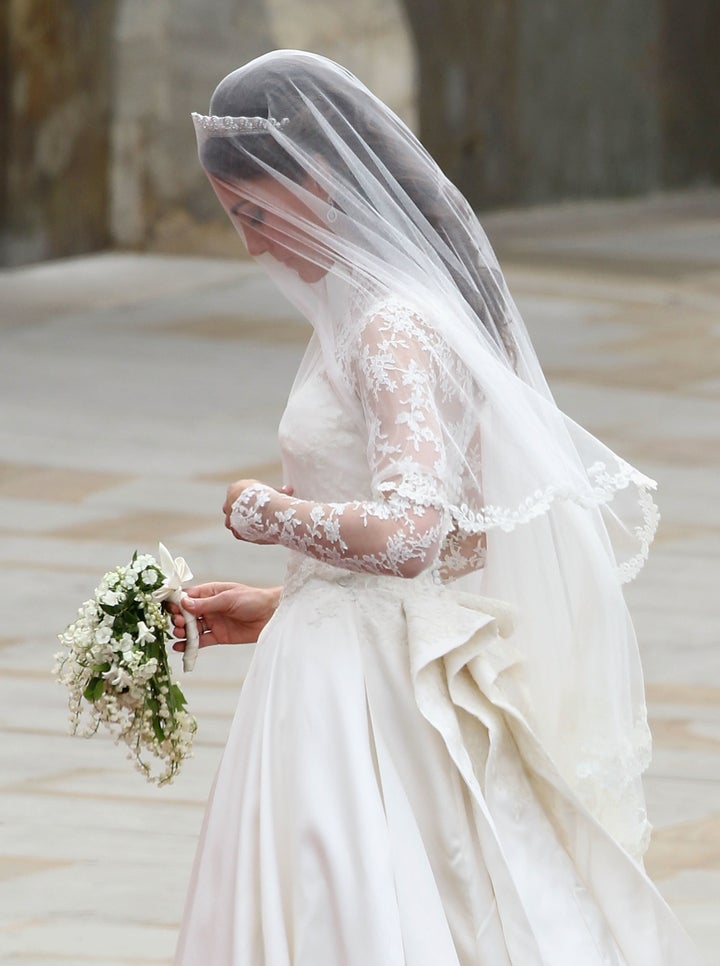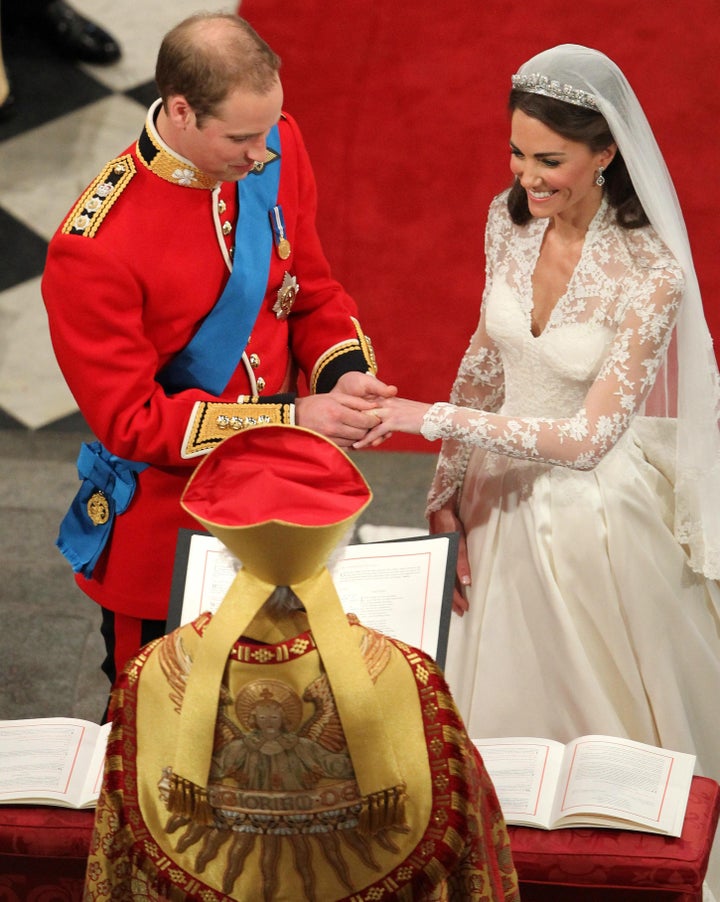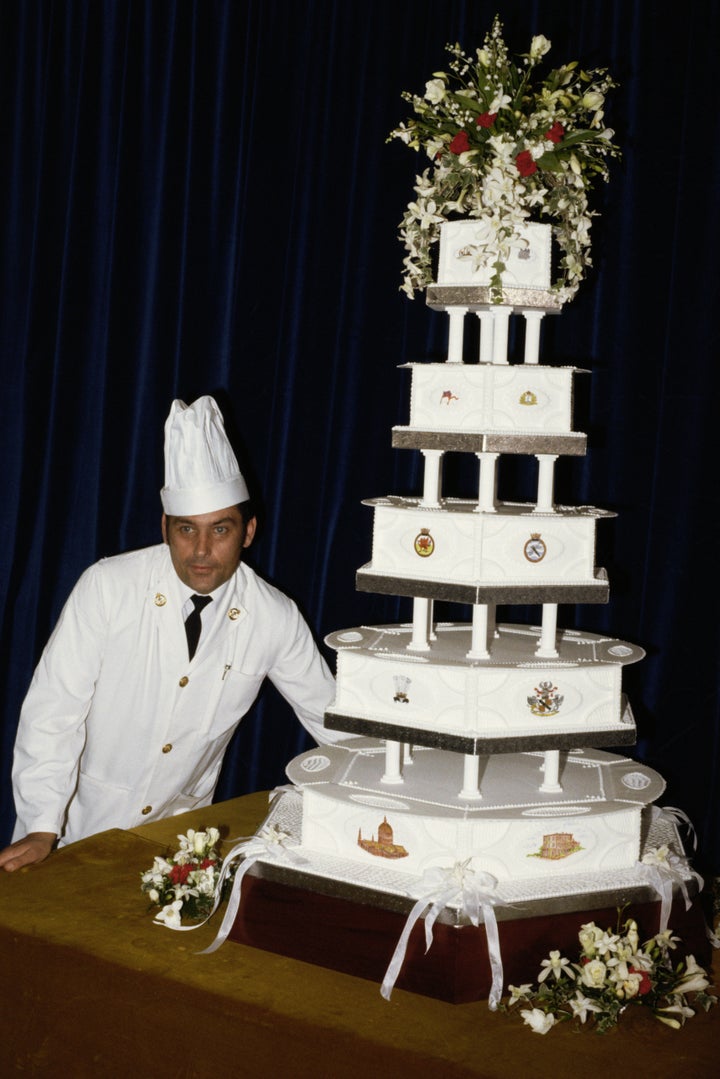 Fruitcake has been the wedding confection of choice for the British royal family for some time now. Everyone from Victoria and Albert to Charles and Diana to Prince Andrew and Sarah Ferguson to Will and Kate have served it at their nuptials.
"A fruitcake was originally a symbol of wealth and prosperity because of its precious ingredients such as dried fruits, alcohol and spices," London pastry chef Chris Dodd told Vogue. "Furthermore, the cake, in a way, represented the vastness of the British empire, using ingredients from far-flung corners of the globe. A wedding was, and is to this day, a time of celebration, and as such it calls for a cake to match the occasion."
Prince Harry and Meghan Markle, however, will be going in a different direction. In March, Kensington Palace announced that the couple decided on a lemon elderflower cake with buttercream frosting by chef Claire Ptak of London's Violet bakery. It's possible they will also have a smaller groom's cake, as William did at his wedding.
4. And after the wedding, guests receive a slice of the wedding cake in the mail.
Because of its ingredients (e.g. alcohol and already dried and preserved fruits and nuts), fruitcake takes much, much longer to spoil than other desserts. Thus, it became customary for royal newlyweds to send their guests a slice of the cake in the mail with a thank-you note. Because Prince Harry and Meghan Markle are not serving fruitcake, they are unlikely to send their cake in the mail — but time will tell.
5. The bride leaves her bouquet at the Tomb of the Unknown Warrior inside Westminster Abbey.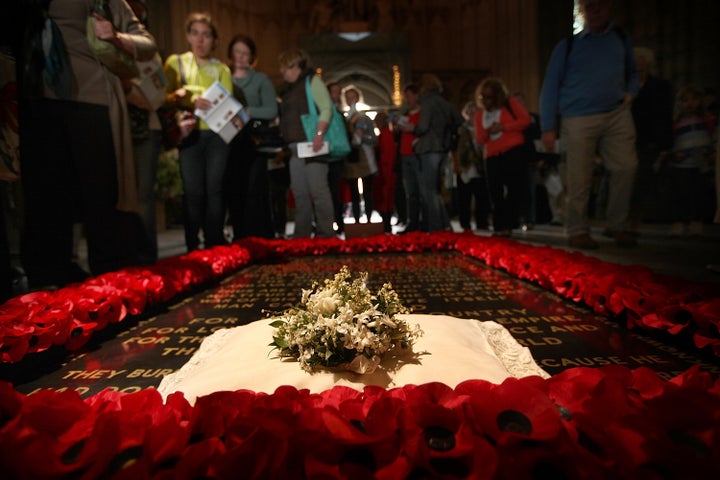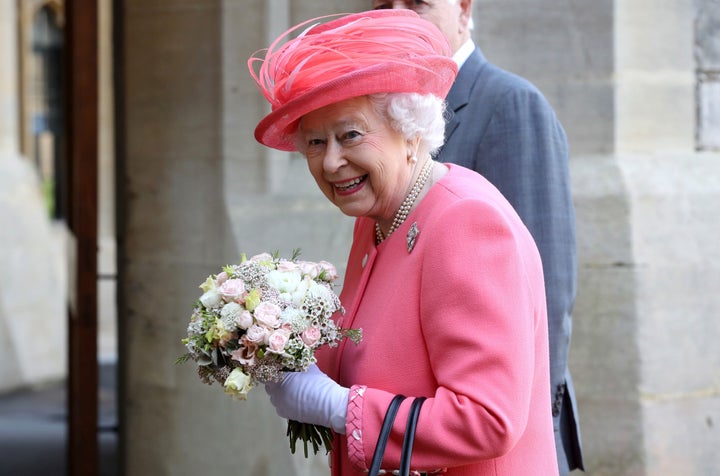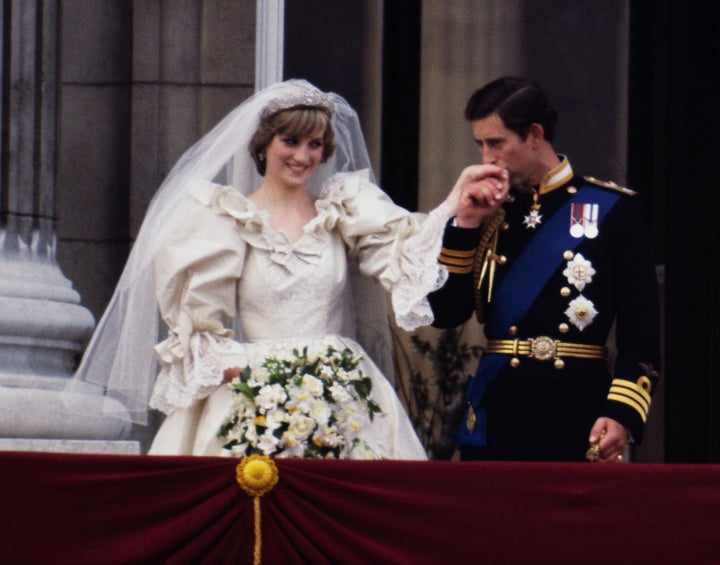 Albert was the first British royal groom to sport a military uniform on his wedding day back in 1840. The queen, her husband, Philip, her sons Charles, Edward and Andrew, and her grandsons William and Harry have all served in the military. Both Charles and William wore military dress on their wedding days. Some speculate that Harry will do the same, though it's possible he may wear morning dress attire ― a morning coat, a waistcoat and striped trousers ― instead.
"The way this is different is that [Harry] is not in the direct line of succession," royal expert and officer of arms Alastair Bruce told Town & Country. "He is a member of the royal family. This is a family wedding which is taking place not in public, not out of the public eye, but within the castle, which is much less visual."
If he does wear military garb for the ceremony, Harry will likely change out of it afterward, as his brother, William, did at his 2011 wedding.
8. The royal family poses for formal wedding portraits.