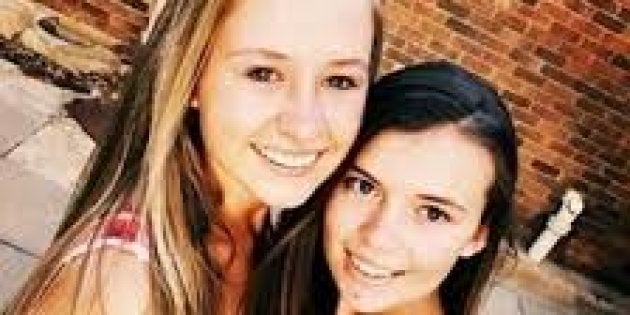 On Saturday, the small agricultural town of Stella in the North West was rocked by the news that two teenage girls had been found dead in the hostel of the local high school. The bodies of Sharnelle Hough, 17, and Marna Engelbrecht, 16, were reportedly found hanging on the staircase and in the bathroom.
By Sunday, Xander Bylsma, 19, Engelbrecht's ex-boyfriend, had been arrested for murdering them and had confessed to the police, News24 reported. Bylsma reportedly made a brief appearance in the Vryburg Magistrate's Court on Monday.
According to News24, no foul play was suspected at first, when the girls' bodies were discovered. The hostel matron reportedly found Hough's body hanging from the staircase at the hostel. Engelbrecht's body was then found hanging in the bathroom.
Bylsma, however, was later arrested after a "thorough" police investigation.
Bylsma's mother, Mercia, told Netwerk24 that her son was "sensitive" and had a "kind heart". She said he was "not a demon".
The autopsy reports for both girls reportedly confirmed that they were both strangled, The Citizen reported.
The girls were allegedly strangled by hand. The killer then tried to make it look like they had committed suicide. Hough was found with a rope around her neck, while Engelbrecht was found on the bathroom floor with the strap of a backpack around her neck.
Bylsma has yet to plead, and will be behind bars until his next court appearance in August, according to TimesLive. Police do not yet know what the motive of the murders was, according to IOL.
Basic education minister Angie Motshekga weighed in on the murders at the weekend, reportedly expressing concern about the safety of learners at the school. Eyewitness News (EWN) reported that Motshekga's spokesperson, Elijah Mhlanga said, "The circumstances around these deaths do indicate that someone shouldn't have had access to a certain area in the school, especially if it's a boarding school."