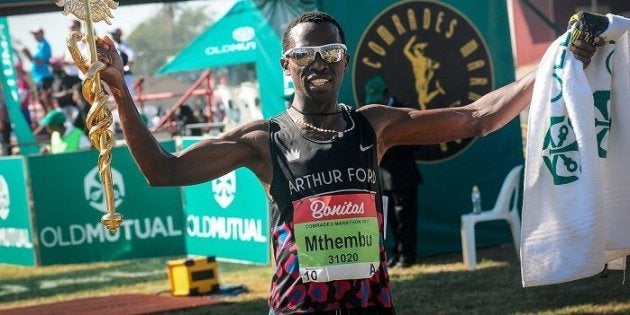 South Africa's Bongmusa Mthembu has done it again! He is the 2018 Comrades Marathon winner, having completed the run from Pietermaritzburg to Moses Mabhida stadium in 5:26:35.
Last year, he completed the 'up' run from Durban to Pietermaritzburg in 5:35:34.
Mthembu won the race in 2014 as well.
Proud South Africans have called him a true champion elect, and an inspiration.
The last time a South African won the race back-to-back was in the late 80s, a feat achieved by ultra-marathon runner Bruce Fordyce.