US President Donald Trump on Saturday described an upcoming meeting with North Korean leader Kim Jong Un in Singapore as a "mission of peace."
"This is unknown territory in the truest sense. But I feel really confident," Trump told reporters as he left the G7 summit in Quebec, Canada early.
"It's never been done, It's never been tested. So we are going in with a really positive spirit."
The two leaders are set to meet on Tuesday morning at the Capella Hotel on the Singaporean resort island of Sentosa.
Trump added that the meeting was a "one-time shot" but he thought it would "work out very well".
He said he believes Kim is prepared to do "something very positive for his people, for himself, his family".
Trump is hoping to get Kim to agree to shut down his nuclear weapons programme in what will be a monumental win for the president who last year was locked in a war of words with Kim that some feared would escalate into a world war.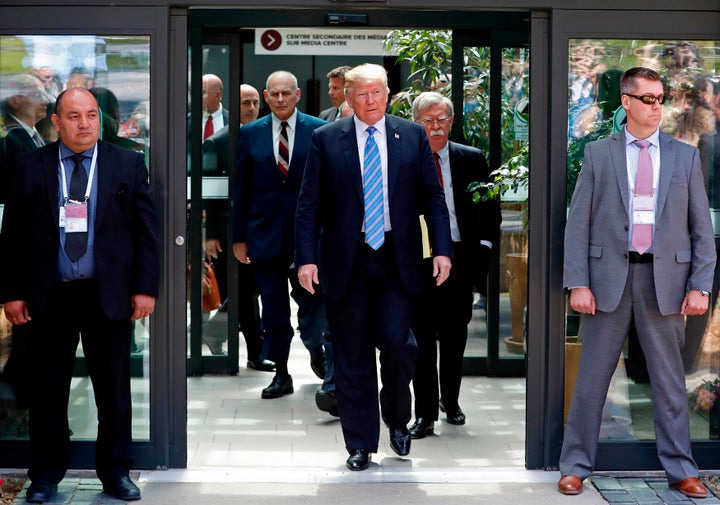 Trump earlier had a bitter exchange with other G7 leaders over trade tariffs before leaving the summit ahead of talks on climate change and the health of oceans got underway.
He said the US required fair access to markets and an end to unfair trade practices, telling reporters the "United States has been taken advantage of for decades and decades". He added that he did not blame G7 leaders for the "unfair" trade deals.
The six-plus-one tone of the gathering in Quebec means the leaders from Canada, Britain, the United States, France, Germany Italy and Japan are unlikely to issue a joint statement, too sharply divided on trade or the environment to reach consensus.
In an "extraordinary" exchange between the leaders on Friday, Trump repeated a list of grievances about US trade, mainly with the European Union and Canada, a French presidency official told reporters.
"And so began a long litany of recriminations, somewhat bitter reports that the United States was treated unfairly, that the trading system was totally unfavorable to the United States, the American economy, American workers, the middle class," the official said.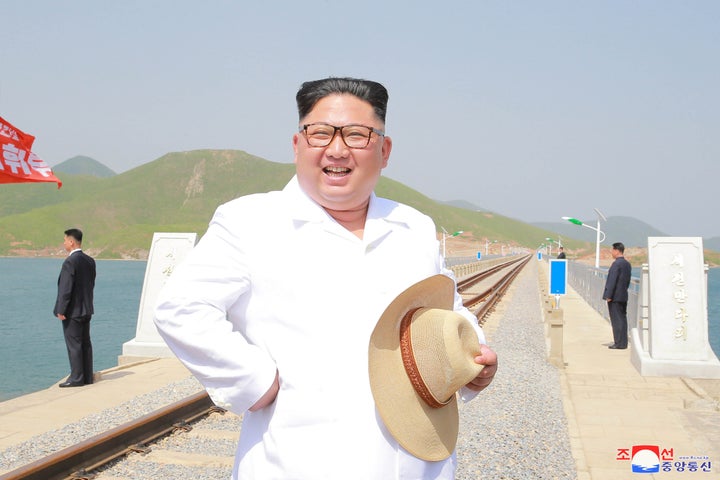 "In short, a long, frank rant which is undoubtedly very unusual in this kind of formats," the official added.
French President Emmanuel Macron responded in a "courteous but very firm tone" to present the European side of the story, and Japanese Prime Minister Shinzo Abe chimed in as well, the official said.
On Saturday, Trump arrived late for the first working session on gender equality but Canadian Prime Minister Justin Trudeau forged ahead with opening remarks without him, commenting wryly about "stragglers".
Still, the US and European Union will establish a dialog on trade within the next two weeks, signaling a modest step forward for the bitterly divided allies of the G7.
The two-day summit has been marred by a tit-for-tat exchanges of hostile tweets, with US trading partners furious over Trump's decision to impose tariffs on steel and aluminum imports from Canada, the European Union and Mexico as part of his "America First" agenda. Some countries have retaliated with their own levies on US imports.
While Trump set a combative tone before even arriving at the summit with tweets about unfair trade deals, he appeared affable and joking at multiple brief photo opportunities and praised Macron for helping to work out trade issues.
"Something's going to happen. I think it will be very positive," Trump said on Friday, without giving details.
The leaders worked late into the night on Friday at the luxurious and tightly secured riverside hotel where the summit is being held, with the White House tweeting a photo showing the leaders huddled around a coffee table at 11:20 pm ET. They were looking at what appeared to be a draft document marked up with highlighter.
German Chancellor Angela Merkel sat between Macron and Trump on a sofa, while Trudeau sat to the left of the US president.
Trump's early exit on Saturday also means he will be gone before allies begin closing news conferences likely to be laden with criticism of the US stance on trade and Trump's abrupt suggestion on Friday that Russia be re-admitted to the elite grouping.
Russia was suspended from the group in 2014 because of its annexation of Crimea from Ukraine.
Merkel said EU countries at the summit agreed that the conditions to readmit Russia had not been met and even Moscow seemed to reject the suggestion.
Trump's presidency has been clouded by a federal investigation into alleged Russian meddling in the 2016 presidential election, and possible collusion by his campaign. Both Moscow and Trump have denied the allegations.