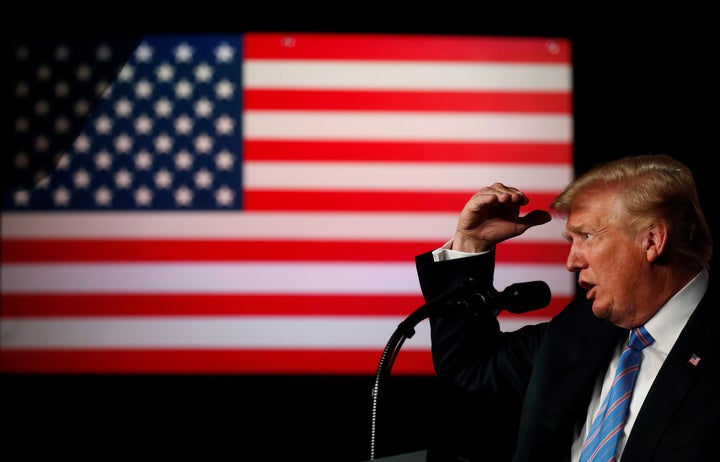 Nearly half of voters think United States President Donald Trump is a racist, according to a Quinnipiac University poll released on Tuesday.
Forty-nine percent of voters said Trump is racist, while 47 percent said he's not, according to the poll. These numbers are similar to those from a February Quinnipiac poll, where 49 percent of voters said Trump was racist and 46 percent said he was not.
Forty-four percent of voters said they think "racist beliefs" were a motive in Trump's immigration policy, while 50 percent said Trump has "a sincere interest in controlling our borders". Sixty percent said the policy of separating children from their parents at the border was a violation of human rights.
Since enacting the policy, Trump and his associates have repeatedly pushed false, racist narratives to garner support, often associating immigration with high crime rates despite no evidence to support claims that immigrants commit more crime than U.S. citizens.
While only 11 percent of Republican voters in the Quinnipiac poll said they think Trump is a racist, 22 percent said they believe Trump has emboldened racist people to express their beliefs publicly.
The number of hate crimes rose the year Trump was elected ― the first increase in more than a decade. That trend continued in 2017.
Trump has denied being a racist despite making a number of racist comments, including blaming "many sides" for violence at a rally in Charlottesville, Virginia, in which white supremacists clashed with counter-protesters and one woman was killed. He's also waged a battle against athletes who refuse to stand for the national anthem in protest against police brutality and racial inequality, going as far as labelling one a "son of a bitch".