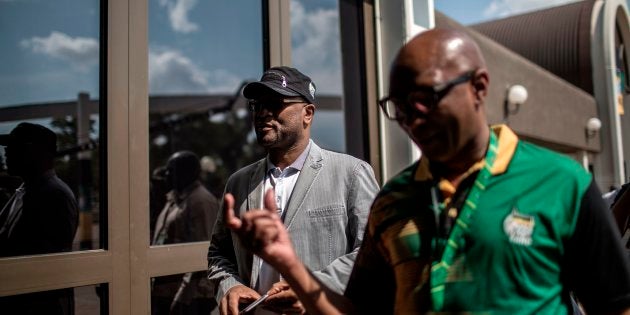 As expected, EFF leader Julius Malema used the party's press conference on Thursday to lash out at all of the party's enemies, and the ANC's head of the presidency, Zizi Kodwa, was not spared.
Malema said the ANC had misdiagnosed its declining electoral performance as being because of the media, but that this was not the case. He said the media would not cover Kodwa "in his kitchen", intimating that the ANC had no programme of its own to cover.
Malema could have been responding to a submission by the ANC to the commission of inquiry into political interference at the SABC, that it should get more coverage because it has the majority of the vote.
According to News24, Kodwa told the inquiry on July 2 that coverage of political parties should be proportionate to their share of the vote, and that this should follow the model of Parliament where parties are granted speaking time based on the percentage of votes they have received.
He reportedly said, "People of South Africa in a constitutional democracy have expressed their preference. The ANC enjoys 62 percent, how that gets carried out in terms of editorial news is something, one way or another it must show... We are going to elections, we are not a 6 percent [party]." The EFF got 6 percent of the vote during the 2014 general elections.
Kodwa reportedly said that "the issue of equity does not mean we are all equal opportunity, that's why political parties are not given equal time".
The commission is headed by veteran journalist Joe Thloloe.
The ANC also voiced concerns about the SABC conflating party and state, saying "ministers don't speak on behalf of the ANC".
According to TimesLive, he said: "We don't think the minister must call a journalist and say: 'I instruct you' ... the independence means you start by employing people that are qualified."
"People who are not qualified are the name droppers who will say: 'I'm here as a deployee of Luthuli House.' We don't deploy people in the management of the SABC."
Kodwa said this amounted to ensuring balanced reporting at the public broadcaster.
According to Eyewitness News (EWN), he said: "Balanced reporting is considered as a very important ethic in journalism... The ANC deals with issues of conflation between the party and state, the ANC as the governing party where the ministers are made to be as though they're the spokesperson of the ANC."
His comment had Twitter in stitches.