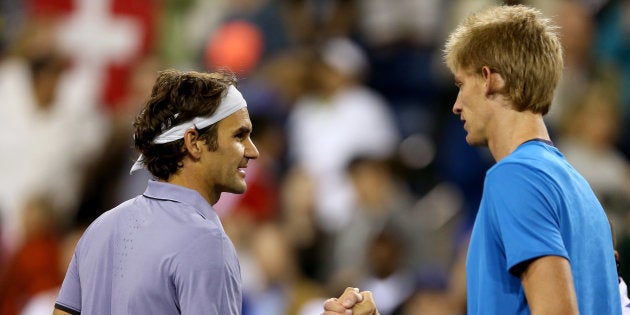 South African tennis player Kevin Anderson made history on Monday when became the first South African since Wayne Ferreira in 1994 to advance to the quarter-finals in a Wimbledon tournament after beating Gael Monfils of France.
He will now face the eight-time Wimbledon champion Roger Federer in the quarter-finals.
This match is not only big because of Anderson, but it should also be noted that there is a South African connection between the two tennis players because Federe's mother was born here.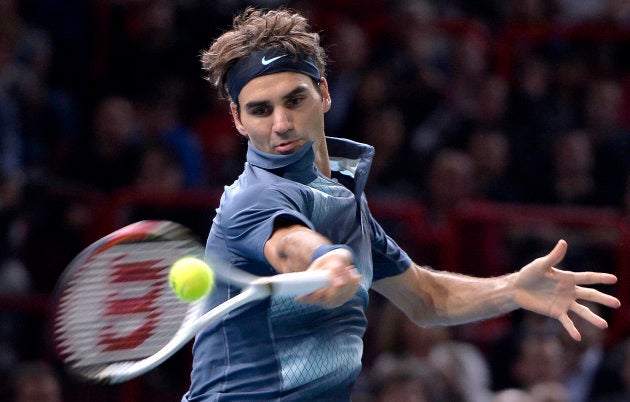 Lynette Federer, who is Roger's mom was born in Kempton Park in Johannesburg and her son has gone on to be one of tennis's best players in the modern era.
South Africa should be very proud of the fact that there are two South African connections in the quarter-finals. Babara Anderson
HuffPost asked Kevin Anderson's mother Barbara — who is in London — about her son's chances against "half-compatriot" Roger.
"We are really thrilled about Kevin reaching the Wimbledon quarter-finals because he has worked so hard all these years and is finally reaching his dreams. Reaching the quarter-finals has been his first goal, which has been achieved. And it happened on a court where he has had very close matches before and finally he was able to break the curse and win the match."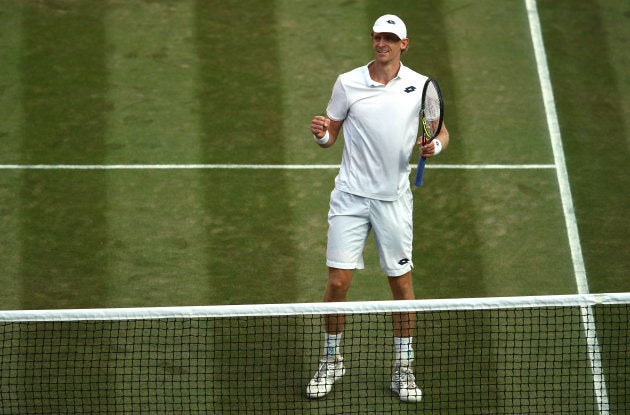 "My husband, who is in South Africa, was following with great interest and really delighted at the outcome. He always said to Kevin that he has the game to go the distance. That was his belief from when Kevin was really young and so far, it's coming to fruition. We are all really delighted.
"No matter who he plays, everything is the same. Kevin knows to play the ball and not be too concerned who is on the other side of the net. Obviously, it being Roger Federer, it will be in his mind and he will just give it everything he's got. It's just such an honour sharing the court with such a wonderful icon of tennis."
Barbara also went on to say that South Africa should be proud of the fact that this match has a SA connection.
"South Africa should be very proud of the fact that there are two South African connections in the quarter-finals. Roger's path was a little different to Kevin's as Kevin was in South Africa up until the age of 18. But certainly for South Africa, there should be added interest."
Federer and Anderson have clashed on four occasions and the former has won all four of those encounters.