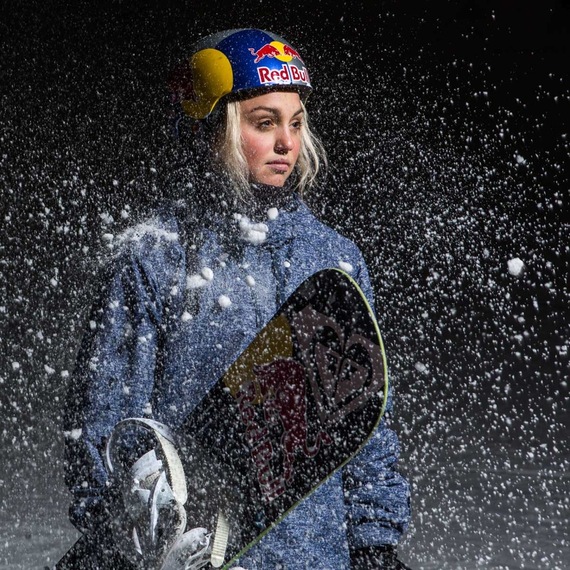 OutdoorBuzz is always keen to champion inspirational men and women taking part in outdoor adventure sports.
We spoke to pro snowboarder Aimee Fuller, one of Team GB's brightest medal hopes in the 2014 Winter Games, competing in slopestyle, as she boarded the flight to Russia. She's just made it through to the semi-finals.
After three years living in the US - are GB riders at a disadvantage due to lack of opportunity?
We have great facilities in the UK, producing some of the world's best rail riders. None of the top riders train at their home resorts, most pro riders head to the big resorts in CO. I think it's all about getting out there and making the most of whatever opportunity you have - if it's the dry slope or a snow dome and then explore by going on a season once you have got to grips with it on the UK slopes, it really is perfect for getting a good feeling.
Tell us about your training schedule?
The last 8 weeks have been insane, I travel so much. I haven't been home other than for one day before flying to Russia yesterday for the Olympics. It has been America, Canada, America, Canada, America - so a lot of travelling and time away from home, but it's so worth it for this unique lifestyle and opportunity. I love what I do and can't wait to explore with my snowboarding more countries and cool places.
When did you know you had the talent to become an Olympian?
I started snowboarding as a hobby and purely for fun. Two years ago, Slopestyle snowboarding became an Olympic discipline - until then it was never an option! Crazy, I am now on my way to my first Olympics.
What are you looking forward to in Sochi?
Just soaking up the atmosphere and competing with some of my best buddies on the world stage. Hopefully we can inspire more people to get stuck into snowboarding, people are going to enjoy watching it for sure!
Are you dreading anything about the experience?
Not really! I am so excited to meet the rest of the GB team and cheer them on once we finish our event.
Hopes and expectations?
I want to go there and land the best run I possible can. If I can go there and do this, I will leave a happy chap!
Do you feel any added pressure being billed as a medal hope?
No I am just going to go there and do my thing, enjoy the experience, and sure, why not, a medal would be a bonus! ha.
What does it means for the sport that slopestyle is in the Olympics?
It's going to be insane for our sport, it's exciting to watch, so I think it's going to drum up some interest. Hopefully we can inspire people like I was inspired by watching London 2012.
What can't you be without when travelling to a competition like this?
My lucky socks
Any superstitions before big competitions?
A few, I always sleep in my comp bib the night before! haha
Any nerves?
I wouldn't say anything in particular, no, I work quite well under pressure so I just try to embrace the nerves and turn them into positive energy.
You're one of the only women to have mastered the double back flip - how long did it take you to perfect? Anything on your list to master?
There are a few things I am working on under the radar, we will see, I am not claiming anything yet! But yes the double backflip is a crazy trick and it's just the best feeling when you land it, I was really fortunate to get on the air bag to try it first and then move it over to a jump in a reduced risk environment.
What's next?
Keep shredding, having fun and explore the filming route, getting out in the back country and progressing my own riding.
Photo credit: Nathan Gallagher: Follow Aimee on Twitter @aimee_fuller or for the full interview or more snowboarding and Winter Olympics, go to outdoorbuzz.net