It took 25 months of research, three different factories, two specialised food research centres, and four grants from Santander, York University and the British government to fully launch. Yet the Thuillier brothers, Charlie and Harry, are now leading one of the UK's fastest growing healthy food startups.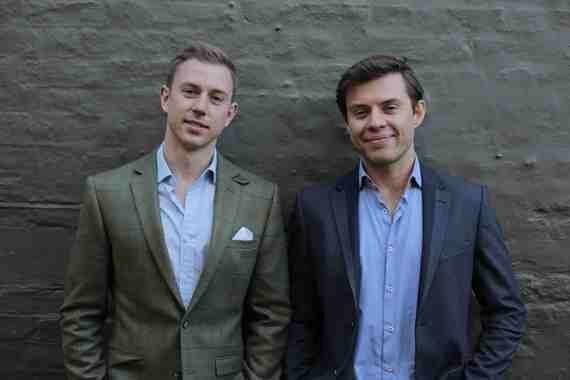 Oppo is guilt-free luxury ice cream which replaces cream and sugar with virgin coconut oil and stevia leaf (a sweet and natural ingredient) and contains fewer calories than an apple per portion (two scoops).
After launching into 117 Waitrose stores and on Ocado.com in October 2014, their recent crowdfunding campaign on Seedrs reached its £100,000 target on the morning it went public in a matter of minutes.
Looking back, they share the four most important insights from their journey so far.
1. See opportunity where others see challenges.
"You need to be enormously positive, see opportunities where others see challenges and reward where others see risk. Starting a business is an inevitably tough journey so you need to focus relentlessly on the end goal," says Charlie.
After almost a year of working his graduate job at Diageo, at 23 years old, Charlie left in order to found Oppo. He pitched up on Harry's sofa which became Charlie's home for the next nine months and then sofa-surfed around friends flats for a further four months.
In December 2012 Charlie approached seven brand agencies without a product.
"It was a chicken-and-egg situation where I needed the branding to get the factory and needed the factory to get the product," he said. Still, he managed to convince four branding agencies to get involved and one factory.
To take on the established names, Charlie says, "It's fundamental to think and be different. Remember who you are and act like David rather than Goliath. As a challenger disrupting a flooded market there's no choice but to be innovative."
2. Wait to partner with the right person.
"It is fundamental that you do business with someone you can trust and there is no one that you can trust more than your brother," says Harry. "We understand one another's strengths and weaknesses and know each other inside out so we can use that to our advantage."
In May 2014, Harry made the decision to step back from Oppo to concentrate on his career as Head of Marketing for a joint venture between Google and Home Learning College. It took a bump on the head for Harry to realise that he wanted to work for Oppo full-time.
While kitesurfing off the south coast of England in summer 2014, Harry went too close to the shore - a gust pulling him out the water and landing him face-first into the end of a moored boat which he was then pulled under. Charlie was nearby and helped pull him out and onto the beach. Harry was unconscious for three minutes and had suspected spinal injuries.
As a result Harry could not work for two weeks. This allowed him the space and time to think and it was then that he realised he wanted to pursue the Oppo opportunity: "I wanted to be in control of my own destiny and felt that Oppo would give me the chance to do this."
"We have always been incredibly close so it is a fantastic chance to work with your best friend and when we do disagree we are able to resolve this quickly and move on, not holding any grudges. Being able to make decisions efficiently is fundamental," says Charlie.
The brothers want to build a beacon business ("one that people want to work with and for"). Harry elaborated that they want Oppo to be "a business that our customers love and want to be affiliated with and that employees really care about."
3. Never try to predict where the best opportunities will strike.
The very idea for the product came up somewhat accidentally, when the two brothers were traveling 1000 km along the Brazilian coast using kites. During this record-breaking expedition, they ran out of food, Charlie lost 8kg in 2 weeks, and kind locals showed them the wild super-foods they could eat and all the different ways to use coconuts.
This led to a love for using natural ingredients to make indulgent foods healthy. With Oppo, the brothers achieved this through "super-premium ingredients combined with a complex manufacturing process."
A similar serendipitous twist sorted out their funding opportunity too.
"We rejected an offer from a venture capitalist firm and opted for crowdfunding instead because we really wanted to give both our customers and consumers the chance to own a part of this exciting new healthy ice cream," said Harry.
Charlie met the CEO of crowdfunding platform Seedrs in the cafe under his flat by pure coincidence. Charlie was giving out free ice cream in return for feedback and they both got talking.
4. Stay hungry for mentors and advice.
Since both brothers are in their twenties, they recognise the importance of seeking counsel from their elders.
"These people are absolute gold-dust and have been fundamental throughout our journey to date," says Charlie.
"Startups can easily get caught up in the buzz and excitement," Harry adds. "Mentors act as a checks and balances mechanism which is a crucial component in any company."
Following the crowdfunding, Oppo has started to expand and grow the team. Charlie acknowledges that this is one of the most exciting and challenging times for a new business.
"It is important to know what you're good at and hire for everything else," he explains. "It's fundamental to recognise your personal strengths and weaknesses. Only at that point can you hire the right team to complement your skill set."