I see you at the supermarket, shuffling past the loud display of cards, balloons, flowers and chocolates. Head turned the other way, with the threat of tears in your eyes. I know how heavy you feel as you rush past the pastel offerings until you reach the relief of a friendlier aisle. I feel it too.
Celebrations of any type are difficult when you've lost someone you loved. The empty space around the table at Christmas, the absence of a birthday cake, a wedding hat which was never worn and a new baby who misses out on one cuddle. It seems as though you should get used to it, but you never will.
I'm approaching my 12th Mother's Day without my mum. I am a mother myself now and have been for the past six Mother's Days. I had thought this would make the day more bearable but instead it adds a complicated and bittersweet element to it. Receiving cards and flowers is joyful but not enough to compensate for not being able to give them.
The last Mother's Day I spent with my mum was in 2004 and the sad fact is that I don't remember it at all. I have no recollection of where we went, what we talked about and what I gave her. I've picked through so many memories over the past 12 years but that's one I just can't reclaim, however hard I try.
I feel ashamed of the amount of years I approached this special day in a last-minute fashion, grabbing some petrol station flowers and a card in the morning alongside the other forgetful husbands, sons and daughters. If my mum were here this Sunday she would get the full works. But 'ifs' don't float in the ocean of regret.
If, like me, you find Mother's Day and its run up a cruel and difficult time please know that I understand. I'm with you. Yet, I don't want to resent Mother's Day anymore - after all why should everyone else miss out just because my mum is gone? But it's easier said than done. I'm sure you feel the same.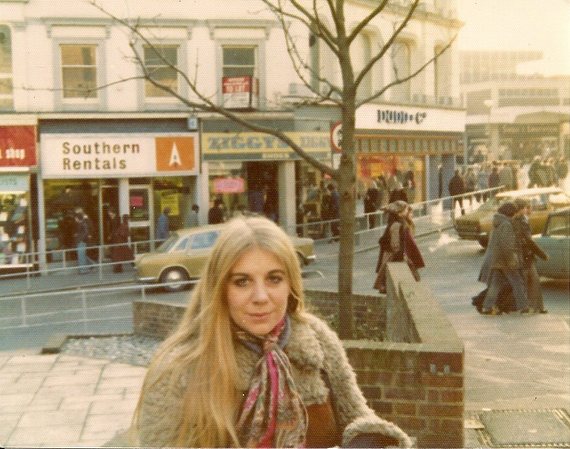 I'm not sure what's changed this year, but somewhere among the Mother's Day adverts and shop displays I made the decision to stop pretending to ignore it. For the first time in 12 years, I'm going to let it in.
This year I'm going to buy her a bunch of flowers, the mixture of daffodils and tulips she loved so much. I can see them on her kitchen table now. I'll display them in one of her many vases, taking comfort from the memory of how happy tending to plants and flowers made her. And I'll buy her a bunch every month until next mother's day - one bouquet for each of the years we have missed.
I'm also going to buy her a card. I miss talking to her, hearing her voice and listening to her advice. After she died, I had thought that she would talk to me in my dreams but those conversations never came. Perhaps I need to initiate them. Perhaps by writing, the form of communication I'm most comfortable with, I'll be able to really hear her again. This Mother's Day I'm going to take out the plug I've placed in my heart. I may have thought it was helping but it hasn't.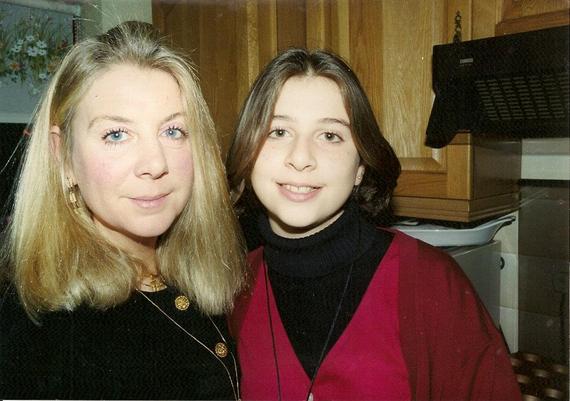 If you're a mum without your mum then you will know how difficult parenting your own children is without her presence. Her lack of involvement in my kids' lives blasts out like a foghorn. Only I can hear it though.
My own grandma died before I was born and I remember my mum talking about her and showing me pictures. I could tell how much my mum loved her and I really wanted to feel it too, buy to me she was just an abstract person in a black and white photo. My mum always used to say, 'she would have loved you so much'. Now I find myself saying the same to my kids with a heavy heart. I named my daughter after her and talk about her often, but is it enough for them to see her in colour? This Mother's Day I will make a super human effort to recreate her for them. I'll let them smell her perfume, play them some old movie clips and show them her diary and the contents of her jewellery box.
I repeat her words to my children often but I often neglect to tell them where my expressions originate from. When memories are all that are left, they need to be shared in high definition and with an assault on all the senses.
Dear mum with no mum this Mother's Day, please don't block it out anymore. You deserve to celebrate as much as anyone else - more so perhaps. It's time to stop begrudging the celebration and embrace it instead. There will be many more Mother's Days to follow and unfortunately none will bring the gift we really want. Next time you find yourself in a supermarket, by the display of gifts and cards - pause there for a while. Buy the card, select the chocolates, pick the flowers and join in with the day.
Aimee Foster is the co-founder of mum friendship website Mum Amie, where she also blogs about parenting, baby loss and well being. You can also find her on Facebook and Twitter.