In motherhood, I fail often. Sometimes I shout more than I should, I may cry, burn dinner or not even find the time to cook a proper dinner at all. Some days I'm distracted, the laundry baskets are overflowing and at times the kids watch too much TV. Occasionally I just want to run and hide.
The constant guilt and feelings of failure have been circulating within me for over six years. It's the longest time I've consistently failed at anything without giving up. Don't get me wrong, there are many more successes than failures involved in my motherhood journey. However, it's human nature to dwell on the negative aspects of life instead of appreciating all that is going well.
And then there's comparison. At times, I look at all the parenting going on around me and feel entirely inferior in my abilities. Am I doing enough? Am I doing too much? Should I be doing what she's doing?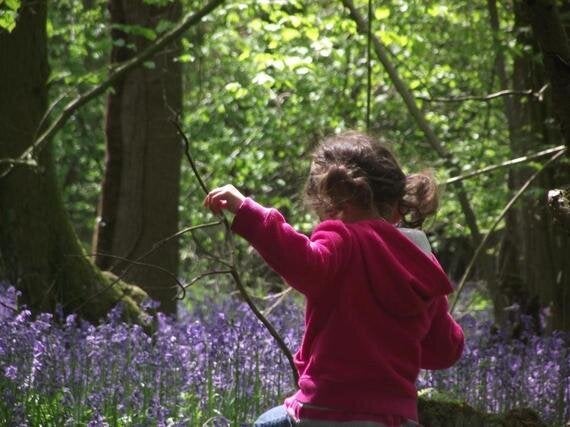 My favourite author, Liz Gilbert, had seven years of rejection letters when she started writing until her first piece was accepted by an editor. She must love writing as much as I love my kids. My point is that when you truly love something, you accept the failures with as much grace as you can muster; you just lean in and carry on.
I can take the difficulties of motherhood - the exhaustion, the exasperation, the stress, the emotional strain. As my husband once said, 'the joys far outweigh the misery of it all'. He was absolutely right. Parts of parenting can be pretty miserable but the happiness, love and fun my children bring far outweigh that.
I can accept my failures because I love motherhood and my children more than I love myself. It's the longest 'job' I've ever had and the toughest and most rewarding one at that.
Failure brings the most unbearable and difficult emotions to the surface - fear, self-loathing and jealousy of those who we perceive as having succeeded. Giving up often feels like the best option because dealing with persistent failure is too painful and difficult. Success demands patience, something that doesn't come naturally to me.
Motherhood has taught me to be patient. I'm not sure that anything or anyone besides motherhood could have achieved that. I'm not patient all the time (because I'm not a machine) but when I look back, I can see that I have come on leaps and bounds. I don't recognise the person I used to be before I was a mother.
Motherhood has taught me to manage the fear and self-criticism that comes with failure. I have learned the art of perseverance - another quality I was lacking in before.
Failure bites and it stings. Every mother can recognise those feelings as they parent their children. As we learn how to parent, mistakes are inevitable. But we soldier on, guided by the unconditional love that nurtures us daily. At times I berate myself for actions I did or didn't take. I'm scared that I am not handling the enormous responsibility of ensuring my children become well-adjusted and happy adults.
The worry, guilt and fear can be paralysing. And yet the minute soft, chubby arms are flung around my neck and I hear the words, 'I love you mama' I feel invincible. I feel worthy. When I see those little faces light up with happiness, I know that I'm doing a good job. I remind myself that they are happy, healthy and safe. There is nothing more I could ever wish for them.
I started to wonder what would happen if I extended that feeling of invincibility and worthiness to the other areas of my life. Just imagine what else I could achieve if I found a way to do that.
If I hadn't given up ice skating when I was younger because I didn't believe I was good enough, I could excel at it now. If I'd carried on learning French and German instead of letting lack of confidence stop me, I could be fluent now. There are so many hobbies and pursuits I have abandoned because of fear, lack of confidence and a feeling of unworthiness. Fear of failure has sometimes been enough to prevent me from even trying.
Motherhood has given me the confidence to swallow up failure and carry on. It has showed me that you can fail at something and still succeed. In fact, I now understand that in order to succeed at anything you also have to fail. Motherhood is a journey, not an outcome and success and failure are integral parts of that journey. Of any journey.
Armed with this knowledge, I have changed my attitude towards failure in other areas of my life. I have persevered with two pastimes I really love - writing and running my website. Both lead to continual failures and knock-backs. Instead of letting fear and dejection bully me, I dig my heels in and carry on. Motherhood has taught me how to do that. I have also learned to notice and be grateful for all of my successes, which can all too often be overshadowed by a single failure.
There is a quote I regularly see floating around the internet, 'what could you do if you knew you wouldn't fail?' I think a more appropriate statement is, 'what could you do if you failed, tried again, failed again and persevered?' Keep failing, keep winning and just keep going - in motherhood, in life and in everything you love.
And as for the comparison habit, I recently came across a quote by Theodore Roosevelt that is helping me to knock that on the head. 'Comparison is the thief of joy'.