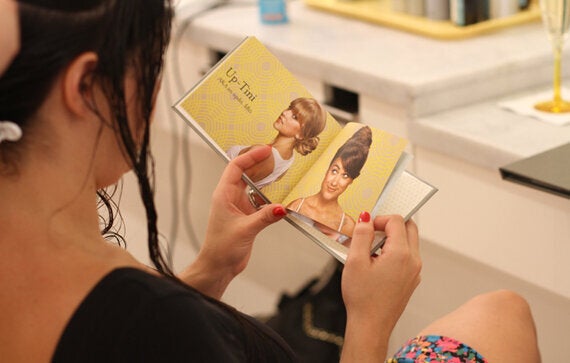 Angelenos may not be known for fashion forward style, but they are at the forefront when it comes to getting fabulous hair, perfect skin and beautiful nails. Here's a guide on where to get that L.A look.
DryBar Sunset Plaza, 8595 Sunset Boulevard, West Hollywood
The hair-salon that will blow-dry your hair in one of a multitude of styles in just an hour. DryBar specialise in 'blow-outs', so if you're looking to get a haircut, this is not the place. But if you're off to a party, a premiere or a date, are short on time and want perfect hair, DryBar is the destination that'll make your hair shine, literally. The quirky blow-out menu offers a cocktail of styles, from the Straight-up to the Manhattan. Of course, if you're not enticed by the menu, your stylist will be happy to oblige by creating a style of your choice. The venue is chic and pretty and has a laid-back bar vibe; both the reception staff and stylists are friendly and the cocktail mixologist very attentive. DryBar has expanded to 27 locations in the US.
Skin Laundry8789 Beverly Blvd, West Hollywood
Angelenos swear by the Skin Laundry skin care concept, the express treatment that uses laser technology to tighten and tone the skin - a simple idea of "Healthy Skin with No Down Time." Skin Laundry has 3 locations in California.
Red Carpet Facial at The Beverly Hilton9876 Wilshire Boulevard, Beverly Hills, CA
An 80-minute revolutionary face contouring treatment, using nature inspired products by Babor, delivering immediately visible results. The experience begins with a treatment for your back; exfoliation, aromatherapy massage and hot stone massage, ending in a luxurious customised facial for flawless looking skin.
Organic Manicure at Alchemie Spa2021 Main St, Suite B
Think beautiful nail polishes free of DBA, Tolueme, Formaldehyde, Paraben, Phalate and No Animals testing. A classic treatment includes Soak, cut, file, shape, cuticle care, massage, polish.