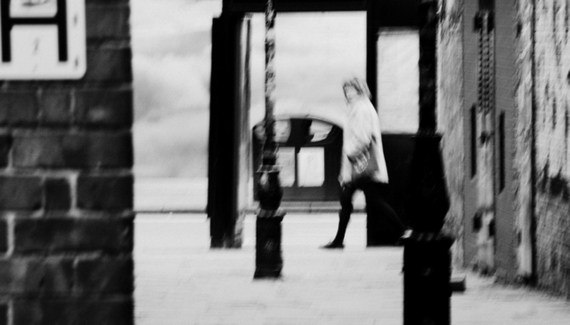 Photo courtesy of Ales Zivkovic
Technology has advanced in 2016. Nothing new and interesting about that. It does so every year. 2016 was significant in everything from genetic engineering to machine learning to productivity tools that enriched our lives.
In general, the people of UK have more money and employment is higher. Considering financial aspects of our lives, the quality of life increased.
But if the meaning and purpose of life is to be well off and happy--and it is for so many people out there--why is mental health not following this trend? Why are we more depressed in 2016 despite having more productivity and social interaction tools than ever before? Why are we more anxious this year even though we are earning more money than the year before? Why is the trend pretty much going down for the past 5 years--at least according to search statistics?
Statistics on mental health is relatively scarce and at most very subjective in its nature--at least compared to other health-related topics. But online search trends can be very revealing. Just a quick analysis of what people were searching for reveals an increase in mental health issues. And not only is there a growing trend in 2016, but constant growth for the past five years.
In general, conducting just a simple research using Google Trends, indicates that depression and anxiety show up as two of the highest ranking mental health searches and that searches for anxiety have increased 18% in 2016 compared to 2015, with an astonishing 96% increase over the period of last 5 years.
And if you are thinking UK is nothing special in this, let me tell you it is. UK mental health search growth outperforms the global numbers significantly--for depression and anxiety the growth is almost twofold in the UK compared to the rest of the world. You can find a more comprehensive analysis in Depression and Therapy Search Growth in the UK.
And there are also other mental health conditions that have seen a sharp rise in the last five years in the UK. Searches for stress increased by 18%, bipolar 14%, panic attacks rose 30%, social anxiety 49%, burnout 19%, and relationship counselling by as much as 58%.
And it's not just Google Trends that is telling us this sad story. National well-being report carried out by Office of National Statistics also indicates an improvement in some of the quality of life criteria, such as personal finances and the economy, but indicates deterioration when it comes to depression and anxiety.
I am sure other therapists would be able to support these numbers just by their general trend with clients they see in therapy. At the end of the day, what my clients and patients were presenting to me lately got me to look into this a bit more empirically.
So, what is this telling us? A lot more than we are sometimes willing to admit to ourselves, I would say. Mental health wellbeing does not increase with the quality of life. For one, the quality of life as a measure is often erroneous, given it takes into account predominantly economic and financial criteria. Secondly, the increase of financial and economic wellbeing will often result in meeting other human needs less. Along with strong social pressure for performance and status, this makes a fertile ground for mental health problems, such as depression and anxiety.
The question hence remains what is the quality of life measure each one of us wants to live by.
To find out more about me visit aleszivkovic.com