It's been frustrating hardcore academics for decades, but popular history is on the rise and it's here to stay. Best of all, it's making a real difference.
Simply defined, popular history is just that, 'popular.' By targeting a mass audience, often as a commercial enterprise, it tends to be entertainment-orientated and thus lacks much of the theoretical and historiographical obsession that characterises academic history. It is history from the point of view of a consumer and if used effectively can be extremely powerful in generating contemporaneous change.
Though examples of popular history range from magazines such as History Today right through to the work of the National Trust, it is the film industry that has recently encapsulated the imaginations of thousands of ordinary people.
It's rare for a piece of entertainment to inspire as much change as 'Philomena', the emotional story of an Irish woman's 50-year search for the son she was forced to give up for adoption. Based on the non-fiction book 'The Lost Child of Philomena Lee' by journalist Martin Sixsmith, the film won best adapted screenplay at the Baftas and has been nominated for four Oscars, including best picture. Yet despite its success as a piece of entertainment boasting a star-studded cast, including the likes of Steve Coogan and Dame Judi Dench, it's the film's historical context that's got people talking.
In fact, in his acceptance speech at the Baftas, Coogan praised the "real Philomena Lee", adding that "her story has been told... she has been heard but there are 60,000 other women who have yet to trace their children, and their story isn't over".
Quite right. The film has demonstrated the remarkable potential popular history can have. It has reaffirmed old burns in recent Irish history, questioning the state's policy of taking children away from unmarried mothers during the 1950s and 1960s, when pressure from the influential Archbishop John Charles McQuaid and the Catholic Church led to increasing social disapproval towards those who became pregnant outside marriage. This pressure manifested itself into the sending of pregnant women to mother-and-baby homes run by religious institutions, with children subsequently being taken into care.
In defence of this policy in 1974 the then justice minister, Paddy Cooney, at the first Irish Adoption Workers' Conference insisted "we are all agreed that the consensus opinion in our society is to the effect that adoption is better for the illegitimate baby than to be cared for by its mother." Was he right? Statistically speaking, yes. In 1967 adoption rates among unmarried mothers peaked at an astounding 97% and did not fall below 60% at any point between 1962 and 1974.
Yet the reaction since the film's release tells a very different story. 'Philomena' has not only raised concerns over the actions of both the Irish state and the church during this period, but has encouraged Philomena Lee, the lady upon whom the film is based, to launch a campaign to help reunite families separated by these adoption policies. Mrs Lee has called for the release of more than 60,000 adoption files held by the Irish State, churches and private agencies, which contain crucial information on the identities of parents and children affected by adoption. 'The Philomena Project' has enjoyed high profile support from Irish President Michael D Higgins and the Adoption Rights Alliance, whose mission statement is "to campaign for equal human and civil rights for those affected by Ireland's closed, secret adoption system."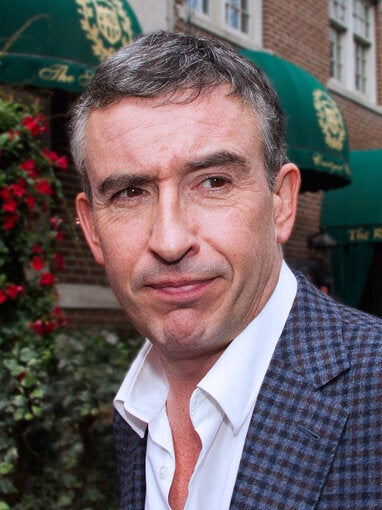 The campaign has the firm backing of actor Steve Coogan
Speaking about her campaign, launched last month, Mrs Lee said: "It is my hope that this effort will help us find solutions that ensure every mother and child who wants to be reunited are able to come together once again."
Since the film's release, Ireland's Adoption Authority has seen a roughly 200% increase in people applying to join the National Adoption Contact Preference Register, whilst the Adoption Rights Alliance has reported a threefold increase since the film's release in calls from children who were adopted. Many of these inquiries specifically state that they have been prompted to get in touch after seeing the movie and/or being inspired by the increasing media coverage since the film's release last November. And it is precisely this which showcases the powerful potential of popular history in making a real difference to thousands of people.
The problem is that current Irish policy does not allow 'adoptees' and natural parents access to copies of material held in their files. By comparison, such rights have been granted in Scotland since 1930, and in England and Wales since 1976, for anyone aged 18 and over.
So far the Irish Government has not enacted legislation allowing the 60,000-plus adoption files to be made available to those seeking their natural mother or child. It points to the Supreme Court's ruling that a birth mother has a Constitutional right to privacy, but has conceded that new tracing and information legislation is forthcoming.
At the very least it's a start. And one which highlights the power of popular history.
Related