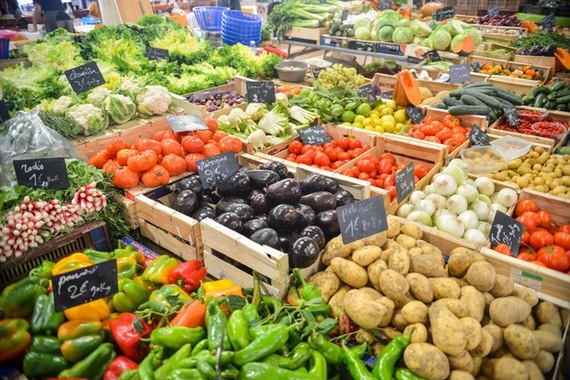 Photo Credit: Pexel
Food Waste Awareness Month
For How To Eat For Less, April is food waste awareness month. Food waste isn't just a third world problem, food waste is a worldwide issue. It always has been and it will continue to be so until we wake up and realise that if we want to be able to feed our planet's ever burgeoning population (estimated to exceed 9 billion by 2015), then we need to tackle food waste head on. I remember as a child constantly being told by my mother that I couldn't get down from the table until I had finished what was on my plate, that I wasn't to waste the food I had because there were starving children in Africa who weren't as fortunate as me and didn't have any food, let alone food to waste. As a small tot that didn't resonate with me at all, I just wanted to go and do something else. I also remember my grandmother not letting me have my pudding (homemade chocolate mousse in case you're wondering) until I had finished my cauliflower cheese (a dish which to this day still makes my blood run cold and my stomach turn), but I'll save that story for the psychiatrist....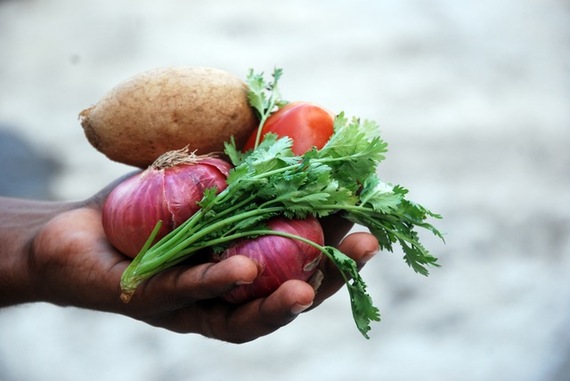 Photo Credit: Pexel
Learning to Love Food Waste
Having said that, my mother is a fabulous cook and a keen advocate of never letting food go to waste, she recycles leftover meals, she composts all her peelings and she freezes any excess. She taught me that leftovers can be given a new lease of life - bolognese sauce for one can be transformed into a baked potato topper for two with the simple addition of a tin of baked beans, or stripping the Christmas turkey to make Christmas curry (sprouts and all). When she's feeling particularly virtuous and thrifty there isn't anything she won't pop into the stock pot and whizz up to make soup. But it's her food freezing that I particularly admire; she always has a well stocked freezer full of food: a result of batch cooking, or simply leftover solo portions, which if not eaten the next day, get saved for the future, vegetables and all. She also eats seasonally, growing her own fruit and vegetables and eating what is available, not demanding strawberries in mid-December. I envy her lifestyle and her commitment to her values, I covet her retirement and although unable to copy her wholly at present (a first floor shoebox of a flat puts paid to any such day dreams of home grown veg, or a large freezer) I try to follow her lead as best I can: minimising food waste as much as possible, freezing anything close to its use by date, and implementing a simple cupboard stock rotation.
So when I was invited to contribute to an original project that was aimed at showing people how to eat for less, I jumped at the chance. The fabulous Hibi Racs was taking a new approach to showing people how to maintain a healthy diet, even when on a very tight budget. She wasn't interested in targeting a cash rich, time poor audience who can already cook and are looking for a new recipe, she was wanting to communicate with the novice cooks, those people looking for easy to follow advice to improve their shopping habits, cooking practices and eating habits, whilst typically sticking to a tight food budget. She wanted to encourage people to take baby steps, to make tiny but sustainable changes, and I wanted to be involved in her project.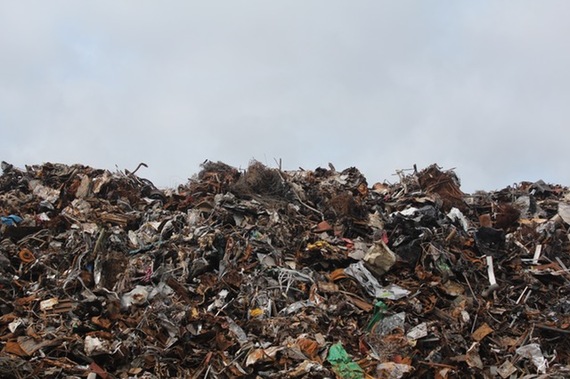 Photo Credit: Pexel
How To Eat For Less
How does How To Eat For Less tie in with food waste? Well the website doesn't just share easy to follow recipes, based on store cupboard essentials, that is just a tiny part of what the organisation is all about. Hibi wants to highlight major issues around food poverty, food waste, sustainability, savvy shopping and of course, healthy eating.
She uses the platform to draw awareness to similar food charities: other people who are tackling food waste, food poverty and helping the homeless. How To Eat For Less is a registered Community Interest Company (C.I.C.) which means all of its profits are poured back into implementing activities which meet the needs of the community. She is currently in conversation with a number of food charities including FoodCycle, The Felix Project and a Food Bank in North London about starting partnerships by providing them with educational resources, information services and campaign support.
Hopefully one day food security won't be the big issue it is, that a way will be found to reduce food waste and eliminate food poverty, but for the time being I am excited to be a part of such a forward thinking project, to help communicate the How To Eat For Less message, whilst continuing to implement it in my own kitchen.
For more information, check out www.howtoeatforless.org.