Malta is the gem of the Mediterranean Sea. This beautiful island country boasts balmy weather, azure waters and a vibrant culture unlike anywhere else.
To describe it to another, simply imagine one of the friendliest places you've ever been, where you'll find the locals always put lifestyle before work and the weather is almost always sunshine.
Not only is Malta famed for its laid back locals and year round good weather, but this cultural hub boasts more historical and cultural significance packed per square metre into its tiny islands than anywhere else in Europe.
From prehistoric temples and hundreds of years old churches, to natural landscapes carved by Mother Nature over thousands of years, whether it's history you want to discover or just the best beaches to relax, you can do it all in Malta.
Here's ten reasons you need to book your trip to this vibrant island country immediately!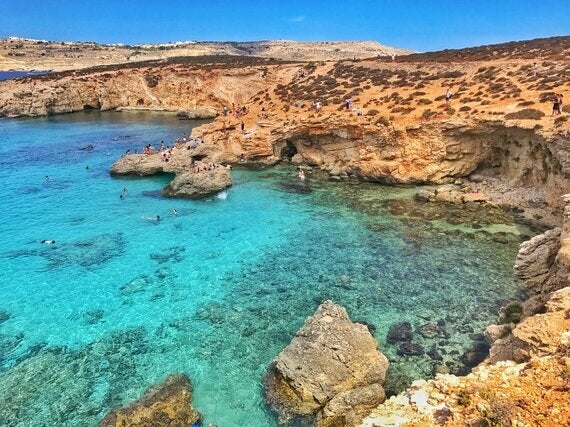 Amazing coastline like The Blue Lagoon on Comino Island is just one of the many reasons you need to travel Malta! Image: @mermaid_tales_adventure
1. The Culture is Incredible
Malta oozes that laid back Mediterranean vibe you'd expect from an island nation.
Its culture derives from the various influences who inhabited and left their mark on Malta throughout the years including the Romans, Arabs and Phoenicians.
A proud and vibrant culture, Malta is a place where you don't need to be anywhere in a hurry.
With a real sense of community there seems to always be something being celebrated in Malta; commonly this means huge street parties with every building brightly decorated and the whole town involved, enjoying a feast that can sometimes last for days.
It's a euphoric atmosphere that's fantastic to be a part of.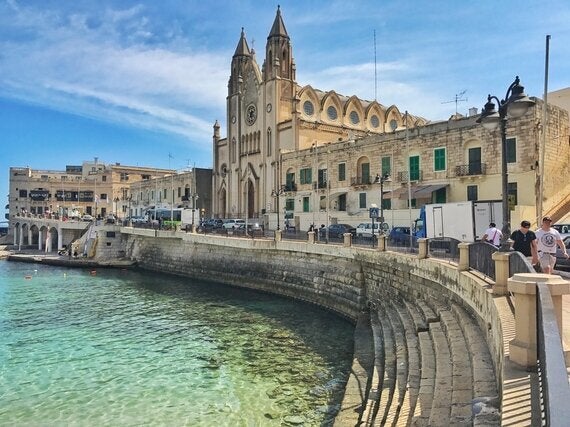 The beautiful cathedral overlooking Spinola Bay, Malta. Image: @mermaid_tales_adventure
2. The Landscape is Beautiful
Famed for its azure blue waters and rocky sandstone cliffs, the landscape in Malta is quite simply put, breathtaking.
Discovering its many tiny secluded bays is an easy way to spend a few days, or hop aboard a boat cruise and sail to all three of the beautiful islands.
Its striking natural landscapes have drawn many Hollywood films and television shows, such as Game of Thrones to the country for backdrops that need to be seen to be believed.

The Blue Lagoon on Comino Island is one of the most spectacular views in all of Malta. Image: @mermaid_tales_adventure
For more UNESCO historical sites of significance per square kilometre than any other country in Europe, the history of Malta is as long as it is interesting.
Malta boasts three amazing World Heritage Listed sites within this tiny country, these include the City of Valletta, the Megalithic Temples (there's seven!) and Hal Safliene Hypogeum.
The Megalithic Temples are prehistoric temples believed to be built between 3600BC and 700BC making them some of the oldest buildings in the world, these are situated on Gozo and have a fantastic accompanying museum with plenty of information about their structure.
Malta is very fortunate to still have so much of its ancient and modern history sites intact, the City of Valletta is not only teeming with historical significance but the city itself it still fully functional as a municipal and cultural hub for the country.
Malta also boasts 359 churches on the main island and an additional 46 on Gozo, built at various stages throughout the last thousand years piecing together varies parts of the county's rich history.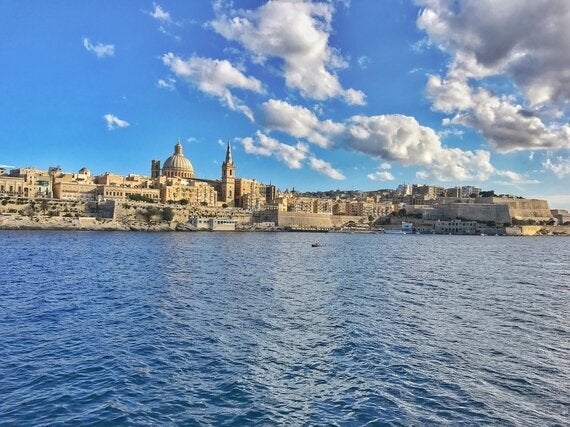 The City of Valletta is a beautiful sight and is one of the UNESCO World Heritage sites that you must visit in Malta. Image: @mermaid_tales_adventure
A typically Mediterranean cuisine, the Maltese diet features highly in fresh caught fish, plenty of homegrown olives, marinated vegetables, slow roasted duck, delicious pasta and an incredible array of pastries!
A few must try local pastries inluce pastisties, which are crunchy fresh pastry pockets oozing with ricotta cheese or peas. Also, honey rings which are a sweet dough cooked with dark honey on the inside!
Roasted duck with various spices is also a Maltese delicacy, along with fresh caught fish such as swordfish and tuna, it's a seafood lovers dream!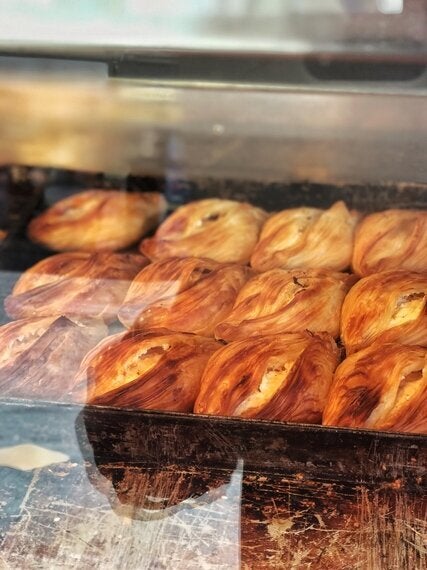 Pastitsies are a local favourite, made from crunchy pastry and ricotta cheese. Image: @mermaid_tales_adventure
5. The Nightlife is Lively
Quickly establishing itself as comparable to any other European nightlife scene such as Croatia or Ibiza, Malta has a very lively bar and nightclub scene.
With a number of beach and poolside clubs it's a the perfect summer destination in Europe if a good time is what you're after.
The Malta club scene in recent years has also attracted some huge name artists playing at local venues including Calvin Harris and Steve Aoki which have graced the stage at various venues throughout Malta, including the famed beach bar club Cafe Del Mar in St Pauls.
6. It Won't Break The Bank
Although certain areas of Malta have been increasing in price in recent years due to an increase in tourism, it still remains one of the cheapest possible island holidays in Europe.
With accommodation available in all types, from backpacker hostels to apartments and hotels, Malta will certainly have something to suit every budget and travel need.
The food is fantastic value for quality with baked goods normally between €.40 for fresh pastries and croissants, to €2 for an enormous slice of pizza. Restaurants also serve delicious fresh local cuisine without the exuberant tourist price tag.
A beer will set you back a measly €1.50 and a locally vintaged wine anywhere between €2 to €5 (for an expensive glass!).
Public transport also runs all over the three islands making getting around easy if you're on a budget, or if you'd prefer to navigate yourself car and scooter hire are also a possibility for a little bit more.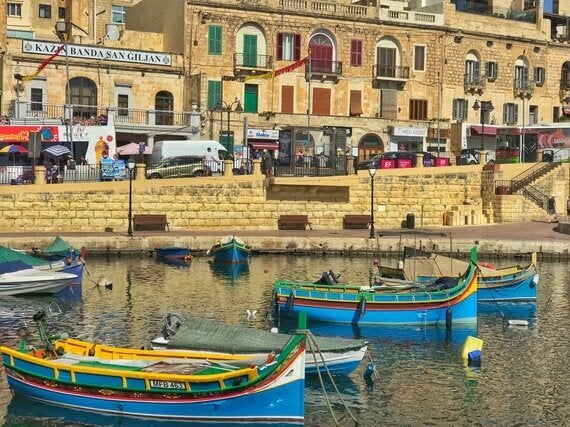 Spinola Bay just outside popular tourist area St Julians has plenty of cafes, bars and restaurants for every budget. Image: @mermaid_tales_adventure
7. The Weather is Always Good
With over 300 sunshine days a year it's easy to see why people love travelling to Malta.
Malta has good weather year round with mild winters and very hot summers reaching up to the 40 degree celsius mark.
If it's a beach holiday you're after, this is the country to do it!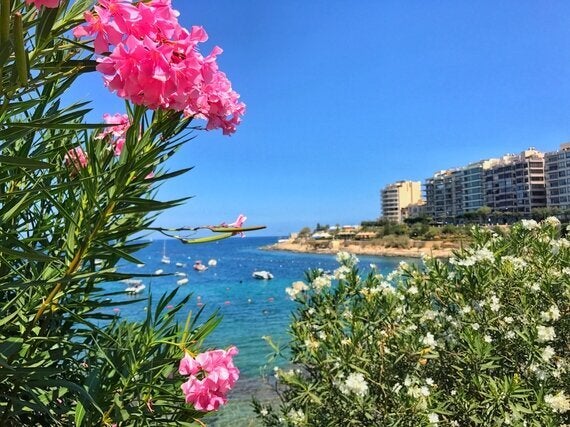 The weather is literally, almost always amazing in Malta. Image: @mermaid_tales_adventure
8. It's Small Enough To See Everything
Consisting of three main islands, Malta is an island nation that packs a lot of amazingness into a tiny landmass!
Due to its size it's easy to see all the best sites in Malta either by public transport, private tours or by self navigating with car or scooter hire.
You'll need at least a week to really get to see everything properly and have time to enjoy it, but it's certainly possible to see all of Malta, Gozo and Comino when travelling to Malta!
9. The Locals Are Super Friendly
Maltese people are famed for their friendliness and easy going nature, this filters through in every way to the atmosphere of the country.
What's more, everyone is completely fluent in English and is more than happy to speak with you in English.
You'll always be greeted with a smile and welcomed to the community when travelling here.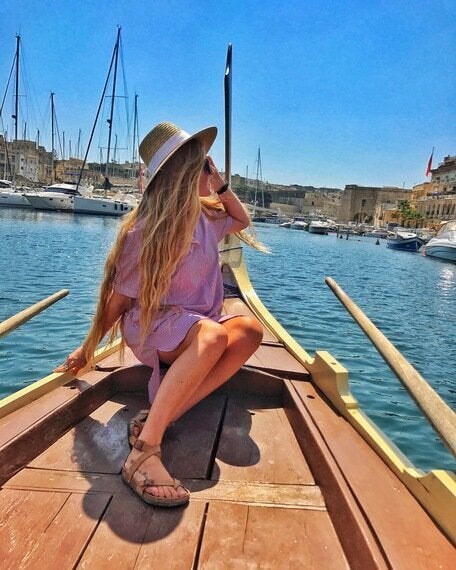 There's so many ways to explore Malta, by boat, bus, private guide and even aerial flights! Image: @mermaid_tales_adventure
Maltese people are literally too friendly to be anything else, making this an extremely safe country to travel especially for solo and female travellers.
With very moderate catholic religious beliefs the Maltese like to 'live and let live', they don't mind what you're wearing, whether you're there to party, relax or explore, as long as you're respectful to the locals they will welcome you with open arms.
There's also quite a high expat culture in Malta mostly consisting of people from Europe such as England, Holland and France.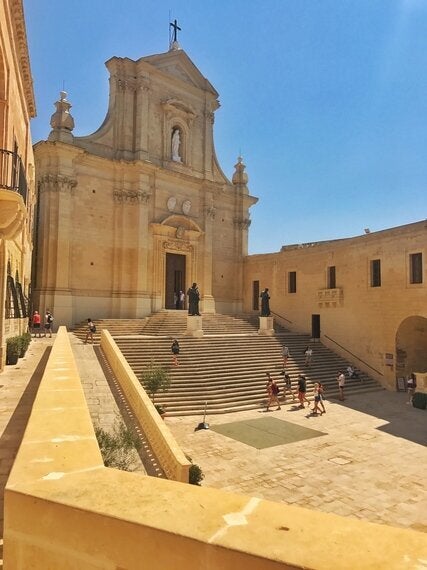 From thousands of years in history to beautiful beaches and a lively nightlife, Malta has something for everyone. Image: @mermaid_tales_adventure