As a former model and photographer, I have trodden the catwalk during London Fashion Week, photographed an editorial shoot for Elle magazine, and was the youngest person to exhibit in the National Portrait Gallery. In 2013, I gave all this up to become an emergency nurse. A career that couldn't be more different from the one that I started in. Polar opposite in fact.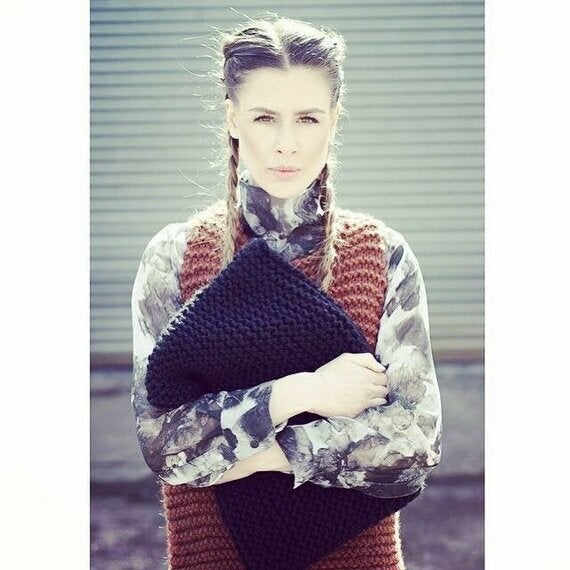 Portraiture was my passion as a photographer - they have a language and rawness of their own. But, as I became more involved in the fashion photography industry, I noticed my creativity and the opportunity to photograph honest portraits was beginning to tire. The fashion world was at times a very channelled space, filled with unrealistic expectations and lacking in opportunities to make a difference. I realised I was feeling less and less in love with my job - I needed something that would mean more.
The turning point for me came when I was commissioned by the National Portrait Gallery to photograph a portrait of an established person who has made a contribution to British culture. My subject was Dame Christine Beasley, a pioneer of the nursing profession: a warm and inspirational person, and having photographed, Dame Beasley, I started photographing more nurses. For me, they embodied such strength that they appear an unbreakable force, but I wanted their portraits to demonstrate the caring, compassionate, empathetic nurse as well.
Though I loved photographing nurses, what soon became clear was that I wanted to move from behind the camera - I wanted to become my subject. So, I hung up my Agent Provocateur uniform, put the camera away and retired my red lipstick, big hair and stilettos - and followed my dream of becoming a nurse.
It was a long and thought out decision, a year of doing some jobs I didn't care much for whilst I made certain nursing was the career I wanted to pursue with both my heart and my head. It's not a decision to be made lightly. It takes a certain type of person to become a nurse; and it takes a certain breed of nurse to work in emergency care. But, from day one, I felt at home.
I had many ups and downs during my nursing degree: it isn't something you can prepare for. All of a sudden you are given serious responsibilities, and you deal in life and death on a daily basis. It's emotional, even for those of us that manage to keep our feelings hidden. Training to be a nurse strips you of everything, bringing you back to the importance of life, and giving you a perspective that you cannot explain. You see loss, love, happiness and grief on a daily basis, you experience patients' anger and frustration, relatives' pain - and you celebrate their relief.
No day is ever the same, no day can be prepared for. It's just a case of doing all you can, the best you can in every moment. And I flourish and thrive in emergency nursing, I love the pace and the unknown. The resuscitation room is where I feel like I give the most, which is all the more surprising given my previous career. From bright lights and hair and make-up, exhibition openings and glossy magazines, to 12.5 hour shifts in my Nike airs and staff nurse uniform
There, in the emergency room, my mind, my compassion, my empathy and my knowledge become my most important assets. Everything I can offer comes from within. Until I started this I didn't know the difference you could make to someone's day, to their life by just your presence, a smile, a hug or a cup of tea, even when there are no words. It has brought perspective to my life and I love being a nurse.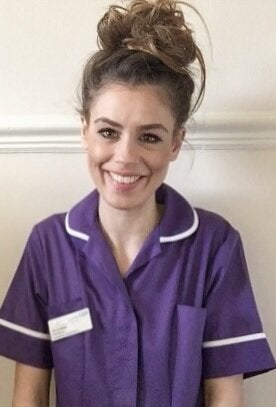 From the very core of my heart I can honestly say I go to work in A&E and feel honoured to be in the position to help and care for people at their most unwell or vulnerable. I feel the knowledge and skills I have learnt as almost treasure-like, it's a wealth of facts that I can use to make a difference, and for me that inspires me to continue to learn and to better my abilities every day.
I'm so glad the RCN are encouraging people to capture this immense profession on camera - as it was doing just that helped me find my path. Nursing fills me with enthusiasm, it makes me feel positive and it gives me a satisfaction no other job has given me before. I love to take photographs and that will always be a part of my life, but I can wholeheartedly say I feel at home being an Emergency Department staff nurse. Nowhere and nothing has ever felt so right.
Ali is supporting the Royal College of Nursing's photography competition, Care on Camera, celebrating 100 years of the RCN. To enter, visit www.rcn100photo.org.uk.