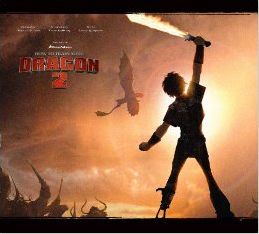 Animated films have come into their own of late, with just as much appeal for children as adults. The first outing of How To Train Your Dragon, based on the original books by Cressida Cowell, made almost half a billion dollars at the box office, so it was a no-brainer that there would be a sequel.
"New technology is a gigantic factor in making an animated film and the new software we used went hand in hand with making this sequel a bigger movie," says Simon Otto, head of character animation, in this new book. "We knew we were the first show taking advantage of the next generation of software. When we set out to make this film, we had some ambitious goals and Premo, our new animation tool, allowed us to add a lot more detail."
Divided into six parts, How To Train Your Dragon 2 gives us a tantalising glimpse into the world of a major Hollywood animation. There are stunning pictures of the different featured landscapes - from frozen wastelands, arctic mountains to lush forests and underwater worlds.
Says Otto: "We wanted to create believable creatures that feel familiar to us, like our own pets but sized up considerably. Our main challenge was how we would make these creatures realistic and believable. We accomplished this by referencing real animals for each dragon and adding a lot more structure and a sense of flesh and bone to each of the body shapes. The uniqueness of our move is that we had the freedom to create a stylized dragon world that had a senses of humour and that could break free from the restraints of a live-action film."
Certainly, the attention to detail is impressive. We see the creation of each individual dragon. Says Otto, "Some dragons look like horned lizards, rhinos, pit bulls, parrots, or walruses, but may have the shell of a beetle or the skin of a snake. We also used the concept of trash cans, motorcycles, and helicopters for style, shape and movement. We came up with personality characteristics and behaviour patterns for all our dragons. We researched all the elements that inspired us and studied them in great detail. Nothing was too far out of the box for us as long a we could relate to it in some way and recognise what it caricatured."
Meanwhile, Paul Valle, head of lighting, reveals how ambitious the scope of the film was. "Keeping to the idea of shooting like a live-action film is really evident. The animators spent a lot of time adding a lot of detail. It's much more cinematic... it's the language of our film, and we freed ourselves to be bolder and this is what is exciting. We are pushing the envelope with a lot of the departments because they spent a lot of time on these images," he says.
Linda Sunshine, the book's editor, goes further. "Movie making is about making magic, and perhaps this is truer for animated movies than for any other kind of film. This is an art form that begins and ends with imagination, which is why it appeals to the kind of artists whose eyes light up at the mention of Vikings and dragons."
For animation fans, as well as fans of the book, this book is a real treat.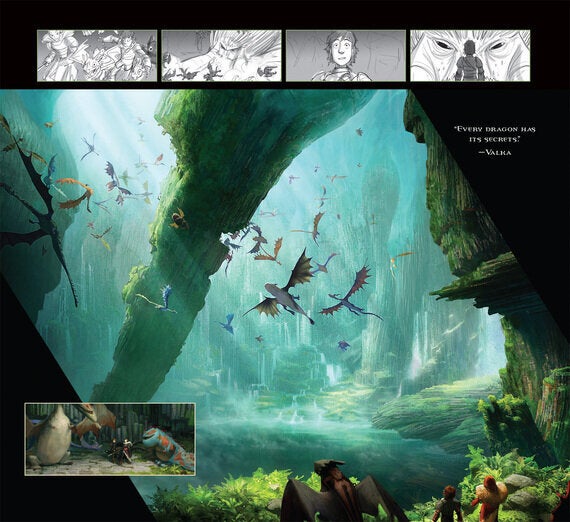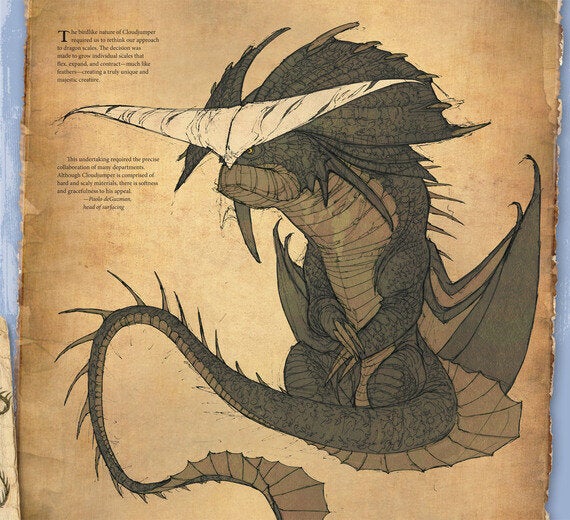 Popular in the Community