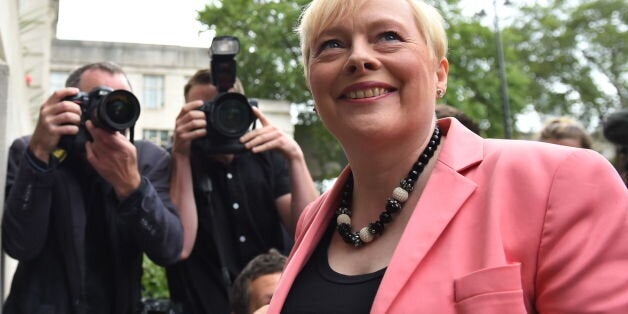 At Wednesday's Labour National Executive Committee meeting I raised a number of concerns about bullying, harassment and intimidation. The NEC had met to discuss our Leadership election, its timetable and process.
There was intense media interest in whether Jeremy Corbyn would automatically be eligible to stand as a candidate. There was a wider context to this meeting of a growing concern about the general atmosphere within the country and sadly even in the Labour Party.
Councillors contact details are publicly available. The home addresses of MPs are also often public knowledge. Female members of the NEC spoke about the abuse we have faced. One NEC member has had her car smashed and bricks thrown through her window. As a public figure she is threatened so often that this seems normal.
The EU Referendum campaign sleep walked into a very scary place. I was stunned when local activist told me that they had received multiple death threats when they ran a street stall one weekend at a local market. Social media has also morphed into something which can be extremely ugly.
Since the EU Referendum the UK has seen a rise in hate crimes. As a nation we have a problem we must confront. Labour has its own problem to confront.
In the 1980s fringe groups sort to gain control of local Labour Party branches. One method of achieving this was deliberately disrupting meetings and bullying and harassing members in order to create such a toxic environment that normal people would decide there were far nicer ways to spend their free time. Similar tactics were employed British National Party when they tried to gain control of local Councils.
Conflict itself is no bad thing. If managed constructively conflict can be positive, preventing group think, driving creativity, stretching and testing ideas. People in political parties must be able to debate ideas, take opposing views and speak openly and freely. In a socialist democratic party, we settle our differences through debate and voting.
There is very a big difference between healthy, comradely disagreements and threatening to rape someone's daughter or threatening to "kick the f*****g s*** out" of someone, or even "Cox" someone you disagree with. If you think this behaviour is acceptable, if you think the ends justify the means, then you do not belong in the Labour Party.
On Wednesday I reminded colleagues that as an NEC we spend a lot of time talking about how to make politics more engaging. We talk about ways to encourage ordinary people to stand for elected office. We discuss how to encourage more women, BAME, disabled, LGBT and working class people to stand to be candidates. But we will utterly fail to persuade ordinary people to become involved in politics if the meetings they attend are so vitriolic and unpleasant.
It extremely disappointing and very, very sad that things have now got so out of hand. It is thoroughly depressing that the behaviour of a thuggish minority has contributed to the NEC decision to suspend local Labour Party meetings.
The NEC and Labour Leadership have put out statement after statement condemning this behaviour when it takes place within our party. This is right. We all condemn this behaviour.
The problem is, words are not enough. It's time for Labour to take strong action against these people. We cannot allow them to continue to bring our politics into disrepute. We must send the strongest message possible that this will not be tolerated. Guilty parties must be kicked out of the Labour Party.
Labour's NEC has a key role to play in ensuring we get our house in order. What message would it send to the public if we are can't stop the bricks being thrown through windows, or the threats to rape or kill our MPs? It's time to take responsibility and end this, before it ends us.
Alice Perry is a Labour councillor for Islington, and Labour NEC representative for local government