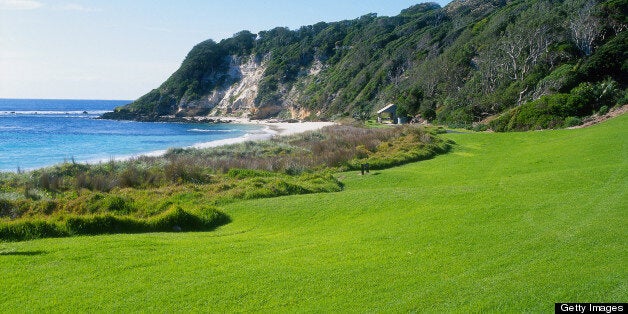 Now that spring has finally sprung, it's not surprising that many of us have started to think about where we'd like to holiday this year. The promise of sun, sea and sand in some exotic location far, far away can be a heady concoction, but what we're actually seeing is a rise in Brits holidaying closer to home, city breaks and 'staycations'.
Last year, Brits made 56.6million visits abroad, a 3% increase on 2011. However, with the economy still fluctuating and money tight, UK travellers are increasingly swapping long-haul flights to far-flung hotspots for European city breaks and tourist favourites nearer to the UK. Recent figures from the Office of National Statistics (ONS) show that travel to the US and other long-haul destinations fell by 5% and 2% respectively last year, while travel to Europe remained buoyant.
The same trends can be seen in the Hotels.com Hotel Price Index. We recently found that Paris overtook New York to become the UK's most popular overseas destination for the first time in 2012, as some Brits made the most of their travel budgets by holidaying closer to home. However, as the ONS figures show, the US and other long-haul destinations still remained a popular choice for many Brits.
In Europe, some of the most popular destinations last year included Dublin, Amsterdam and Rome, helped by lower prices as a result of the Eurozone crisis. Outside the zone, Istanbul is also growing in popularity, even though hotel prices there are on the rise. The Turkish city has proven to be an increasingly fashionable holiday destination for UK travellers in recent years, with daily flights now available from many UK airports and new services being added to meet growing demand. Already this year, Turkish Airlines has announced plans to introduce a daily service from Edinburgh and add three extra flights per week from Birmingham.
As savvy Brits search for better value holidays, a trend we're seeing is a growing demand for less traditional destinations, such as Budapest as an alternative to Prague. The Hungarian capital entered our list of UK travellers' Top 20 overseas destinations for the first time last year, with the city's unique heritage and great value accommodation proving to be a big draw. The city also recently topped a list of the best value holiday destinations compiled by the Post Office, with a three-course meal for two with a bottle of wine costing as little as £24.80 on average.
Other destinations proving popular with Brits looking to get more for their money included the Lithuanian capital of Vilnius, where a night in a hotel averaged just £53 in 2012, as well as Prague and Warsaw at £71 per night. For travellers wanting to live the upmarket lifestyle without the price tag, Warsaw is a very good choice. Home to the world's best value 5-star hotels, with an overnight stay costing £77 on average, a trip to Warsaw can cost considerably less than San Francisco, which topped the list of the world's priciest 5-star accommodation with rooms costing £397 a night - a difference of £220. Average prices in the US city rose 20% overall last year, driven largely by the stronger US economy coupled with increased numbers of international and domestic visitors.
With the Pound being weakened by the strengthening Euro and US Dollar, Brits hoping to travel abroad this year should make sure to shop around for the best prices and take account of the potentially hidden extras. Check what meals are included in the price, whether the hotel provides free wi-fi, etc. Some companies may offer other benefits - for instance, at Hotels.com, our Welcome Rewards loyalty programme offers members a free night's accommodation for every 10 stayed. So far, we have given away more than one million free nights to our customers. Rising costs could lead to more UK travellers choosing to sample less traditional destinations, such as Eastern Europe, which continues to offer very good value despite a growing tourism industry. It's also likely that we'll continue to see many Brits taking a 'staycation' and enjoying the world class hotels and attractions that the UK has to offer, especially if the sun shines a little more than it did last summer!