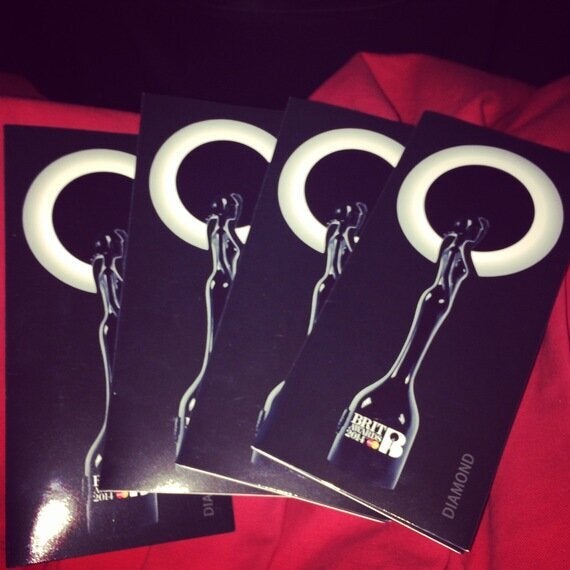 For those who don't know, The Brit Awards are the British Phonographic Industry's annual pop music awards, and the British equivalent of the American Grammy Awards.
My first time at the Brits was truly exciting. It all began with the preparation. I was a lucky girl this year and got it all. From a massage to hair, makeup and nails... you name it!
I was invited by the lovely Liz Cox who designs and creates handbags. The winners of this year's Brits and special guests were gifted with one of Liz's 'Made in England Brit's Bag', and I had my very own especially made for the event.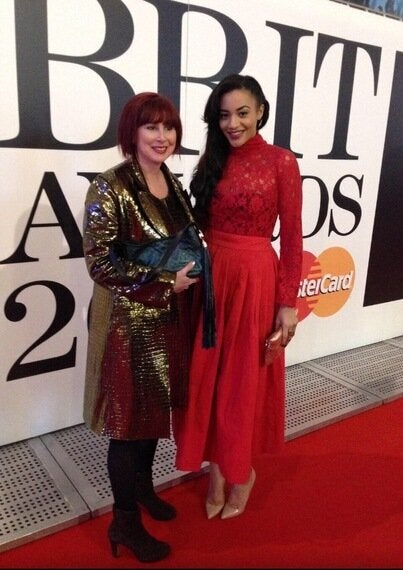 Arriving to the o2 on a night like this is pretty difficult due to the amount of fans waiting to see their stars, and arriving a tad late and slightly stressed I managed to make it, although a tad late.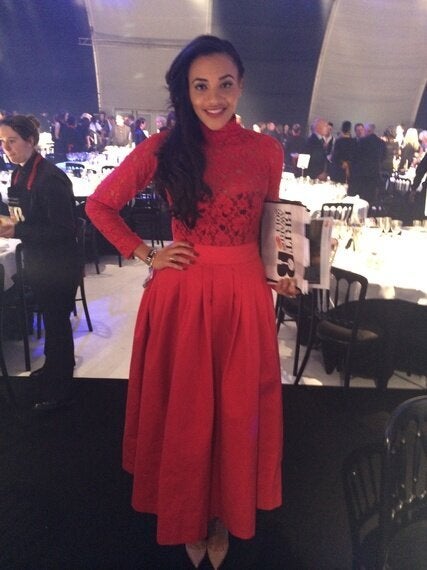 The night commenced with an elegant sit down dinner, where I was truly honoured to be surrounded by an incredible amount of talent.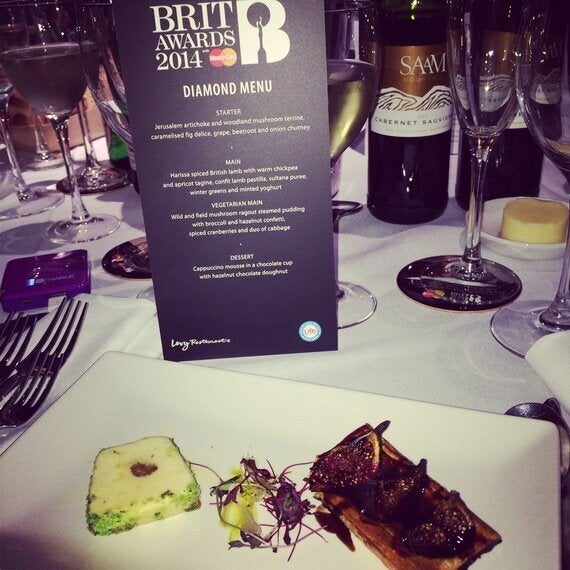 Once dinner was over, the show begun straight away.....
We were introduced to festivities with the opening performance of "R U Mine" by Arctic Monkeys which was indeed done in a triumphant, and true rock style fashion not excluding the fire flames!
James Corden's presenting had it's own highs and lows, the kissing shenanigans with Nick Grimshaw did not flow too smoothly, but he managed to carry on the last of his BRITs presenting stints with gusto.
Highlights on the night included collaborations between Legendary Chic guitartist Nile Rodgers and Pharrell Williams, Lorde and Disclosure, and Bastille and Rudimental (including the very fierce Ella Eyre). It was also an evening of firsts, as the inaugural Twitter vote for the Video of the Year category took place which was won by One Direction.
The Brits celebrates a tiny percentage of musicians with strong industry support, although hopefully next year there will be more opportunity for new upcoming artists to shine too.
Oddly enough this year the night indeed belonged to the old school, in the form of Rock God David Bowie who stole the night from the young guns by not even being there, he's just too much of a legend to even show up.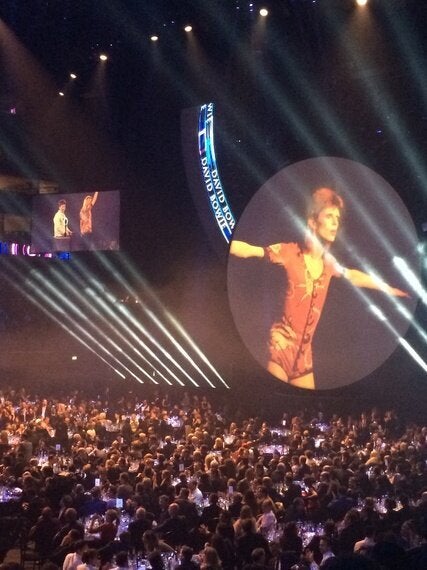 Thank goodness Kate Moss was there to not only accept his award but to do it in style. She made a short acceptance speech on his behalf which included some Japanese and was indeed the best and most brilliant interlude, together with his closing plea to Scotland "stay with us", which turned out to be the most meaningful and impactful moment of the evening.
British Group: Arctic Monkeys
BRITs Global Success: One Direction
British Single of the Year: Rudimental, Waiting All Night
British Album of the Year: Arctic Monkeys, AM
British Female Solo Artist: Ellie Goulding
British Male Solo Artist: David Bowie
British Breakthrough Act: Bastille
International Male Solo Artist: Bruno Mars
International Female Solo Artist: Lorde
International Group: Daft Punk
Best British Video: One Direction, Best Song Ever
Critics' Choice: Sam Smith
Now what followed the Brit's this year was the tremendous amount of after parties. So many I had multiple choices, therefore decided to go to several. The Savoy was packed, the atmosphere was vibrant and everyone was in a great mood. Thats all I'll say for that... and the Rock Nation after part in Hakassan with Jay Z and Beyonce was as expected, mind blowing.
I will remember The Brit's 2014 for a very long time!