It seems nowadays every gossip magazine has the headline "BABY BUMP!" and a picture of some female celeb under it - and while usually it's just speculation and a picture of them after a large meal, lately the baby rumors seem to be true for everyone. In honor of all the mamas-to-be, here is a look at what celebrities have taught us about how to dress for one while eating for two!
Kate Middleton: Empire Dresses Are Your BFF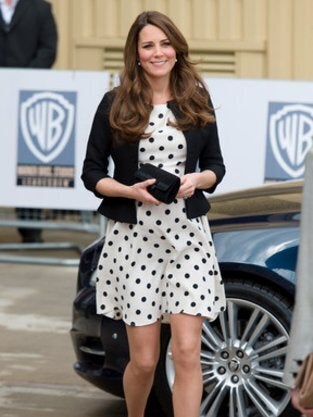 Photo Credit: TheHollywoodGossip.com
Empire dresses cinch above the belly, creating a nice break between a growing bust and rounded belly. One that hits above the knees, such as the polka dot Top
Shop dress worn by Kate Middleton, shows off her still slender legs!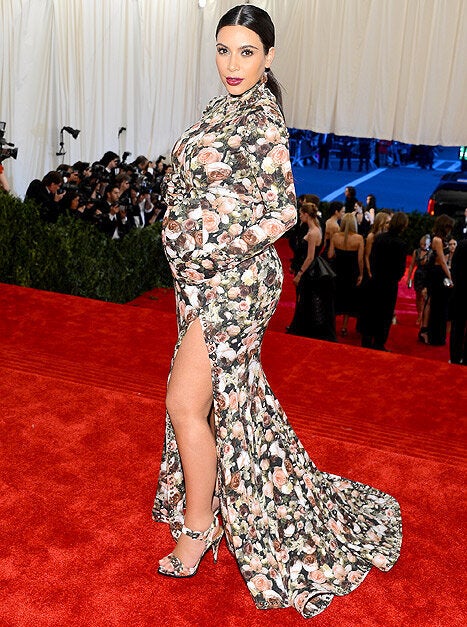 Poor Kim Kardashian - the only one to get their outfit made fun of at a COSTUME BALL! All the bullying aside there is something to learn from her mistake - one print is never enough when you're pregnant! The necks blends with her chest that blends with her belly that blends with her hips that blend with her... arms? You get the point. A contrasting belt or jacket would have done her a world a good. Never the less, we still love Kim for her fashion risks even when she's 6 months pregnant.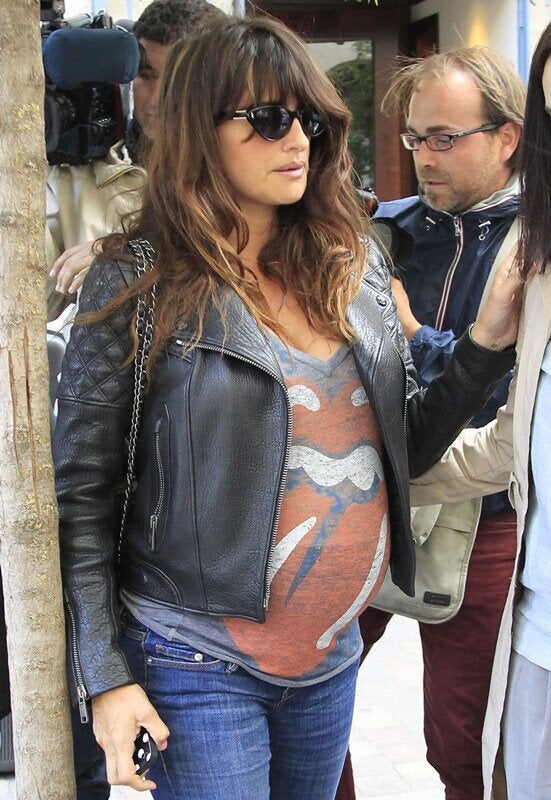 Penelope Cruz proves that being pregnant doesn't mean restricting yourself to boring maternity wear. Sometimes going up one or two regular sizes means still being able to shop in non-maternity stores. What kid wouldn't be psyched that their mom rocked a Rolling Stones tee and motorcycle jacket when they were pregnant with them?!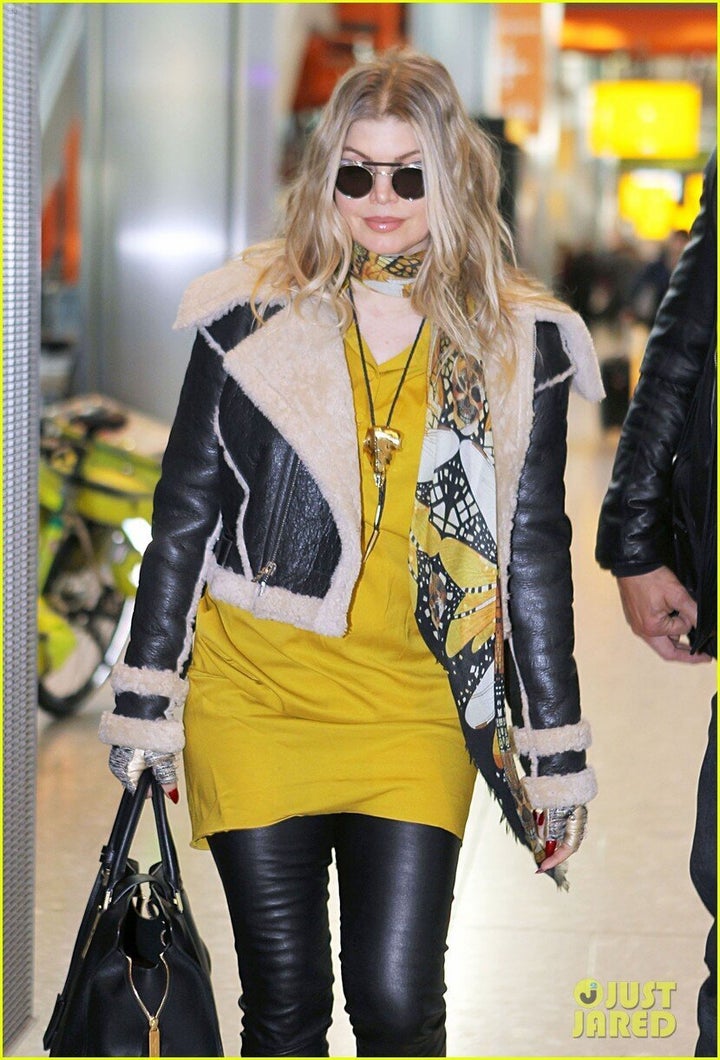 Fergie knows that just because a baby bump is the cutest accessory to have doesn't mean you have to forget about all the others! The popstar was at Heathrow airport in February looking super stylish with her funky round eyed sunglasses, oversized scarf, and Saint Laurent Y bag.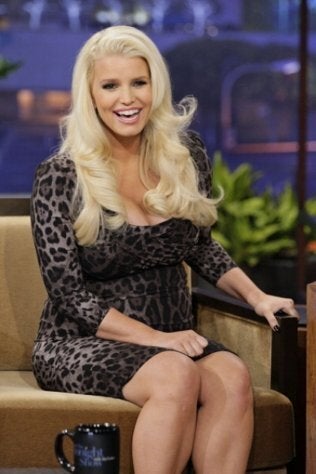 Photo Credit: NBC Universal
For Jessica Simpson, being pregnant may have meant retiring her famous Daisy Dukes, but one thing she did not change - her big beautiful blonde hair! One thing you can learn from a pregnant Jess is that when you're not crazy over the size of your belly, get crazy over the size of your hair! Doing your hair and makeup can make you feel rejuvenated and good about yourself - so grab that Aquanet and start teasing!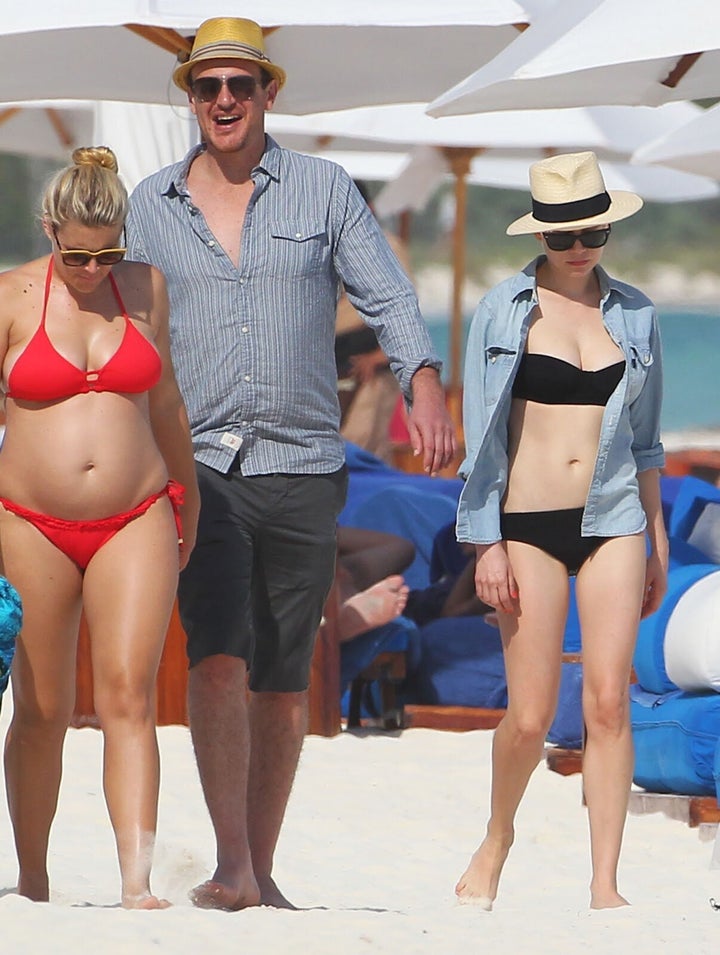 Being pregnant doesn't mean hiding under layers and covering up that beautiful bump. Take a page out of Busy Philipp's book and show off your belly! Find a swimsuit with good support and and take in the sun before baby comes!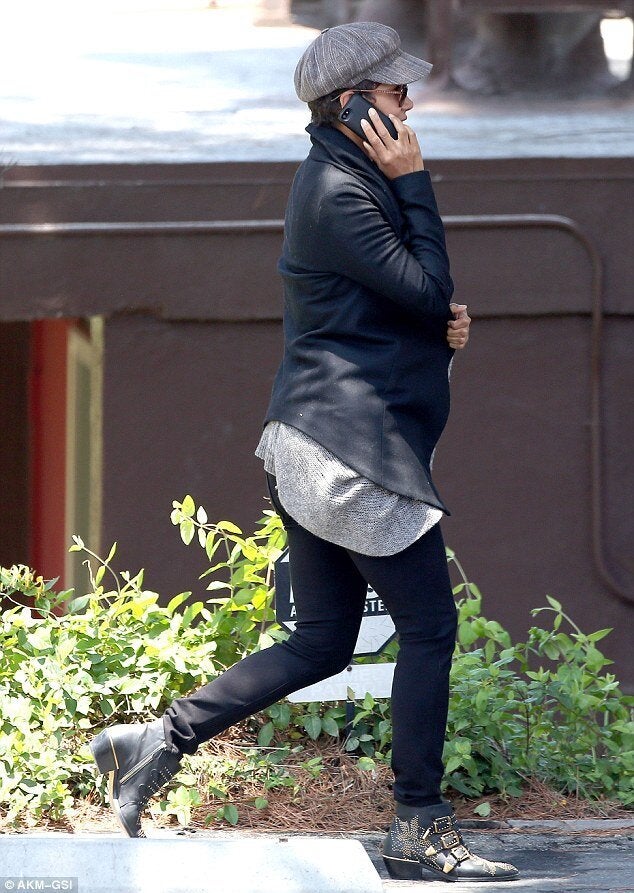 For many women, being pregnant means putting our heels away and pulling out those sneakers. Halle Berry is quite the busy woman with one daughter and another baby on the way - but she knows carrying around that extra weight doesn't mean sacrificing her footwear! Look for comfy boots with a low heel like Halle Berry's Chloe Susanna Boots, kitten heel pumps, or metallic flats.
No matter how far along you are, remember that no matter what you put over your belly, being confident in your newly glowing skin is what's most important!