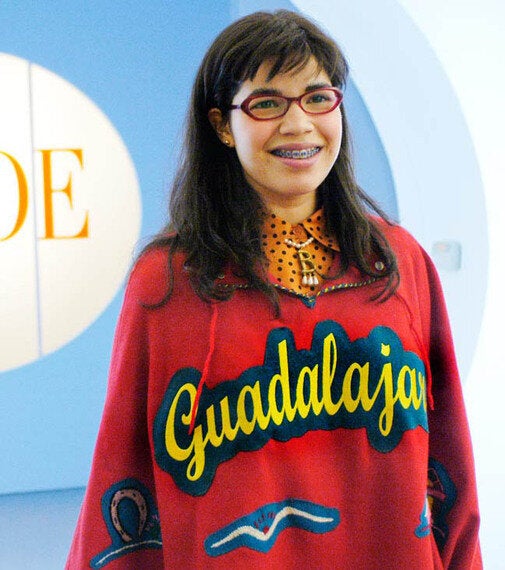 If you're one of the thousands of fashion designers graduating each year and you're anything like me, you've watched countless series from Ugly Betty to Project Runway dreaming of a life working in fashion. But with so many graduates each year just from the UK alone the competition to get a job is as brutal as ever. For many hopefuls hungry for a chance to get their foot in the fashion door and so few jobs, the outlook is grim. But what does it really take to get a job?
For the past year I have worked as a Design Assistant at Marc Jacobs, working between New York and Paris on the Ready To Wear and Resort Collections, whilst also collaborating with ASOS on the collection AVROBERTSON X ASOS BLACK. Although I managed to essentially achieve two jobs, more than a year after graduation many others haven't been so lucky and are still searching for their dream jobs.
A little over a year ago I too felt this same pressure, the daunting feeling of graduating, after months of stress and hard work the day I'd dreamed of was finally here, and then it hit me 'what am I going to do now?' After spending my childhood fantasising about and working towards having a place on the famous Central Saint Martins fashion course, I was transfixed and focused on my graduate collection. For the four years of the course I was like most fashion students visualising my final collection and dreaming of one day having my own brand. But once all the excitement and the build up to the final year show was over, the anxiety began to kick in of what I was going to do with my life. The unsettling feeling that most new graduates can relate to makes you question and re-access your abilities and dreams, and as time ticks on and summer draws to an end many are left thinking 'How will I ever get a job?'
After all this time since graduation I'm still saddened to hear of people struggling to find a job and of many companies only looking for experienced designers. True as it may be, hiring a first time worker is a risk that some houses don't want to take, but doesn't everyone have to start somewhere? Whether that starting somewhere is interning and making coffees, it will in the long run help you get a job. As long as your boss isn't The Devil Wears Prada's Miranda Priestly and you're running around trying to find her the next unpublished instalment of Harry Potter, it won't be so bad. Its more than likely that proving yourself whilst interning can lead to better opportunities, whether its a job there or at another brand, its all experience.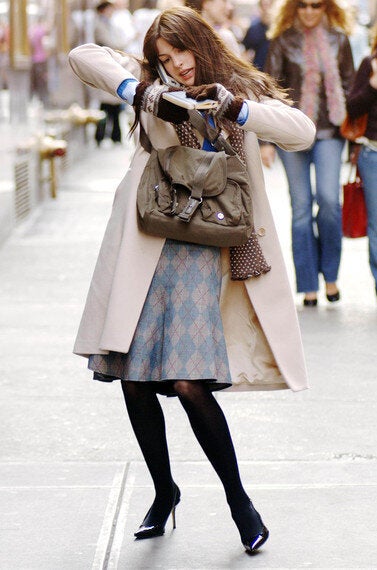 Having a few good internships on your CV before applying for jobs is definitely a must, whilst giving you an insight into how the industry works and learning new skills you can also make some much needed contacts. As the moral goes in The Devil Wears Prada "Work here for a year and you can work anywhere."
Working in fashion might seem impossible at first and with graduates from the top ranking universities struggling to find work, it's a wonder how other graduates can compete. Needless to say it's not always about where you studied, if you can show as equally good a portfolio and take the time to do so, as this is where you will set yourself apart from the other applicants. Really utilise all of your skills and show what you can do, as most companies now aren't just looking for a one job Joey. You need a wide set of skills from computer skills to drawing and you're more than likely to have a challenging job trying to juggle different tasks, where you will need all of these skills.
But those of us who have worked in the industry or studied a demanding course know the long relentless hours it can take to get the work done, destroying the preconceived idea that its all fashion parties and free designer clothes. So if you're watching Sex And The City religiously, dreaming of attending fashion parties and dressing fabulous, chances are you're in the wrong line of work. Although you may get the occasional party, you're more likely to be working late whilst wearing your sweats and your bag you fought for at the last sample sale. But if you really love what you are doing like I did, then it will be fun. If you're not committed to the job or willing to make sacrifices on your social life then maybe don't look for a job in high fashion. In a competitive field where thousands are after the same dream job, maybe lower your expectations and take what you can, it could lead to something better in the future.
Related