'So why did you get into sustainable fashion?' is a question I get asked pretty much every week and I don't think I've ever been able to give one definitive answer. For me it's been a cumulative thing, a build up of various life experiences.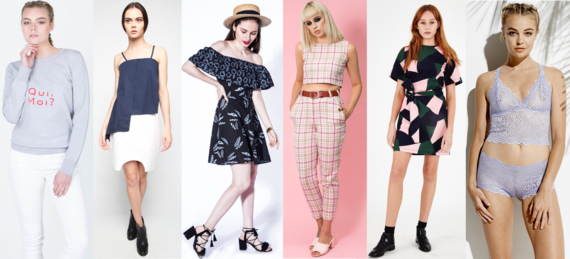 I've been very fortunate to have worked for some amazing companies - ASOS, Fab.com, Rocket Internet/Finery London - and these companies taught me a huge amount about the fashion industry, from how technology can be leveraged to ease lives but also how large marketing budgets are needed to stay afloat.
Going back to my roots, I was born and raised in India to a mother who loves collecting sarees from different regions of India. I visited the town of Kanchipuram on a school trip and bought my Mum one of their Kanjivaram silk saris. I got to visit the looms and see how the nine yard sari was woven by hand by numerous craftsmen using fine gold thread to weave intricate patterns of paisley, flowers, elephants... Looking back, I realise that this was definitely the beginning of my love affair with sustainable fashion and desire to preserve these traditional methods.
Fast forward a few years and I found myself studying and working in finance in the US. I became lactose intolerant and started being more considerate of what I ate and where it came from, eating mainly organic food. The experience of changing my eating habits made me think, if I can be careful about what goes inside my body, why can't I be careful with what goes ON my body.
I've moved a lot - lived in 11 cities, 5 countries and visited 40 countries. With all my moves and travels I've absorbed the style and culture of the city. From cruising in stilettos in NYC, hoodies in SF, to wearing monochrome in Berlin. Because of all these moves, over time I've learnt how to work with a small wardrobe but have also had it bursting with clothes courtesy of wonderful employee discounts at the fashion companies I've worked for. Every time I'd move I'd downsize my wardrobe and realise how I picked up stuff because it was cheap or trending when I didn't really need it. I now live by the "buy less, choose well" mantra.
We all contribute to the landfills with our purchases and while we can't just stop buying, over the years I've managed to create my own individual style, from independent, ethical brands that capture who I am and my experiences - which I believe sustainability also stands for - sustaining yourself. It's all about being open to the other options that are out there, and being mindful.
Sustainable fashion is most commonly associated with the Rana Plaza disaster in Dhaka and the 1134 people who lost their lives - most probably because they didn't have any options, and were earning just £25/month at the time of their deaths. Yes, per month! Last week I was visiting home in Mumbai and rode in the packed local trains; not because I had to, but because I had the option - as it is more faster and practical than being stuck in traffic. In developing countries the options are not always straightforward like in the western world and we need to create fair wage options so that people are not compelled to work in sweatshops.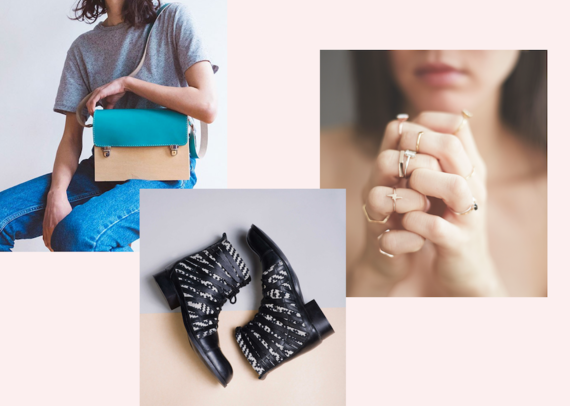 I moved back to India in 2010 to start a marketplace for Indian handicrafts. Inexperienced and overwhelmed I didn't even launch it, but realised my career calling of mixing my analytical and financial side with my creative side. I then started working in Product Management for fashion/lifestyle eCommerce companies.
That brings us to present day and the launch of Anek (which means variety in Hindi) a marketplace for independent fashion with 85+ designers from 16 different countries. I'd become so frustrated by the lack of variation available from the big retailers but also very disappointed by the lack of transparency and sustainability in many of their supply chains. I didn't want to wear the same top that I'd spot on five other people while walking down Oxford Street and I didn't like not knowing how that top was made.
I launched Anek at the end of summer this year and am so proud of the designers we have on board. Their stories and the people, crafts and causes they support inspire me more and more everyday. They really do prove that you don't have to spend a fortune to shop both stylishly and sustainably. To have created a platform to give these incredible indie brands a voice that they couldn't really get by themselves gives me the best feeling in the world.
To discover and shop over 5000 unique products from 85+ independent designers visit our website at www.shopanek.com or download our iPhone app here.
by Amrita Kriplani, Co-founder at Anek
Image 1: Ille de Cocos, Salient Label, Jodi, Love Too True, Arc & Bow, Her Apparel
Image 2: Grav Grav, Olio, Bing Bang
This September The Huffington Post UK Style is focusing on all things sustainable, for the second year running. Our thirst for fast fashion is dramatically impacting the environment and the lives of thousands of workers in a negative way. Our aim is to raise awareness of this zeitgeist issue and champion brands and people working to make the fashion industry a more ethical place.
We'll be sharing stories and blogs with the hashtag #SustainableFashion and we'd like you to do the same. If you'd like to use our blogging platform to share your story, email ukblogteam@huffingtonpost.com