From the two recent typhoons in the Philippines through to the cyclone in Vanuatu, the Instant Network team of volunteers, all Vodafone employees, have provided emergency support, helping to restore communications following natural disasters.
Travelling on a commercial flight with the Instant Network Mini, a portable mobile network in a backpack, a team has this week been deployed to the Kathmandu Valley in Nepal to help restore communications to some of the areas worst affected by last weekend's earthquake.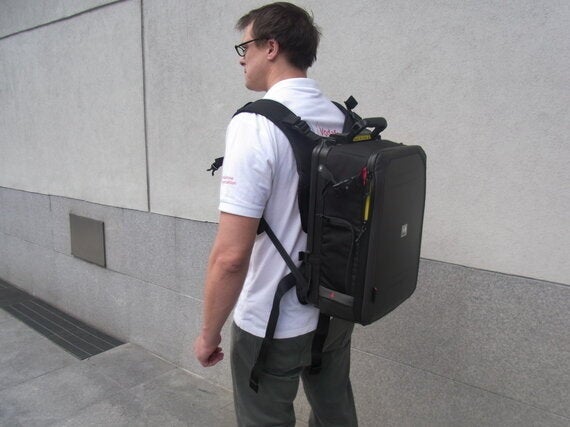 It is the first time that the Instant Network Mini, weighing just 11kg and with up to a one kilometre coverage radius, would have been deployed, helping relatives reconnect and NGOs to carry out their work.
Also on standby to help with the aid effort in Nepal is the larger Vodafone Foundation Instant Network. The Instant Network packs into four cases, weighs less than 100kg and can be set up in less than 40 minutes. The Instant Network equipment has been used in recent years to assist with the relief efforts in the Philippines, during both Typhoon Haiyan and Typhoon Bopha, as well as in Kaikor in Kenya following severe droughts. More than one million calls have been made and nearly two million texts sent using the Instant Network during those deployments.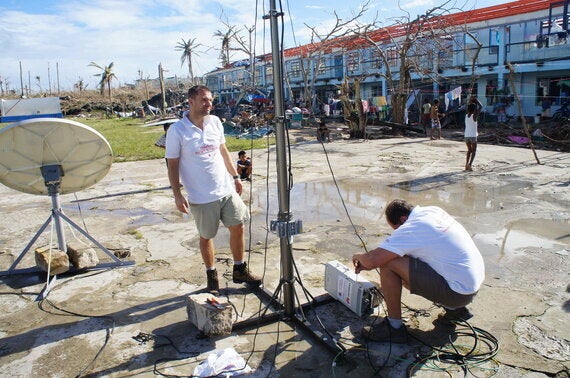 The deployment of the Vodafone Foundation Instant Network, the Philippines
The Instant Network equipment is part of the Vodafone Foundation's Mobile for Good programme, which involves using Vodafone's technology for social good. Nearly 80 per cent of the Vodafone Foundation's work is focused on 'Mobile for Good', with charitable giving a smaller proportion.
By working with NGOs on the ground, and working with local mobile operators when deploying the Instant Network equipment, we are able to understand where support is needed - from setting up an emergency network in the Philippines, enabling thousands of people to send a text message to contact their loved ones and let them know they're alive, through to helping with humanitarian calling operations. In Nepal, the team is working closely with NGOs and local mobile operators and will know the full scope of their mission once they have a full understanding of the extent of the damage to mobile network infrastructure.
Key features, Vodafone Foundation Instant Network Mini