Dungeon Defenders 2 is about to get released into early access on Steam, and I spoke with Brad Logston about it.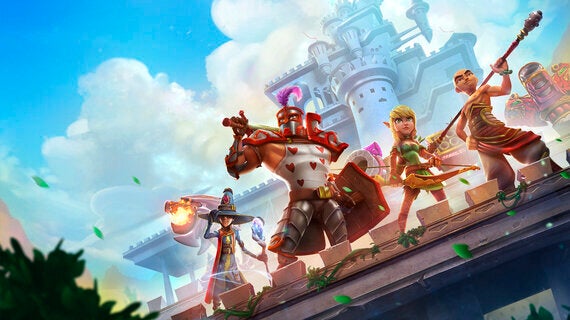 The Old Ones' armies have invaded Etheria and it's up to you and your friends to push them back! Create a team of heroes to take into battle. Then freeze, burn, and electrocute enemies with your deadly defences or jump into the action yourself to finish them off! Play by yourself or with up to three friends in 4-player online co-op.
As of the Steam Early Access launch, Dungeon Defenders II contains:
4 Heroes: The Apprentice, The Huntress, The Monk, The Squire
10 Maps across multiple difficulty modes (60 different experiences!)
18 Enemies, Minibosses, and Special Enemies to fight
Hundreds of Weapons, Relics & Armor for you to find!
24 Specs to customize your Heroes' Defenses and Abilities
So over to Brad, and there's some new gameplay footage in there too (plus an exciting announcement about a version of the game on console):
Dungeon Defenders 2 is coming to Steam via Early Access in early 2015.