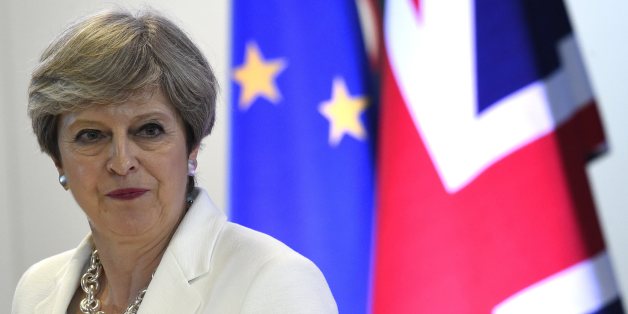 Photonews via Getty Images
Theresa May's one year anniversary as Prime Minister today should serve as a moment to reflect on just how much damage her Tory government has inflicted on our country.
It has been only twelve months since Theresa May stood on the steps of Downing Street and declared that she wanted to make Britain a "country that works for everyone". But Theresa May's record shows that despite what she says, the Tories have not changed one bit under her leadership. On her watch we have seen increasing wealth inequality, our public services plunged further into crisis and our country being driven headlong into a chaotic Brexit.
It is remarkable how often the government has been in chaos since Theresa May took office. The last two months have seen an explosion of incompetence, from the dementia tax U-turn to the grubby deal with the DUP. But when you look back further, the poor judgement she showed during the election merely added to a long list of previous failures which pockmarked her first year in government. From the sweetheart deal for Surrey County Council to the u-turn on National Insurance contributions and the inadequate industrial strategy that was not fit for purpose, it quickly becomes clear that May's government has been divisive and chaotic from the day she took power.
Her voting record alone shows that she has spent the last year doing anything but what she promised. She has consistently voted to cut support for working people, while she has continued to vote against measures to support our public services and those in need.
Coming to a head on June 8, voters left Theresa May embarrassed after she lost her Commons majority in an election she had called to "strengthen her hand". She now sits a lame duck Prime Minister who has been forced to abandon her own election manifesto, and every day sees more members of her own party turning on her. It is clear that Theresa May's days in Downing Street are numbered, but governing Britain in the interests of the many requires the Tories to leave government for good.
One year of Theresa May is as good a proof as any that Britain is held back by the Tories. The failed politics of austerity have led to a crisis in living standards, millions of children living in poverty, and our health services brought to its knees. Theresa May has failed to deliver on her message of equality and fairness, and has let down working families across the country through her chaotic government.
Only Labour is able to tackle the challenges Britain faces and build a country that delivers for the many, not the few. That is why we will use every opportunity to challenge Tory austerity, cuts to vital public services and attacks on pensioners' incomes. Wherever possible, we will seek to win support in parliament for Labour's positive and popular policies, set out in our manifesto.