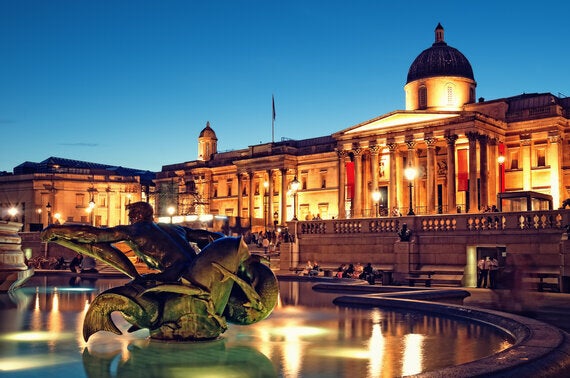 If you've ever wondered what it would be like hang out in one of the world's great museums after dark, you're not alone. It's a great fantasy. But it's also right up there with the idea of swimming the length of Loch Ness: don't do that unless you've had your imagination scooped out with a spoon. Ancient artefacts don't easy companions make when you're all alone, the doors are locked and daylight's gone!
But take the fantasy, turn up the lights, make it a party and even curse-laden mummies get to looking fairly benign (as benign as anything looks after mouldering away for millennia). That's the thinking behind The European Night of the Museum: all the romance and glamour of after-dark museums and no cold hands of fear clutching your heart.
And just in case getting to wander around Europe's most spectacular museums and galleries after dark left you feeling a bit 'so what', The European Night of the Museum has the added sweetener of Free Entry to absolutely everything - it can cost up to €32 for a couple to visit The Louvre any other time.
France has really gone all out for The European Night of the Museum 2014. There's hardly a town or city in the country that isn't in on the event and, as you'd expect, Paris - the most visited city in the world - is taking the lead.
Over 50 museums and galleries are flinging their doors wide from dusk (it probably won't really be 'dusk', but any excuse to use that evocative word is fine by me) until 0100. The big names aren't going all-out on extras - if you've got the Venus de Milo, who needs a string quartet? But some of the city's smaller museums have special programmes for the evening and if you've overlooked them in the past, Nuit des Musées is a perfect excuse to right that wrong.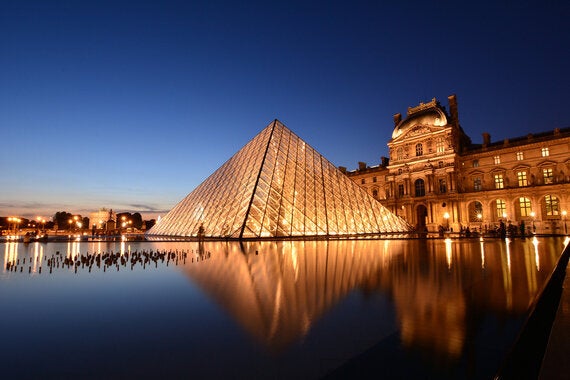 is the world's most visited museum and apart from the Venus de Milo just about every other famous name you can think of lives here. But not putting on a special show for Nuit de Musées shouldn't be seen as complacency - The Louvre's year-round policy is admirably inclusive, especially for younger visitors. It's just that there's quite simply so much to see as standard you'd be hard pushed to find time for extras. However, if you tire of Michelangelo, Da Vinci, Vermeer, Poussin, Ingres et al, the 1500 year old Treasury of Abbey Saint Maurice d'Augane is on loan to The Louvre at the moment. And for those still struggling with a lack of glamour, Artist in Residence Claude Lévêque has created an amazing light installation in the courtyard, 'The Biggest Tent in the World'.
Musée National D'Orangerie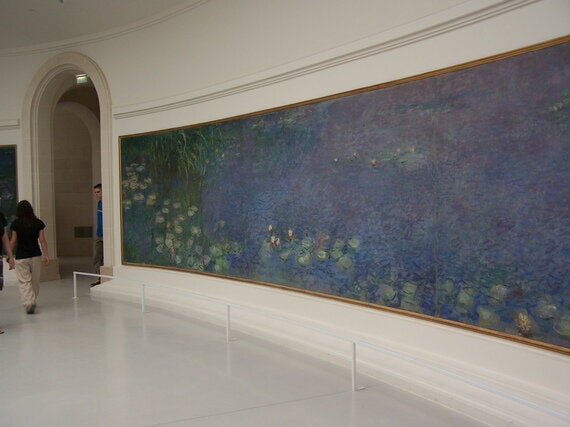 Picking a favourite Paris museum is a bit like choosing a favourite child, but if I had to, the Musée D'Orangerie in the city's Tuileries Gardens would be right up there. This is where you'll find Monet's 'Water Lilies' (Les Nymphéas). The specially designed elliptical gallery where they're displayed is a masterpiece of quiet contemplation and if you only have time for one Nuit des Musées' visit, this is unforgettable. The Musée D'Orangeries also houses the Walter Guillaume Collection including important works by Picasso, Cézanne, Renoir, Laurencin and Modigliani. www.musee-orangerie.fr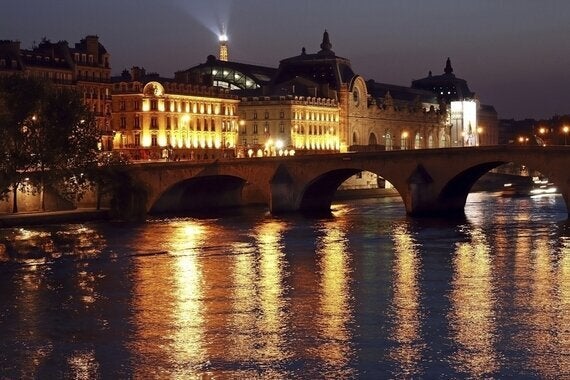 If you're looking for some 'ooh' and 'aaah' moments in your Nuit des Musées, Musée D'Orsay is a sure thing. Manet's 'Olympia', Monet's 'Le déjeuner sur l'herbe', 'Whistler's Mother', Degas' 'L'Absinthe' and Caillebotte's 'Les raboteurs de parquet' are just a tiny (but very famous) sample of the enormous permanent collection here. So that's: left bank of the Seine, magnificent 'Beaux Arts' building, the world's largest collection of Impressionist and Post-Impressionist art, open on a Saturday evening in Spring and it's in Paris - the fact that the Musée D'Orsay is waiving the usual entry fee of 16€ for Nuit des Musées seems almost too generous to be honest. www.musee-orsay.fr
Unashamed romantic indulgence is always available at the charming Musée de la Vie Romantique. But feel free to throw away all pretence of 21st century cynicism on Nuit des Musée because, in addition to the fascinating and very personal permanent collection, the museum are having a Soirée Musicale from 2000 - 2200 (and if that doesn't say 19th Century Artistic Salon I don't know what does). Les Archives Nationales is holding a special storytelling event for young children from 1800 on May 17th. Musée de Cinéma has screening events all evening. Palais de la Porte Dorée is hosting four hours of international performance art from 1900 - 2300. Musée de la Musique has an entire night of 'Great Black Music' with performers, bands, concerts and film. And if you're in search of the essence of springtime in Paris en pleine air, Musée Carnavalet has hours of outdoor theatre and Musée de Cluny is opening its 'garden terrace' for the evening. www.nuitdesmusees.culture.fr
Not in Paris for Nuit des Musées? Then there's always La Nit dels Museus in Barcelona. There are dozens of great museums all over the city, open and free from dusk to 0100 on May 17th 2014, including the stunning Fundació Joan Miró in Barcelona's incredible Parc Montjuic.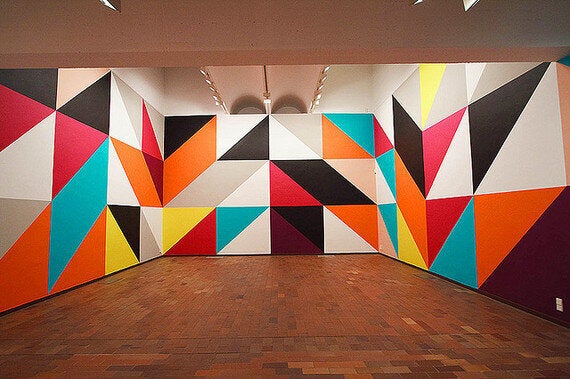 And because London can't make a big song and dance about 'Free Entry' since most of its museums and galleries are always free, the city's Night of the Museum lasts for 3 nights instead. From May 15th to early morning May 18th 2014 the great, historic, immense and just plain fascinating of the UK's capital are holding events, waiving ticket prices on special exhibitions, hosting entertainment and performance and even feeding visitors for three long, glorious nights. And, of course, their permanent collections are open too.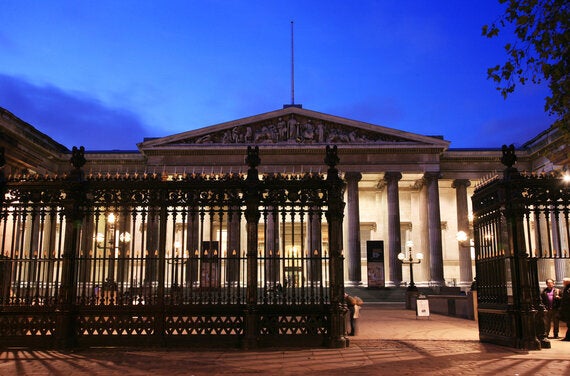 I can't say I ever need an excuse to wander round a great museum, but if I did: wandering around on European Night of the Museum would work just fine.