There are some fantastic days out in Wales' Historic Past. Perhaps take in the sea air along parts of the stunning Wales Coast Path, soak up the culture at World Heritage Sites and connect with nature in National Parks? They are all part of Wales's rich historical tapestry, and provide the perfect opportunity to explore some of the country's grandest stately homes, captivating castles and enchanting abbeys.
Here are a few historic places you might know off... together with some others you probably should...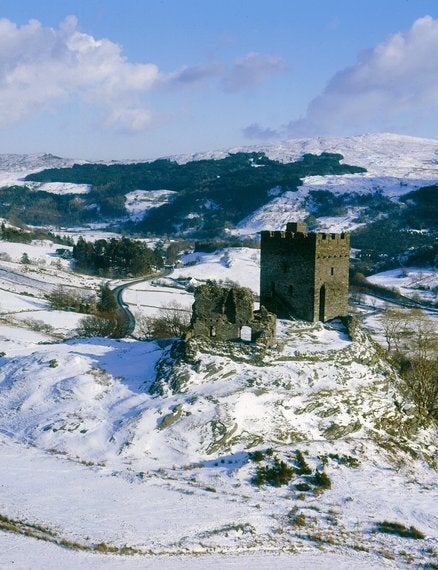 Image - Celtic Picture Library
Improving on nature's handiwork is easier said than done but Dolwyddelan Castle blends beautifully with its craggy home in the heart of Snowdonia National Park. The once magnificent keep now lies in ruins atop a rocky knoll surrounded by unique and spectacular landscape. Snowdonia is renowned for its breathtaking scenery, and a trip to Dolwyddelan Castle is the perfect opportunity to take in its stunning mountain ranges, green valleys, gorges and waterfalls.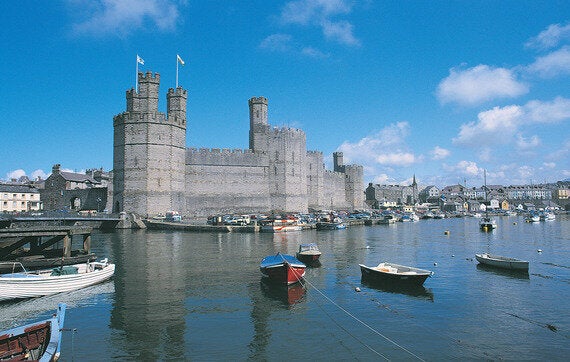 A brute of a fortress on the banks of the River Seiont, Caernarfon stands proud as what is surely one of the most impressive of Wales's castles. So much so, that the castle and its town walls were given World Heritage status in 1986. With its eerie passages and great open runs, no visit to Caernarfon Castle is complete without walking a circuit of the walls and climbing The Eagle Tower, with its three turrets.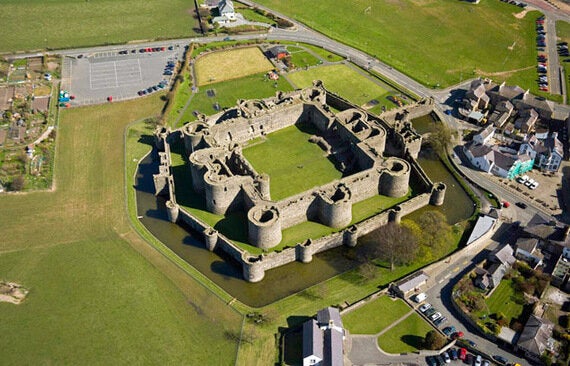 One of the most technically perfect castles in Britain, Beaumaris has classic proportions and perfect symmetry. Sometimes forgotten about as it is situated on the eastern side of The Isle of Anglesey, the location provides the perfect opportunity to explore picturesque beaches and world class geology dotted along the magnificent coastline. Climb to the top wall-walk for magnificent views of Snowdonia - the heartlands of the princes of Gwynedd.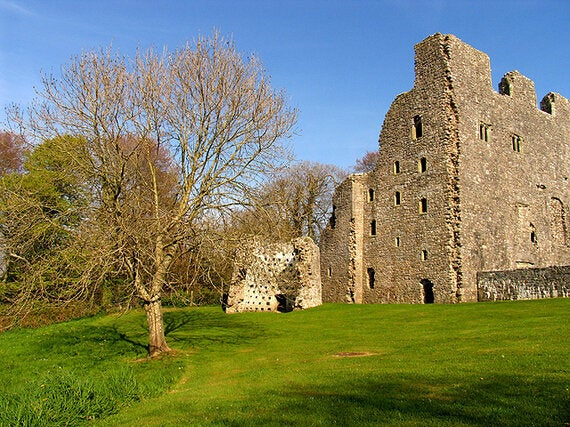 Image - Pam Brophy - From geograph.org.uk.
Gower is a marvel. Heritage buffs and beach bums alike love this beautiful peninsula. In years gone by, the wealthy built wherever the view suited. The Mansel family chose a lovely spot on a wooded headland above Oxwich Bay to build their home. Take full advantage of the panoramic sea views across the headland before exploring farmland, woodland and miles of coastal paths at your leisure.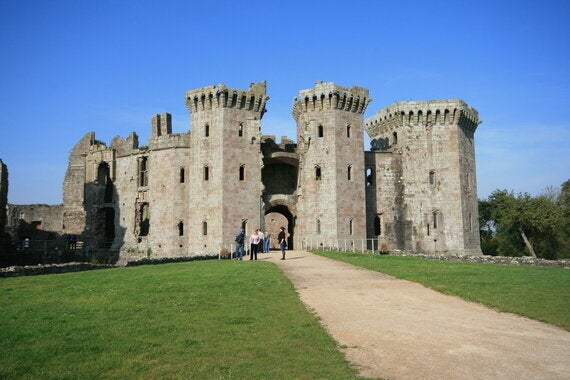 Raglan Castle's main entrance by Bob McCaffrey
Built for show rather than with battle in mind, Raglan Castle still held off Oliver Cromwell's forces for 13 weeks during the Civil War. From the great tower to the great gatehouse, everything is impressive about Raglan Castle. Situated in the heart of Monmouthshire, there are a series of circular walks in the area boasting spectacular views of the castle and glimpses of the Black Mountains.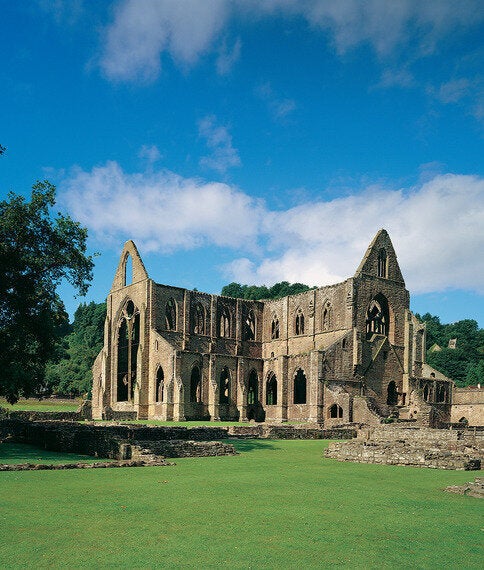 Surrounded by an area of outstanding beauty, Tintern Abbey is the best-preserved medieval abbey in Wales, despite the shell of this grand structure being open to the skies. Situated next to the River Wye, there are a number of footpaths to explore heading off in different directions from the abbey into Wales and England. If you're feeling energetic, take a strenuous uphill walk to the 'Devil's Pulpit' for a wonderful bird's eye view of the abbey.
For more information about Cadw sites and inspiration for other walks visit www.cadw.wales.gov.uk. You can also 'Like' Cadw on Facebook and follow @CadwWales on Twitter to stay up to date.
Related