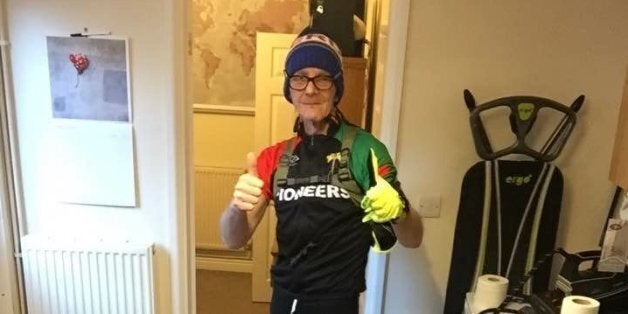 I don't think of myself as an inspiration, because there are so many other people running the marathon who have been through worse, and dealt with more than I have. I just want to show people that it's sometimes best to carry on and pick yourself up, whatever challenges life throws at you.
This weekend I'll be running the London Marathon for the disability charity Scope. A charity that I have chosen to represent because of the amazing work they do with disabled people and their families, but also because of the unwavering support they have shown me throughout the training stages.
My journey to running the marathon started three years ago when I was diagnosed with stage four mouth and throat cancer. During surgery, I died twice on the operating table, and aggressive radiotherapy meant I developed motor neurone disease. I'm not in remission yet, I have another two years to go and I take medication to control my pain. I'm effectively a 'time bomb', but have chosen to push myself and keep busy, living life to the fullest - because the alternative is to sit around feeling sorry for myself.
I am in pain and there are days when it's hard, but my Army mates have kept me going and they are an absolute inspiration to me. I don't know what I would do without them, as they keep me on my toes and are always there for me.
I've built my weight back up from just over six stone and continued to work on my fitness to get to where I am today. I know that whatever happens I will finish the marathon, for Scope and for myself. Whether I run the whole thing, or I have to walk some of it to get around - I will get to the finish line. My army friends will be there watching me too, so there's no way I'll give up.
Training has meant good days and bad days, but I feel ready for the weekend now. It'll be great to be with the other Scope runners and have that sense of being part of a team - similar to my army days.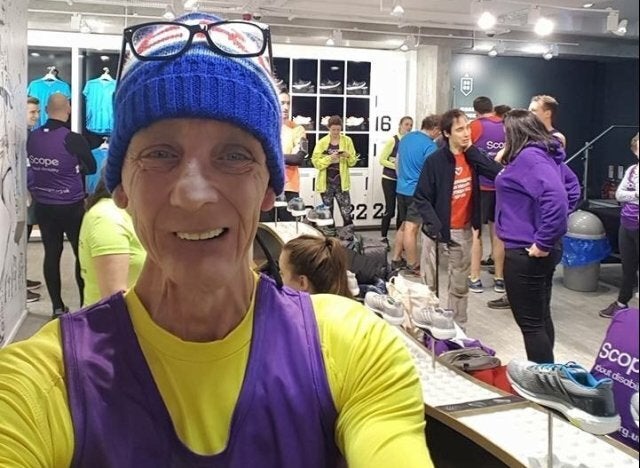 If I see someone who feels like they can't carry on with the race, or who wants to give up on the day I'm going to make sure I'm there to keep them going. That's what it's all about - helping each other to finish and reach our goal.
I'm nobody special, and to be honest I feel inspired by other people's stories of why they are running the marathon. There are people who have been through a lot worse than I have and they are real inspirations. I would like to think that what I am doing is just helping a great cause.
There is more to life than feeling sorry for myself, and having all these things happen to me in such a short space of time has made me a better person. For the first time in my life I actually take the time to listen to other people.
Good luck to everyone running in the marathon this weekend. I will see you there!