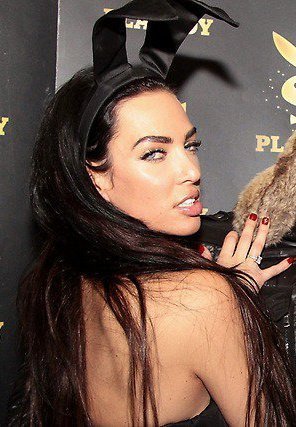 Ahhh Playboy. When people hear this word their first image generally is of the classic Playboy bunny. A beautifully poised, curvaceous, smiling woman with her bow tie and bunny ears. Since I was in my early teens, and possibly even earlier, I had wanted to be a Playboy bunny. To me as a spotty, pubescent teen with braces, (that resembled the crossed-bred love child of someone's foot and Sloth from Goonies) Playboy was the pinnicle of sexy glamour. Luckily, for my dreams of glamour, I was a late bloomer.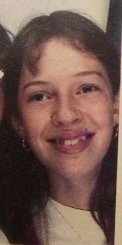 After dabbling briefly in modelling for a few years I received a message on MySpace. It was from a guy who worked for Playboy France who was scouting models to represent the brand on tour as the bunnies. There it was. My dream. Via MySpace message. Who'd have thought. The job involved visiting clubs, casinos and events around France, Belgium, Switzerland, Martinique and Guadaloupe. It was glorified PR work but still, I got to wear the infamous bunny suit!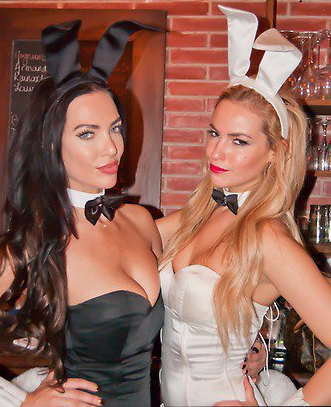 The most common question asked or often presumed between folks when they are told you work for Playboy is that you are a porn star. So, a lot of my five-year stint with the company was spent denying this to girls from my hometown, weird men on the internet and family friends. Imagine how proud my parents must have been after sending me to the most prestigious private school in the area. Whilst my peers were enthusiastically studying to follow their parents' careers in medicine or law I was galavanting around Europe doing my full time job. I dressed as a rabbit.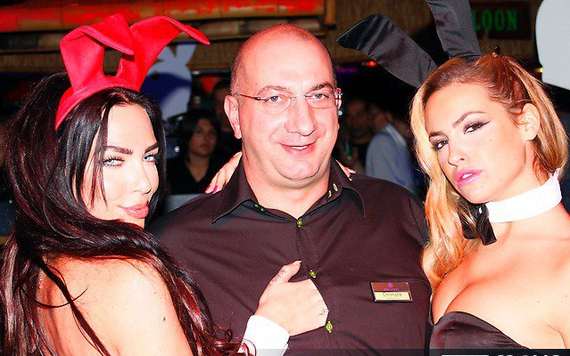 Our job was to pose for pictures with customers, do some Playboy merchandise giveaways and sit in a specific cornered off area and be stared at in awe by boys and distastefully disregarded by girlfriends. There were the professional photographers, people's phones and another breed we named Photo Psycho Masturbators. These are a bizarre breed of men that ran their own "interest" websites of girls at such events. They always had a professional camera, a bum bag, a strange Myspace (such as 'ZonbeeMoist_765_:)') and always a disturbing lack of eye contact. As our most loyal followers they would be at every event we did.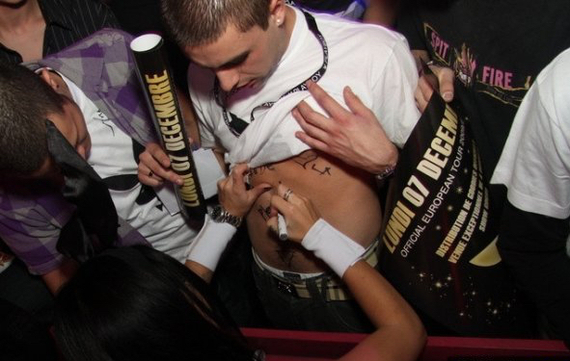 On average, I would pose for around 100 pictures per night, oozing with the Playboy branded sex appeal and keeping the constant cheeky twinkle in my eye. Add that up over five years and that's a lot of cheeky twinkling.
In time, I lost all memory of how to smile like a normal person for a picture. I only knew how to smile like a glamour model. One of the most amusing moments to my spectating parents was the frustration of the photographer trying to take my official graduation picture. Only a Playboy bunny's mind subconsciously turns her rolled up degree into something phallic. No matter how hard I was trying my head instinctively continued to move to the side, tilt down, and bust out the 'come to bed' eyes with a pouting smirk. My mother literally had tears of laughter rolling down her face by the time the below result was reached.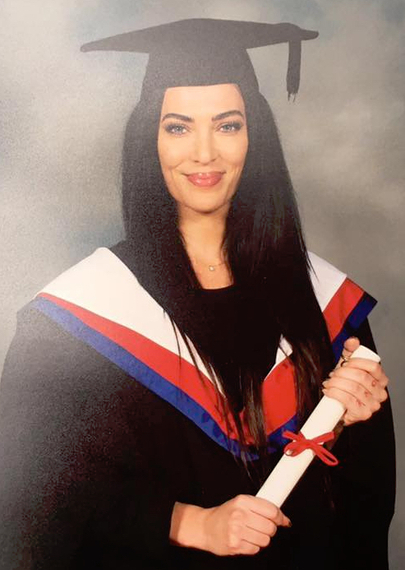 I spent many a night waking up from the recurring nightmare in which I was frozen and posing. I would be holding that same pose in my bed, face stuck. Twinkle. The frustration with my photographer being; "Why wasn't the picture being taken, I've holding the pose for so long?".
The clientele of the venues and the context of what we are doing meant for one supremely unstartling fact, 98% of people posing for pictures with us were very excitable men. Sweaty men. Given that I am a female of average height meant that nearly all of these specimens were taller than me and nearly always put their arm around me for a picture. Herein lies the problem, us poor little bunnies were left with the body odour-shoulder, or 'shodour' as we referred to it as. The distinct, pungent and very much lingering smell of sweat constantly covering our shoulders was something we could never avoid.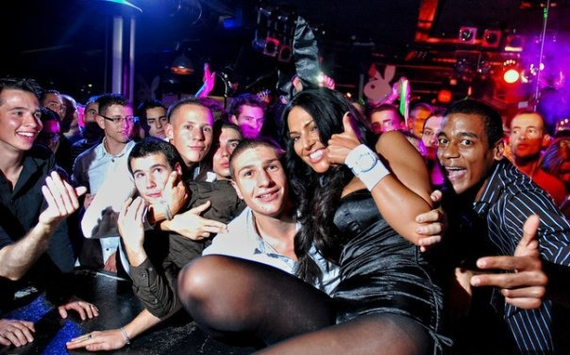 I remember the very first time I put the bunny suit on, like a realised dream coming true. So magical, it was like I could hear a choir of angels singing every time I slipped into it. For about a month. Then it became annoying as fuck. There are distinct design flaws ladies and gentlemen. In time I was promoted to also managing my fellow bunnies. Part of this was to ensure that our strict dress protocol was immaculately and religiously adhered to. Any girl who has followed in Bridget Jones's ill-fated footsteps for the benefit of fancy dress will have a sliver of an insight. The chosen design of having thin, sheer, not fit for purpose tights and our cuffs attached with velcro, was an impractical recipe for disaster. We would be on a roll of attaching, catching and laddering ourselves and each other throughout the night. Spoilt tights must be changed and lacing up a bunny suit is a half hour's worth of squeezing and manipulation akin to sausage meat going into its skin. The girls' evenings were surrounded by collective gasps and sighs of frustration. The second issue we encountered with uniforms? Picture the combination of fake tan-loving models and white collars. Now cut to Donald Trump's sweat band...
More of Playboy's budget was set aside for tights and bleach than salaries.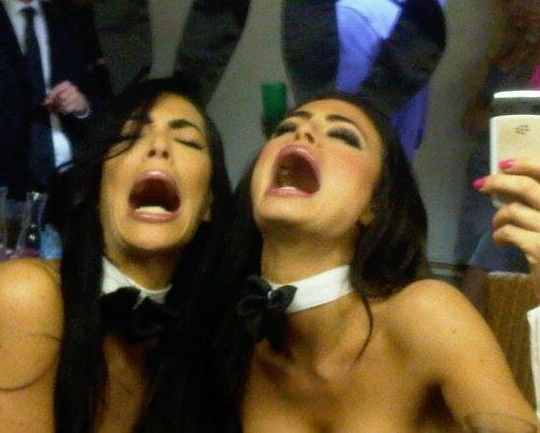 This was all undoubtably an incredible life experience. Tears of joy and beads of sweat were unashamedly shared. I duly owe much to Playboy. So thank you Heff, for making my teenage dream come true and keeping my CV looking questionably ridiculous!