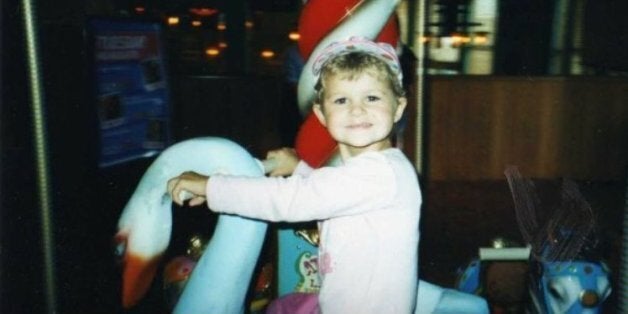 Christmas Day for most families is a happy time, when they come together and share gifts. But for me, Christmas Day 2005 was the day when the most devastating thing possible happened - I lost my daughter to cancer.
On January 2002 our beautiful girl, Molly-Ann was born. My partner John and I already had three children between us, so Molly-Ann was a pleasant surprise to us all.
It all started when she had some pain in her left hip. Scans and tests revealed the worst possible news. Our little girl had cancer. Our life changed immediately and we were no longer a normal family.
We were admitted to the oncology ward at Bristol Children's Hospital straight away. Molly-Ann received 70 days of chemotherapy, surgery, a stem cell transfusion and radiotherapy. By October 2005 she was in remission and we were so happy.
We started to get some normality back in our lives, but to some extent we were still living in a bubble. Molly-Ann started nursery the same month that she was given the all clear, and I think I was the proudest mummy at the school that day.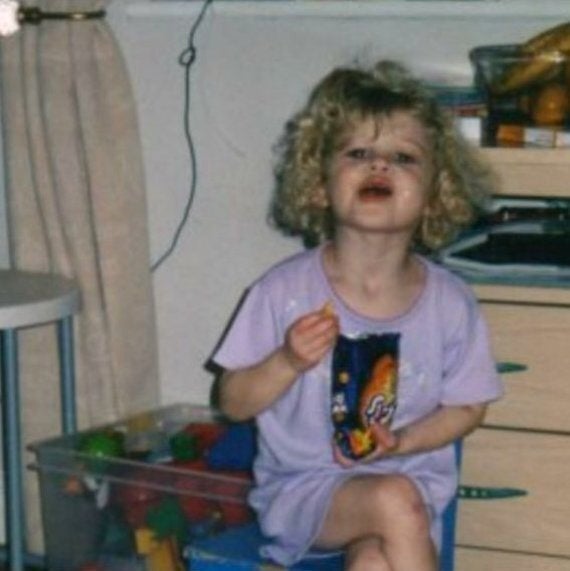 Then just a few weeks later, Molly-Ann had some shoulder pain. I felt sick. The cancer had returned and was now in her bone marrow and bones. Our whole world fell apart again. After more tests and scans it was decided no more could be done for Molly-Ann, other than to make sure that she was comfortable and not in any pain.
John and I decided we wanted to take Molly-Ann home to be with her siblings in her own surroundings. That's when we met our guardian angel - our CLIC Sargent Nurse Sally, who arranged her palliative care.
Sally explained everything we needed to know, and said that she would be there for us anytime. She was not only caring for Molly-Ann; she was caring for all of us. Sally spoke to our other children so that they understood a bit more about what was happening, something I don't think I could have done myself. She kept John and me sane. There is no way we could have travelled this journey without all the help and support from CLIC Sargent.
Molly-Ann lost her fight on Christmas Day 2005, with us all at her bedside. We now call Christmas 'Molly Day', and her friends still come round each year to remember her by hanging angels and messages on the tree that we planted in our garden in her memory. I always think that as they get older that they will forget her and move on, but they never do.
After two years I decided that I wanted to give something back to the charity by volunteering. I got a job as a housekeeper at CLIC House Home from Home in Bristol, which offers free self-catering accommodation to families who have to travel long distances for their child to be treated in hospital. I've since been promoted to Bristol Homes from Home manager.
People often wonder how I do the job that I do. They wonder how I can want to spend time with families struck by cancer. Of course at first it was hard, but it has helped me channel my feelings into something positive. I know what these families go through, and it means a lot to me to be able to support them.
In fact, doing this job has brought my Christmas back. I couldn't face Christmas in the same way, because of what that day means to us. But then when I was working in the house and I saw children and parents putting the tree up together and it brought everything back to me.
It's just an amazing time. I want these children and families to have that happy Christmas, no matter what they are going through. Last year we had three families all at the house on Christmas day and they cooked a proper dinner together. Being together for that special day can make such a difference and so many special memories. I'm very proud that I can be a part of making that happen.
CLIC Sargent is campaigning for more financial support for families struck by cancer this Christmas. To find out more visit www.clicsargent.org.uk
HuffPost UK is running a fortnight-long focus around helping others this Christmas. Giving Back will shine a light on the organisations and individuals making a difference in their community, tackling issues such as loneliness, homelessness, food waste and financial struggle. We'd also love to hear your stories.
To blog for Giving Back, email ukblogteam@huffingtonpost.com. To keep up to date with our features and find tips on how you can make a difference this Christmas, follow the hashtag #GivingBack.